This afternoon I'm delighted to welcome back Tom to the blog, our resident Honeymoon expert. Today's honeymoon post has given me a few ideas for a holiday of my own.  We are currently looking to stay somewhere in August and the one place that I never thought about was Croatia.  After putting Tom's post together it is definitely on our short-list.
So now it's time to sit back and forget about the British Autumn weather and let Tom transport you all to the sun, sea and sand.
I'll pass you over to Tom….
October is a great time to honeymoon; away from the rush of the summer holiday season, you'll be sure to get a little peace and quiet for you and your new husband/wife. And with it being a transitional travel season across so many destinations, you might even be able to pick up a post-wedding bargain! And there's a great choice of just simply perfect destinations, long haul or short haul. So if you're planning on honeymooning in October, here are 7 luscious locations to consider for your romantic marital getaway.
Croatia
Croatia is perfect for island-hopping and the country's most romantic island has to be Mljet, where you can expect temperature highs of around 21°C (comfortably warm). Mljet offers quiet bay, unspoiled greenery and plenty of nature walks but you can also explore other nearby islands such as Korcula, Sipan and Hvar.
Sri Lanka
If you're looking for guaranteed good weather and a diverse travelling playground, honeymoon in Sri Lanka and spend some time getting cosy with your newlywed sweetheart in one of the luxurious beach resorts. Some of the best beaches can be found along the south coast such as Mirissa Beach and Unawatuna, and if you're looking for something with a little more culture then Galle or Kandy provide fantastic options. Any holiday in Sri Lanka is special, your honeymoon will take it a step further.

Sicily, Italy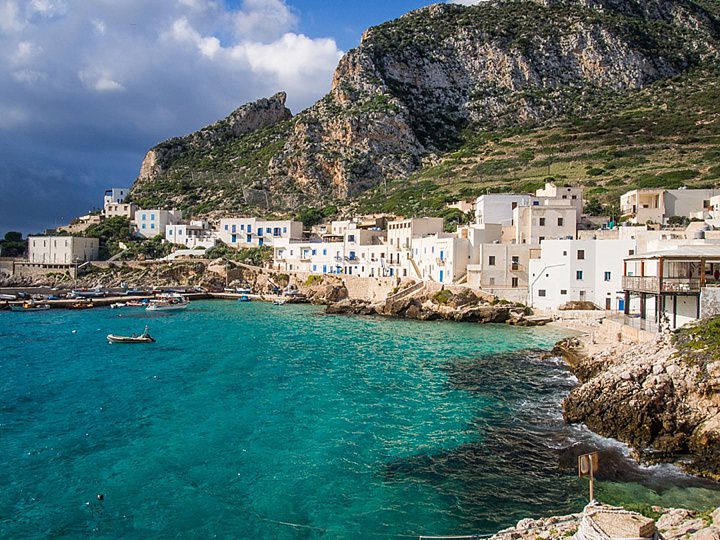 Situated at the bottom of the Italian 'boot', Sicily is an island which offers great weather at any time of year. In October, you can expect temperatures of over 22°C or higher and 9 hours of sunshine every day. Explore the pristine beaches and eat like a King with the finest Italian cuisine on offer – Sicilians put huge emphasis on fresh, local ingredients and traditional cooking so you'll find great culinary delights everywhere. 
The Maldives
For a little piece of paradise, it simply has to be the Maldives. White sandy beaches and turquoise waters make up this volcanic island in the Indian Ocean. And you and your partner can get the best of both worlds as it offers fantastic golfing for him and amazing high-end spas for her. It's definitely the ultimate destination for luxury seekers and some of the most luxurious villas you'll ever stay in.
India
A honeymoon in India is fantastic if you are looking for something a bit more exotic than your standard resort. Some of the best places to stay include Goa for mind-blowing views and pristine beaches, the charming town of Coorg in South India, Rajasthan for the most historically exciting and majestic travel experience, or the utterly glorious Lakshadweep Islands for complete romance.
Thailand
Thailand is famed for many things; from its lively Full Moon parties to the bright lights and busy streets of Bangkok, it's a destination filled with surprises. But it's also recognised for its huge choice of luxury spa hotels, yoga/health retreats and stunning luxury villas. So if you're looking for perfect zen and undisturbed relaxation for two, check out areas such as Phuket, Koh Samui and Ko Lanta. 
Seychelles
The Seychelles Islands are dramatically beautiful and perfect for sea/beach lovers. If you're a fan of diving, it really is the ultimate place to dive in October/November time because the water temperature reaches around 29°C and visibility goes beyond 30 metres. The weather is amazing all year round and there's guaranteed romance here.
Thanks so much Tom, great advice as ever I'm sure you will agree. Popback next month for more Honeymoon and Travel advice.
Tom is a passionate traveller and blogger who loves travelling the world and discovering new cultures and experiences. After getting married to Claire in 2012, holidays changed from backpacking to flashpacking, but the intrigue to discover new places remains the same.