Todays Real Wedding comes from Willow Tree Photos.Willow Tree is run by Kathryn Andrews who set the business up just about a year ago, she is based in southampton but cover teh whole of the country.
She was kind enough to send me this gorgeous wedding of Nicola and Cameron. I fell in love with it straight away when I saw the Gucci shoes and the Jenny Packham dress! It has lot sof DIY elements in it which as Nicola tells us made the day a lot more personal for them.
Full names
Nicola and Cameron
How did you meet/ how long together?
We met whilst working together at Le Mans 24 hour race ten years ago! Cameron proposed in Montego Bay, Jamaica New Year's Eve 2009.
Date of wedding
11th December 2010
Location
St. Mary's Church, Painswick, Cotswolds with the reception at 88 Hotel, Painswick, Cotswolds
What made you decide to get married where you did?
We had been to Cotswolds 88 on several occasions before on weekends away and we loved the fact that it was so different. It was still in countryside as we didn't want to have our wedding in London where we live and there was a beautiful church just a couple of minutes walk away.
The venue was the perfect size for us and had lots of rooms for guests to stay while there was also plenty of other walkable accommodation in the village.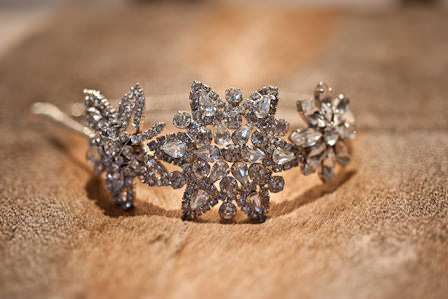 Who was your dress by?
Jenny Packham' Elizabeth'
Bridesmaids
Temperley London 'Zora'
And the suite
Ted Baker
Did you have a theme/colour scheme?
We took inspiration for the black and white stripe theme from the wild decor in the hotel dining room and used a black and white bow on the invites and menu cards and used black and white striped ribbons in the church.
Did you have any personal touches? Or things that you did yourself?
As well as doing the flowers ourselves we really tried to do as much ourselves as possible and this saved us a great deal of money. I also loved thinking of ideas and doing things.
For the table plan I got a decorative chalk board and cut out printed guest names and mounted on foam board along with table shapes
We asked a neighbor with amazing handwriting to write out the name cards and then my mum and sister decorated these with black and white ribbon. Invite printing and design was done by a friend
I got so many hurricane lanterns from discount florist companies – they are so cheap!
The table numbers were done by Illuminate at etsy and were candle lumies
We really wanted something a bit quirky and this was achieved mainly by the hotel's eclectic design which mixes modern and antique. It's really our DIY element that made us different. It was a lot of work doing it all ourselves but savings enabled us to have such a wonderful wedding.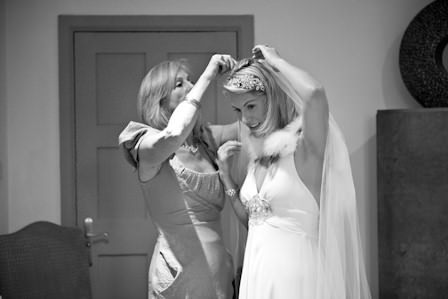 What advice would you give any other couples?
If you want to save money or just spend more on other things like your honeymoon or dress – try and do as many things yourself as possible just as long as you leave yourself enough time to do it.
Shop around for things online. The lanterns I got from discount florist supply companies are double the price on the high street.
Simple flowers really can be easy to do and can look just as beautiful. All you need is a few hands to help you on the day. Rope in contacts and friends – a designer we know designed our invitations, a neighbour of my mums with great handwriting did our place cards for us etc., one of my best friends made our cake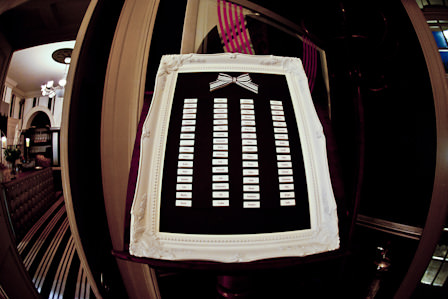 For more information on Willow Tree Photography contact Kathryn Andrews:
[email protected]
www.willowtreephotos.com
TWITTERTwitter:
01489 783047