Happy Sunday everyone and how are you all this fine weekend? I hope you are all well and happy? We have had a bit of a poorly house hold this week. I was ill earlier in the week and Dexter has been poorly for the last few days. Poor little man has been in a right old way, I'm hoping today is the turning day where is antibiotics kick in properly and he starts feeling better. Nik and I have lots of jobs to get done as we take it in turns to look after Dexter, as we are in the process of trying to move house. We have been to view a few properties but so far nothing has really grabbed us. There are a few little things we need to do to ours before we put it on the market, so we will be busying ourselves with those jobs over the next few weekends. Fun and stressful times ahead I feel, moving house is very exciting but I know can be filled with emotional highs and lows.
As for the blog, all is going well with the new design, we have been working on the new look directory this week and I have to tell you it is looking great. It will come with new features and a much easier to navigate system, so making it super easy to find your dream supplier. All will be revealed in the launch on 1st September.
For now though, take a few minutes out of your busy Sunday and enjoy this weeks best bits. My weekly round-up of the best the wedding world has to offer.
Best Wedding
This weeks wedding is just gorgeous, a mixture of glam and rustic which is what I am loving right now. The reception venue is amazing, so many wonderful decoration details, the flowers, the escort cards, cake table, even a sign for the dance floor. Found via Green Wedding Shoes, Photo by OneLove Photography
Gold and Pink Ranch Wedding – From Green Wedding Shoes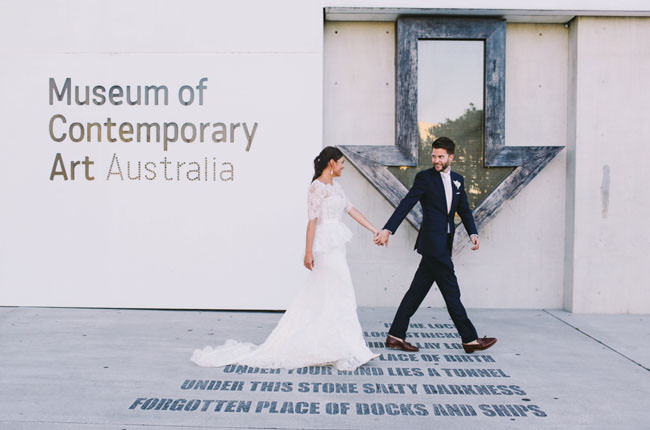 Best Photography
A weding at Fishlake Mill – From S6 Photography
Amy and Karl's Sunshine and Sunflowers Chester Wedding – From Claire Penn
Bartle Hall Wedding – From Lawson Photography
Aran and Mark – From Marianne Taylor Photography
Outdoor Festival Humanist Tipi Wedding – From Devlin Photos
Lake Como Wedidng – From Steve Gerrard
Anna and Sam – From Craig and Kate
Boho Cornwall Elopment – From Debs Ivelja
Jemma and Michael – From Jose Villa
Cheshire Festival Wedding – From Toast of Leeds
Birmingham Botanical Gardens Wedding – From Daffodil Waves Photography
A Wedding in Beaconsfiled – From Nicola Thompson Photography
A Ses Savines Wedding in Ibiza – From S6 Photography
Best Style
Rosie Willett Designs – From Festival Brides
Temperley 2016 Wedding Gowns – From One Fab Day
Jenny Packham 2016 Bridal Campaign – From Style & the Bride
Emmy London 'Aurelia' Collection – From Love my Dress
Bridal Style: Sabina Motasem 'En Pointe' Collection – From Boho
Best Quote
Best Styled Shoot
Oregon Coast Wedding Inspiration – From 100 Layer Cake
Dreamy Bohemian Wedding nspiration – From Green Wedding Shoes
Bohemian Beach Wedding Inspiration – From Bridal Musings
An Edgy, Modern Inspiration Shoot – From Grey Likes Weddings
Rustic Weddings Ideas – From WWW
Bohemian Wedding Inspiration from Joni Lynn Photography – From Boho 
Best DIY
DIY Rope Vase- From DIY Weddings Magazine 
DIY Tropical Save the Dates – From Bespoke Bride
DIY Fresh Floal hair Comb – From B.Loved
DIY Deamcatchers – From Style me Pretty Living
DIY Silk Flower Chandelier – From Green Wedding Shoes
Best from Boho
Joy and Jihad's Beautiful Boho Luxe South of France Wedding
Best of the Rest
Ace Hotel Palm Springs Weddng – From 100 laye Cake
Organic New Zealand Wedding – From Green Wedding Shoes
Peach and Yellow Handmade Spring Wedding – From Love my Dress
Hinterland Country Hall Wedding – From Polka Dot Bride
Glam Handcrafted Virgina Wedding – From Ruffled
Colouful Arizona Wedding – From 100 layer Cake
Big Boho Love
Kelly xx