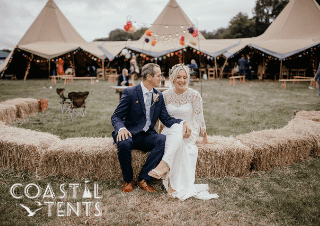 ---
Couples looking for adventures, romance, and epic game viewing for their honeymoon will find Kenya a perfect destination. The East African nation boasts spectacular landscapes, stunning beaches, and bucket-list-worthy experiences guaranteed to make your honeymoon unforgettable. Of course, the wildlife would be the highlight of your honeymoon. Kenya is home to a diverse and abundant wildlife species and incredible national parks, offering an unforgettable safari experience.
Here's a guide to honeymooning in Kenya.
The Best Time to Visit Kenya
June to October is the best time to visit Kenya for your honeymoon, when there's almost no rain and the daytime temperature is not extremely hot. Therefore, you'll have a great time exploring the great outdoors and taking on safari adventures. But given Kenya's moderate climate and diverse geography, it can be a great place to visit any time of the year. 
The peak season for a safari in Kenya is between January and the end of March, when the climate is mild and mostly dry, leading to a fantastic game-viewing experience. But since it's the peak season, you can expect thick crowds in some of the country's top national parks. If you want to enjoy your safari adventure with less distraction, try to visit during the shoulder season, between mid-March and June or between November and December. Aside from avoiding the peak season crowds, you can take advantage of cheaper off-season rates.
Couples heading to Kenya for a beach honeymoon can visit at any time of the year. Kenya's coastline lies along the Indian Ocean, which is hot and humid all year round.

---

---

---