Hi It's Kelly C Here! It's Friday again already. Can you believe it? Time is going so fast. This time of the year is one of my favourites. When the weather gets colder it's a great excuse to dig out that old winter hat and matching gloves, turn the fire on full, drink hot chocolate and snuggle up at evenings eating stew.
Today we have another diary entry of a Boho bride and I am happy to bring back the lovely Emily. The last time she was on the blog she spoke about her visit to the National Wedding Show and today she is back with her dilemmas on Suits. We get a lot of questions here about the suits and it will be lovely for some feedback to help Emily but also help all our other readers.
I'll pass you over to Emily………
I can't believe it's already November. It has dawned on me this week that after Christmas the wedding will soon come round. Therefore we need to start nailing down all the ideas and making bookings. However, I find things have to follow order. For example I don't want to decide flowers, ribbon colours, table runners, etc until we have the right bridesmaid dresses and men's suits. At the minute the suits in particular are proving tricky. If anyone has any ideas for alternative suit hire, please share! We are trying to find something a bit different without looking like fancy dress and are really struggling.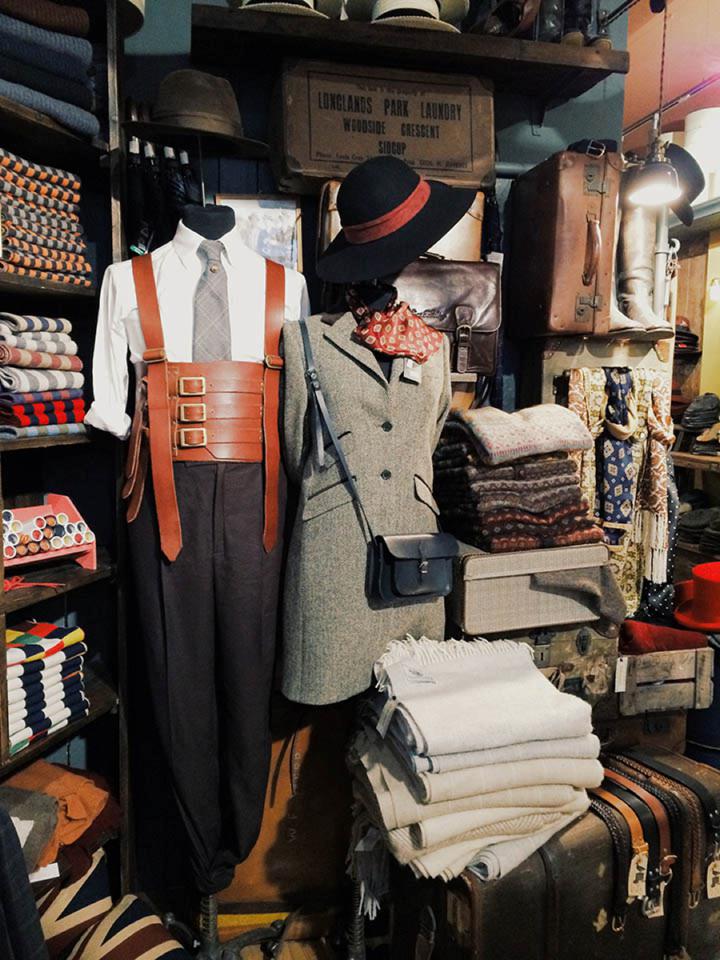 I have attached a few images to show you the style of suits we are looking for. We have been looking for a while now for something a bit different for the Lads and Dads – something dapper and boho. Most wedding suit hire places only seem to cater for the morning suit or the dinner suit – a more traditional approach. Jonny wears a suit everyday for work, and while he does look smart, I don't want him to feel like he's going to work on our wedding day armed with a laptop!
The groom's wardrobe options seem so limited compared to the vast array of wedding gowns available for brides to choose from. It seems a bit unfair really. I'm hoping that by Christmas we will have a better idea so that we can pin all the guys down to go shopping and get another big decision out of my head and ticked off the daunting list of things to do. Getting them all together is hard enough though, and as for a group shopping trip – it's painful just thinking about it. I'll go prepared with plenty of coffee and chocolate to get through it. Who knows, wine may even be needed (alright…definitely needed!)

However, one thing we have ticked off this month is the legal part of the wedding. We went to the registry office to give notice of our marriage. It felt like we were entering the set of the Mr and Mrs game show, only with a very serious council official rather than Philip Scholfield asking the questions. Jonny and I had to have separate interviews in which we were asked a few questions about one another. I started panicking that I didn't know Jonny's favourite colour or whether he preferred Chinese or Indian food but fortunately the questions were limited to names, dates of birth and occupations, and we both seemed to pass the test. Maybe I should have pointed her to the Boho Weddings blog for evidence of just how serious we are about getting married!
With all the romance and excitement of wedding planning you forget that it's actually a legal contract between two people; to vow to each other for the rest of our lives. This thing is serious!
With the legal bit pretty much there, I am looking forward to finalising the ceremony format and adding some personal touches to make it extra special. Also, it's a starting point for working out the timings for the day. Still a long way to go on that though!
The list of things to do keeps growing. I'm learning the art of delegation and deadlines to keep things on track. I'm also sneaking in as much wedding planning as possible. This includes my morning commute for online research, lunchtime phone calls to suppliers and after dinner brainstorms with Jonny – lots to do and fit in around work and general life. I like a good moan, but of course love it really!
Keep calm and carry on…
Emily x
Can anyone help the lovely Emily and Jonny with their search for suits?