I often get emails from readers asking me for advice with their wedding planning, anything from finding the right dress,  venue , decoration or photography. The other week I received an email from a lady I will call J asking about her wedding stationery. J was stuck with her invitation wording.
Hi Kelly,
I follow your blog and love your updates, so firstly thanks for those.
Secondly we're trying to write the wording for our invites. I'm really struggling between sounding too childish or way too formal. We're having a marquee in a farm and very DIY relaxed day.
I was hoping you would be able to help.
Thanks,
J xx
I decided that I would ask a few stationers I know and see if they could help. So todays post is all about wedding invitation wording and what is appropriate for each sort of wedding.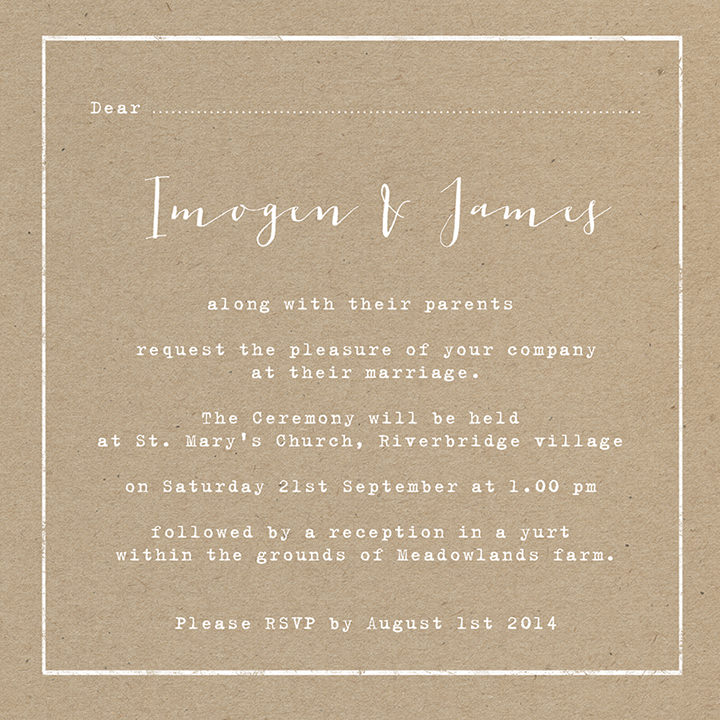 Collection 26 say
Deciding the wording for your stationery can be a very stressful time. From choosing whether to include both parents' names, through to how do you address the envelopes there are many styles in which you can use. We have listed some essential tips to help you when deciding on your invitations. 
The Essentials
When it comes to wording your invitations it can be easy to forget the important items. More often than not, a crucial detail will slip your mind, and you will end up with guests calling you every day. In order to prevent this, we have put together 8 top essential items you should include:
First name and surname of the bridegroom and his title

First name of the bride

Date, month and year of your wedding ceremony

Where the ceremony is taking place

The location of the wedding reception (if separate from your ceremony)

Dress Code

Carriages

 Address to which guests should reply, and a reply date.

 
The Structure and Tone
We have many brides come to us asking to help her with how to word their invitations in the correct way. Being completely honest – there isn't one! This is an entirely personal choice and you can be as creative or as traditional as you like.  We have put together some of our favourite ways to word your invitations – traditional or contemporary, which one are you?
'Sarah and John Request the pleasure of your company at their marriage on…' –or- 'Sarah and John are getting married. Come and join their celebrations on…'
'Dress Code: Smart Casual'

-or-

'Dress Code: Skirts and Shirts'
'Carriages at 12 midnight' –

or-

'Party shoes and lights out at 12 midnight'
'Name (s)  _ Would be delighted to attend _ Sadly are unable to attend'  –

or-

 ' Who's In? _ Will be there with bells on! _ Will attend, no bells. _ Will not attend, has bell phobia.' 
The Particulars
Information cards are becoming more and more popular (and essential) when sending invitations. They allow you to include thorough information, without cramping the overall look of your beautifully styled invitation. To make the most of your invitation card include all the following details: the full address, if children are invited, the gift list, local taxi's, local accommodation and depending on your final style – a map.
Knowing what to write for each section can be a daunting task, to help you we have listed some of the easiest ways to tackle the most complicated areas.
 The Gift List
After many years of experience, one of the trickiest areas for couples is the gift list. Whether you have a list of things from John Lewis to donating money to charity, it is always hard knowing how to word it in a polite way. We have put together three of our favourite descriptions for you to use on your information cards.
Please do not feel obliged to buy us a gift; your presence on our wedding day is the most important gift that you could give us. However, for those of you who would like to buy us a gift, we have a wedding list at (name of list and details of how to buy).
As we have been living together for some time, we are in the enviable position of not needing much for our home! If you would like to give us a gift, any contributions towards our honeymoon or appliances for our new home) would be gratefully received.
(list a charity) is a charity close to our hearts, please contact them directly to make a donation on our behalf.
Inviting children
Guests will always ask whether their little ones can come along to the wedding, therefore be sure to include whether or not they are also invited. We have put together some of our most commonly used wording layouts for you to adapt and use.
Children and babies are more than welcome at our wedding. Please let us know in advance if you will be bringing your children
We regret that we are unable to accommodate children at our wedding. We are sorry for any inconvenience this may cause you.
Unfortunately, due to venue restrictions we are unable to invite children. Please book a babysitter and have more fun yourselves! 
The RSVP
When you do send out your invitations, be sure to give our guests an RSVP by date. We always advise setting the RSVP date around a month after the invite will be received. Any longer than this, and people are likely to pop in on the mantel piece to think about later, and then forget to reply on time! There will always be a few late replies, so allow yourself enough time before the wedding to collate all of the responses. Always remember to include a dietary requirement section, this will allow for any of those (sometimes awkward) guests to list any allergies they have. 
(To find out more on Collection 26 and their design team please visit www.collection26.com)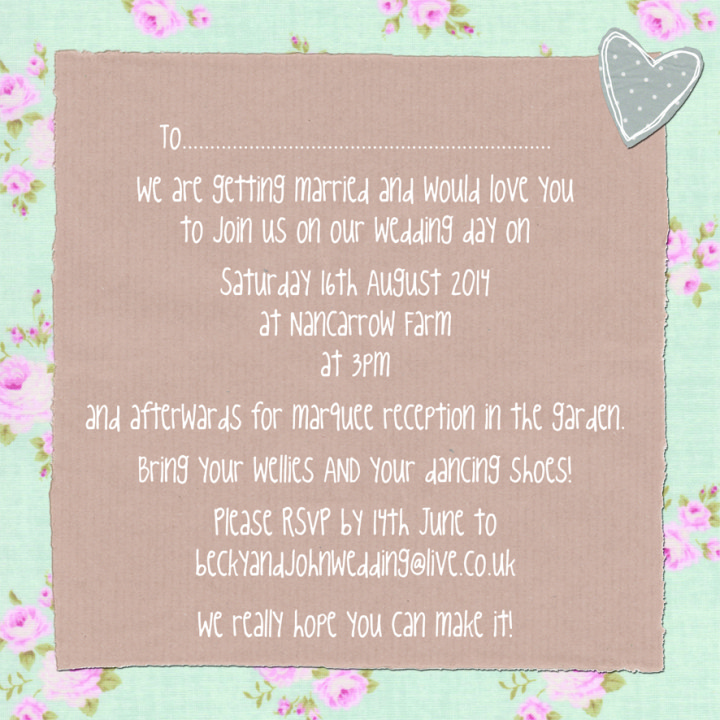 Many themed wedding ideas can actually be really helpful in inspiring new ways to present your message to your guests. Using friendly, fun associated words that reflect your wedding theme can create an interesting and quirky tone of voice. You can be as subtle or as obvious as you want, either giving gentle nods to your theme or going all out and running with it.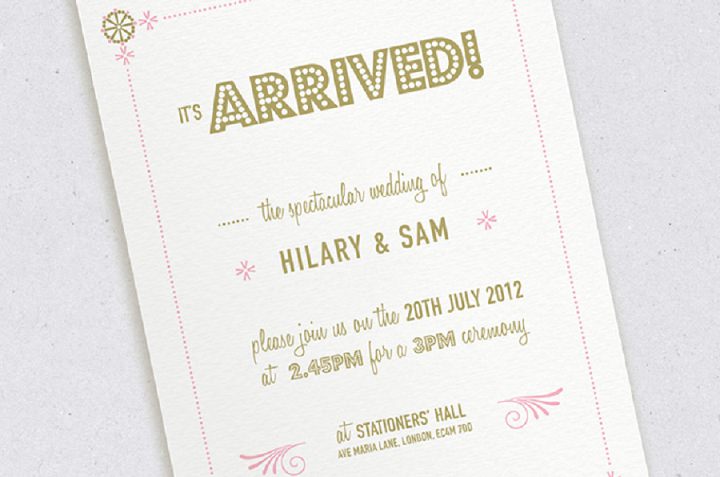 So there you go, I hope you all found  that helpful? I'd love to know what you are writing in your invitations, are you going formal or less traditional? Have you gone for a theme or something more simple?
If you have a question about your wedding planning that you feel could be turned into an interesting blog post then email me [email protected]