This afternoon I'd like to welcome Sam from Your Perfect Wedding Photographer to the blog. Your Perfect Wedding Photography is an online directory specially designed to help you, the bride and groom, find your perfect wedding photographer. The world of photography is a massive one, there is so much choice out there it can be hard to know where to start! So this modern and slick directory has been designed to help you. It matches your taste and budget to wedding photographers across the whole of England, Scotland, Wales, Ireland and now even has its own international section. The site comes complete with a variety of different photography styles, so there is something there for everyone's taste. So why not pop over and have a look for your self! and If you're a photographer why not sign up?
I'll pass the Blog over to Sam………….. 
The Story
Started back in 2011 we wanted to create a platform that made it so easy to find your perfect wedding photographer, while also making it fun and inspirational. The wedding photographer is so important to the bride and grooms special day that the one thing they will have after it for many years to come are memories, and there is no better way to capture them than through photos, from getting ready early in the morning through to the first dance in the evening.
Our vision has always been to make it as simple and inspirational as possible to find the perfect photographer. There are other sites out there however we wanted photographers to showcase themselves by what they do best, taking stunning photos and telling an amazing story.
Your Perfect Wedding Photographer allows couples to quickly search by location, budget and style, narrowing down photographers to their own criteria making the search quicker and easier, they can can browse through looking for photos and styles that catch their eye before clicking through to find out more about the photographer and viewing more of their work.
For us the photos do the talking and that is what it is all about, making it quick and easy to browse through photographers while inspiring couples with new ideas and styles they may not have considered. We showcase photographers from all around the UK and also now have a quickly growing section for International & destination wedding photographers.
The Design
The site is designed to be clean, stylish and visual leaving the focus on the photos, from the homepage you are greeted by full with photos in our gallery where you can search via our simple filter system.
We have our articles section where we feature wedding photographers in our interview series finding out more about the people behind the camera. We also do a weekly roundup of photos that catch our eye as well as featuring weddings and tips to help couples planning their perfect day.
Other features include our photo wall which helps to find inspiration in a Pinterest style featuring photographers work, people can also request a quote through our new service and easily shortlist their favourite wedding photographers onto their saved page too.
For wedding photographers we have designed a profile page that showcases them in the best light possible, a large header photo, they can add an image of themselves too giving it a more personal touch. We also ask them a couple of questions about their style and what they love about weddings to help couples find their perfect photographer and the passion for what they do.
No matter whether you are searching at home or work on a desktop PC, or out and about on a phone or tablet our site is fully responsive looking and working great whatever device.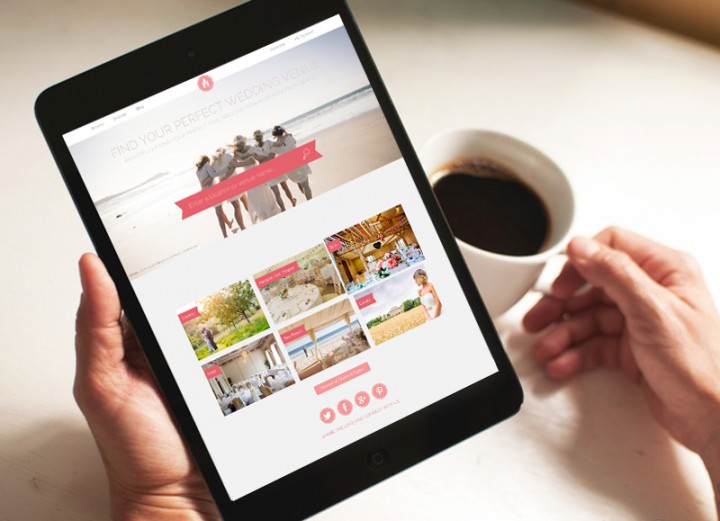 What's next for 2014?
We have lots of new features planned for your perfect wedding photographer to make it even better, but they are under wraps at the moment! We are continually looking to improve the site for photographers and also couples making it even easier for them.
Last year we also launched another little project we have been working on, www.yourperfectweddingreception.co.uk, this was about taking the same vision we had and applying it to wedding venues, only launched in the last quarter of 2013 we have big plans for it this year. So if you are also looking for your perfect wedding venue then do head over and take a look!
Our top tips for finding Your Perfect Wedding Photographer
Maximise your budget for photography, after your special day you want to have photos that have captured all those moments and emotions of the day, some of which you may never knew had happened! The photos are your memories. You are not just paying a professional to take photos, they will also spend hours lovingly editing your photos to tell an amazing story of your special day.

Find a photographer that makes you feel at ease and someone that you trust, make sure you view completed wedding albums too so that you can see they have a consistent high level of quality and not just one or 2 nice photos.

Book them as soon as possible, the best wedding photographers are taking bookings up to 2 years in advance so don't leave it too late.

Go with your gut, share the vision and ideas for your day with the photographer, look for their passion and confidence, if you're happy then book them, quick!

 
For more information go to
www.yourperfectweddingphotographer.co.uk
Twitter
Facebook
Pinterest
[jprel]