My Weekly Boho Loves feature is all about introducing you to suppliers that I have found along the way, suppliers that I love and suppliers that I feel fit with the Boho Ethos. Todays featured supplier, Cass from Cassandra Lane Photography fits that brief perfectly. (You may remeber this GORGEOUIS wedding I feature that made my top 20 weddings of the year!) Cass is a creative wedding photographer based in Manchester, she has a cool, quirky style that would suit any Boho bride or groom currently looking for a wedding photographer. Based in Manchester Cass covers the whole of the North West, Cheshire and the rest of the UK. Her work stands out from the crowd and she is always keen to offer that little bit more, more creativity and more customer service. What's more she is currently offering a fabulous early bird discount for couples booking weddings between November 2014 and December 2015, so get in quick!
Creative wedding photographer based in Manchester, offering contemporary wedding photography all across the UK.
I'm currently offering early bird discounts for weddings happening from November 2014 – December 2015, so couples can get 10% off any wedding photography package, with an additional 5% off if they're getting married on a weekday (Mon –Thurs, excluding bank holidays).
Plus, if you book The Works package (which includes everything!) you'll get a free mini-copy of your wedding album. The offer is available if you book before 31st January!
Where are you based?
Manchester, but I travel all over the UK.
How did you start in photography?
As a teenager, I was obsessed with recording things and took a lot of pictures (as well as recording sound on a Dictaphone all the time!) When I went to Art College and learnt how to use an SLR for the first time, I got hooked on art photography and went on to study for a Photographic Arts degree at the University of Westminster in London. I set up my wedding photography business soon after graduating and getting engaged to my now husband.
How far will you travel for a wedding?
Anywhere – I'd love to do a destination wedding in a far-flung location!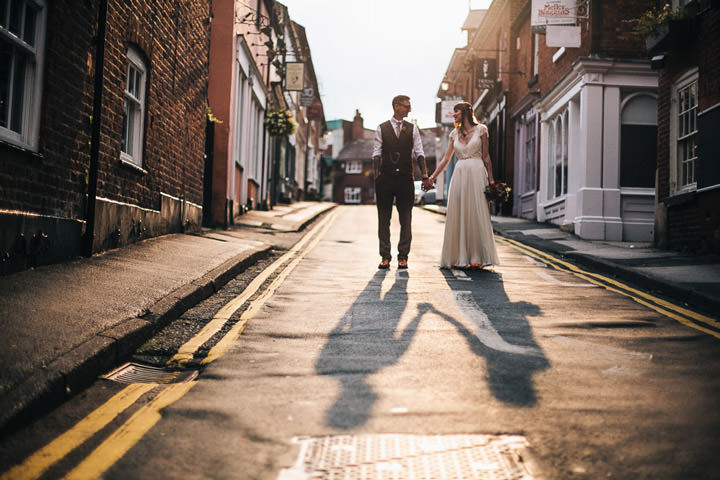 How would you describe your style?
My style is informal, relaxed and just a little bit quirky, offering a unique perspective on your day and photos that you'll be proud to show off.
What is your favorite bit of technical kit?
It goes without saying that I love the fancy cameras and lenses I take to weddings. But being pint sized, I couldn't live without my stepladder for the group photos!
What do you enjoy most about your job?
It's honestly such a blessing to see two people in love make a commitment to each other for life in front of their family and friends. I'll never get tired of that.
What sort of couple do you think you attract?
Oddly, I seem to attract a lot of couples that thought they didn't want a wedding photographer! I think this is because many couples have been put off by the more traditional styles of wedding photography and they want something different – luckily that's me!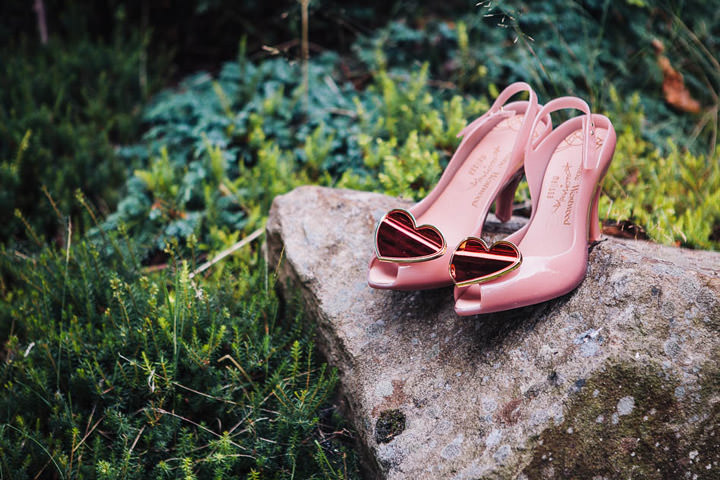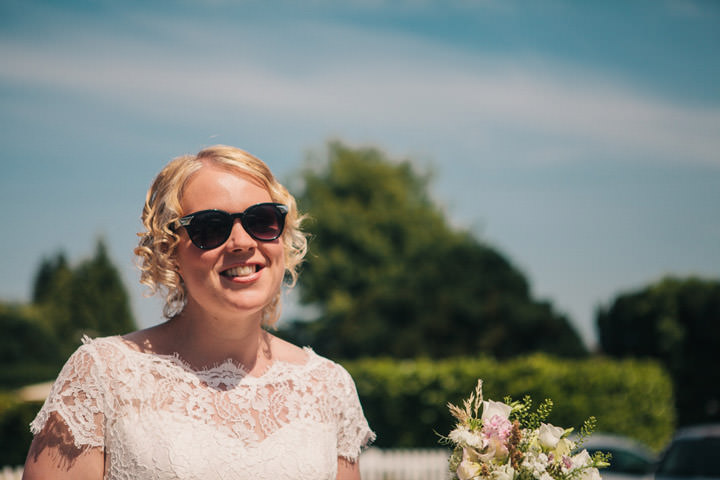 What would be your ideal wedding to work on?
I'd love to shoot a Star Wars wedding!
Who is your favorite photographer and why?
William Eggleston is one of my favourites. He had such a creative way of looking at the world and making everyday objects interesting. I love the use of colour in his images too.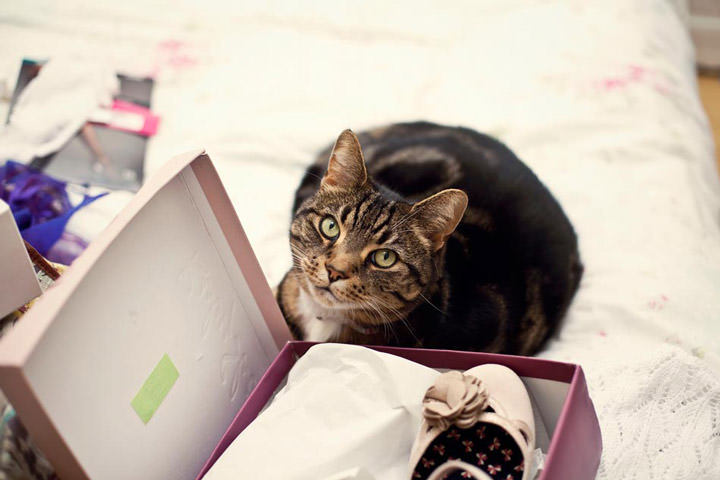 What in your opinion makes the perfect photo?
For me, a technically successful photograph balances composition, colour, movement, reflection, pattern and many other visual elements that I'm always looking to incorporate when I'm shooting. A perfect photograph only comes along every so often when you capture a moment of true emotion. It's priceless.
What advice would you give couples when choosing their wedding photographer?
Go with your gut and pick a photographer who you feel 'gets' you and your wedding.
Can you give me some information on your pricing structure?
My packages start at just £1095 for eight hours wedding coverage and your images posted to you on a beautifully packaged disk. If you're looking for an album as well as digital images, I offer The Works package, which also includes ten hours coverage, two photographers, an engagement shoot and a photo booth all for £1945.
What is your ideal way to spend a day off?
Going for a walk in the forest, having breakfast out, playing Xbox with my husband and cuddling Mogwai my cat. I like the simple things in life!
Who would be your 5 dream dinner guests dead or alive?
F. Scott Fitzgerald & his wife Zelda, Jimi Hendrix, Nigella Lawson & Jesus. I think they'd get on charmingly.
What would you do if you won the lottery?
Swan about like a lady off Downton Abbey!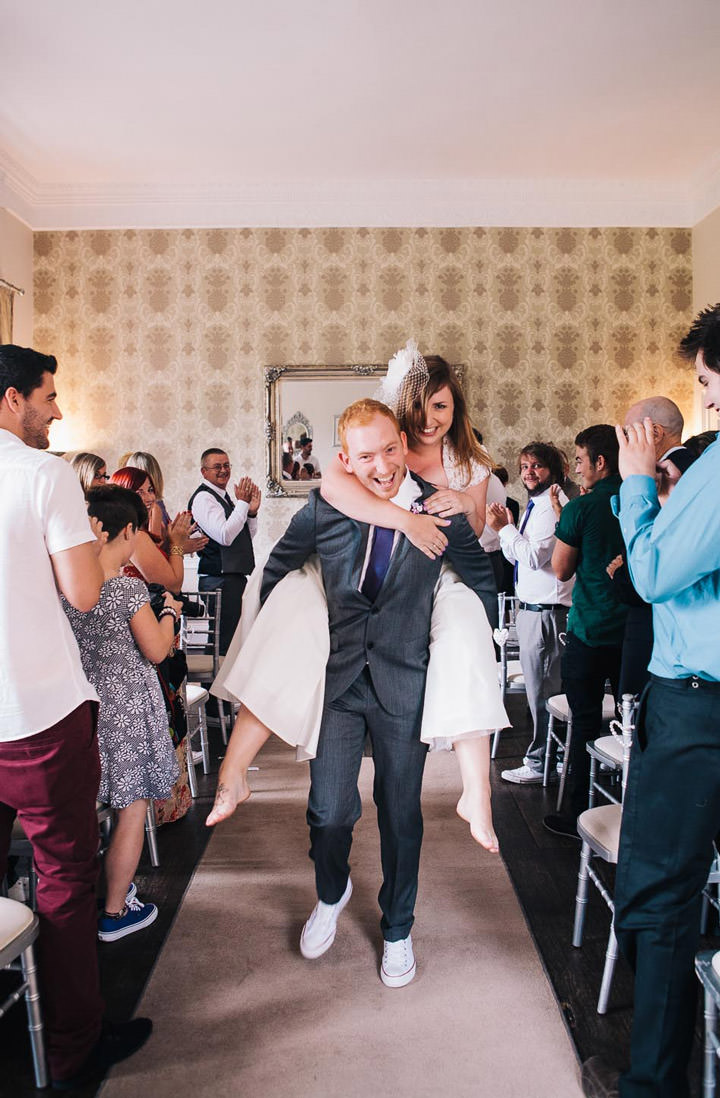 For more Information on Cass and her work go to
www.cassandralane.co.uk
www.cassandralane.co.uk/blog/
[email protected]
FACEBOOK
@_cassandralane 
07851 509473