As you know the Blog also has it's own Wedding Directory in the Form of Boho Loves – Fabulous Suppliers. The Directory is a hand picked list split up into suppliers and regions making it super easy for you to find the perfect Boho supplier for your wedding day. The Directory was started in January so it is still in its early stages but it is growing every week.
Just to make life that bit easier for you and to make sure you don't miss any of the wonderful suppliers that are getting added to the directory, each week I will  showcase the suppliers I have added that week. If you are a supplier and you are interested in getting onto the the directory then email me  [email protected]  for an application form.
Decoration

: The Wedding of my Dreams
The Wedding of my Dreams is an online boutique offering a unique range of wedding decorations and details to style your day. Run by mother and daughter team, Karen and Gemma each wedding decoration has been hand selected and chosen for its style, quality and originality. Browse their range online now.
More Information: www.boho-weddings.com/the-wedding-of-my-dreams
 

Venue

: National Trust, East Riddlesden Hall
A gorgeous rustic, 16th century barn set in an idyllic location amongst well maintained gardens with plenty of atmosphere. Put your own stamp on your venue for your day. Full of beams and history, your guests will be wowed.
More information:www.boho-weddings.com/national-trust-east-riddlesden-hall
Photography

: Marianne Chua
I'm Marianne, a fun, fresh, alternative documentary wedding photographer who specialises in photographing people being themselves. I like to ninja around capturing your unique day of laughter and tears, with everything in between. If this sounds like what you want, then that's awesome and you should come and say hello!
More information: www.boho-weddings.com/marianne-chua-photography
Photography : Emma Lucy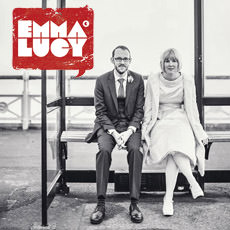 "Not your average wedding photographer" My photography is for discerning couples who are a little quirky themselves and don't want a photographer to run through the run of the mill clichés of a wedding day. Instead, I blend into your day like a friend and use a reportage/documentary style to document natural, unstaged moments as a story.
More information: www.boho-weddings.com/emma-lucy-photography
Entertainment :

Emily's Best
Emily's Best pop-up sweet shop comes complete with brass bell and scales and is stocked with 30 big glass jars of all the old favourites. Suitable for any venue, indoors or out; our service includes unlimited sweets for your guests, Golden Tickets for your favours and can be fully personalised.
More Information: www.boho-weddings.com/emilys-best/
Dresses:

 

Sabina Motasem
Luxuriously understated, elegant dresses with the glamour and sophistication of old and new Hollywood, geometry and simplicity combined in simple shapes, the finest silks and a superior cut. The customisable dresses have optional designer details and made in the UK. Stockists in Cheshire, Hertfordshire, Ireland, Warwickshire, London, Middlesex and Surrey.
More Information: www.boho-weddings.com/sabina-motasem
If you are interested in getting yourself added to the '

Boho Loves' Directory

 email me 

[email protected]

  for an application form.
Have a Good Weekend
Big Boho Love
Kelly xx