Since I carried out the readers survey I have been running a series of DIY projects that have all been sent into me my some rather splendid wedding suppliers.  As I have previously mentioned a few weeks ago I/me and Nik painted my office a rather cheery yellow colour and with it I set myself a few little DIY projects. I am currently working through them all and will be documenting how I get on, and once they are all done I will post my finished office for all to see.
The first DIY project I set myself was to put a blackboard up on one of the walls, with a frame attached to it, somewhere I can write work notes and reminders, somewhere Nik can leave me messages…..or just a place to have a doodle!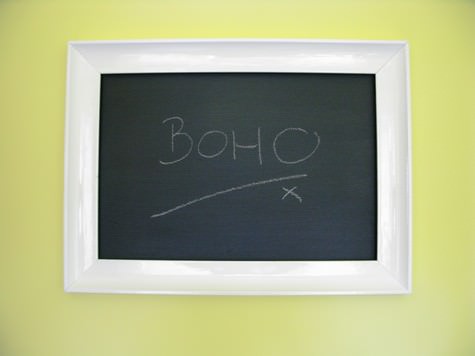 I/Nik manged to get this done over Christmas so I thought I would share the results with you.
You will need:
A wall to paint
blackboard paint
An old picture frame
paintbrushes
paint or spray paint to paint the frame
a spirit level
A glue gun or nails/screws and wall plugs
newspaper
a pencil
masking tape
What to do:
1) Using the spirit level, make sure that the picture frame is level on the wall
2) Once the frame is level, use your pencil to draw inside of the frame so you know where you want the blackboard to go
3) Once you have penciled out the picture frame, tape out the outline using masking tape.
4) Take the backboard paint and brush and paint inside the rectangle made by the masking tape.
5) You Will need to let the paint dry for a coupe of hours and then apply another coat once it has dried.
6) Once the second coat is dry you can peel away the masking tape
7) With the masking tape off you will have a clean painted blackboard on your wall ready for the frame to be attached
8]  Now your ready to paint your frame. Lay out the newspaper and either spray paint it or paint with gloss. For a shabby chic effect, paint with matt and then run some sandpaper over it once dry.
9) Once you have painted it, you may need to lave it for a couple for days to try thoroughly
10) Now get your glue gun and place a liberal amount of glue onto the back of the frame. You may wish to use screws instead and screw into the wall, or use nails and hammer it in.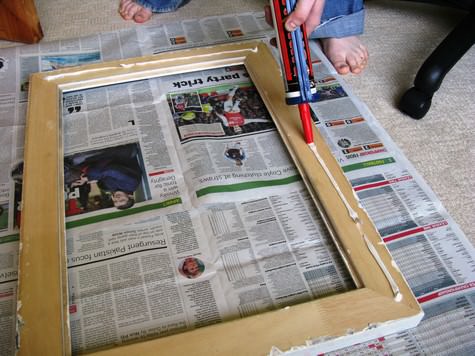 11) Now with the spit level again place the frame over the painted blackboard wall and make sure its level then stick to the wall.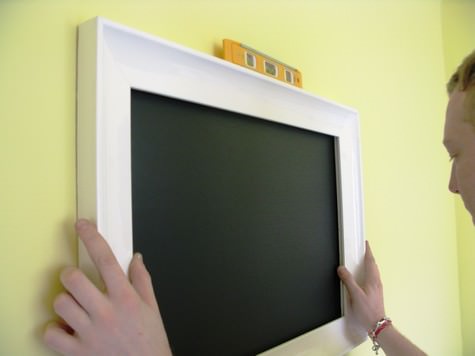 12) And your done!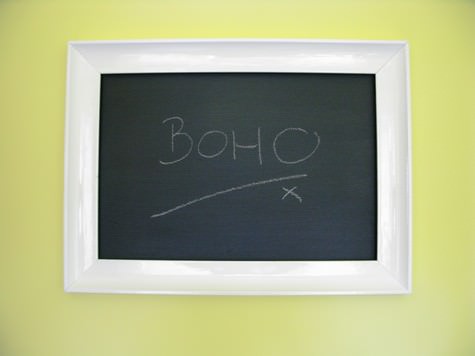 I'd like to say a MASSIVE thank you to my long-suffering Husband  Nik  who helped me out massively with this project, I was meant to be doing is all but just ended up tacking the pictures!
The next one I do I will be doing all on my own, which will be up on the blog in the next few weeks.
Big Boho Love
Kelly x