Today it is all about bridesmaids, as we look for the perfect outfit for your best gals, with new bridesmaid styles from awbridal.com. AW Bridal offer a HUGE selection of bridesmaids dresses, both in sizes, colours and style, so there really is something for everyone. You can choose from various necklines, sleeves, lengths, fabric type, the possibilities and combinations are endless. As well as the great selection and huge array of sizes, these dresses are budget friendly, so you really can't go wrong! I have featured their gorgeous designs previously but with some new additions to their extensive collection I am back today with a selection of their new arrivals.
OFFERING GORGEOUS BRIDESMAIDS DRESSES IN SIZES RANGING FROM US0-US30, THEY ALSO PROVIDE FREE CUSTOM SIZE SERVICES, WITH MOST OF THE PRICES BEING NO MORE THAN $115.99. WITH MORE THAN 400 STYLES AND OVER 60 COLOURS AVAILABLE TO CHOOSE FROM, THEY'LL BE SOMETHING TO SUIT ALL TASTES AND BUDGETS.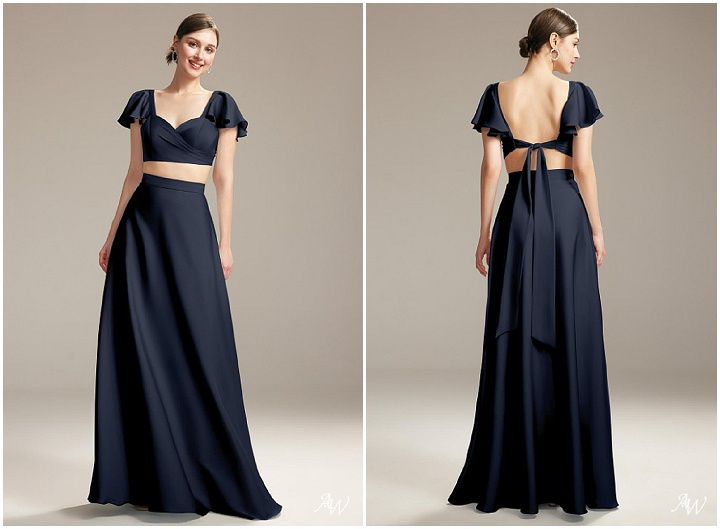 'A happy bride needs her best gals on one of the most important occasions of her life. AW Bridal ensures both the bride and her bridesmaids look stunning and radiant as they walk down the aisle. This is why we offer a wonderful selection of bridesmaid dresses to make them look their most fab at their best friend's wedding.'
'At AW Bridal, you will find classic and modest styles in many cuts and fit for any size. These dresses are available in up to 60 different shades, allowing you to choose a colour that matches your theme and preferences. We also offer a variety of formal wedding dresses, flower girl accessories, favours, and decorations for less—all in one place. We also have elegant flower baskets, bouquets, fresh flowers, and colourful wedding umbrellas to add beauty and aesthetics to your special day.'
A little more about the company
AW Bridal set up the ultimate goal: Creating Happiness for Brides and Bridesmaids, and all our customers. Gowns, bridesmaid dresses, and accessories such as tiaras, wedding sashes & headpieces, along with the most exceptional personalized reception & ceremony decor service. In addition, our regularly updated collection of creative wedding themes is also our unique trait. From beach wedding, folksy nostalgia-filled themes, retro and vintage style… Just take your pick, and leave the work to us – your one-stop wedding services provider!
AW Bridal was established in Nevada, USA, and specialize in original quality dresses.
FOR MORE INFORMATION ON AW BRIDAL
www.awbridal.com / www.awbridal.com/wedding-blog/ / FACEBOOK / INSTAGRAM / PINTEREST / YOU TUBE / TIKTOK
THIS IS A SPONSORED POST