If you are in the midst of planning your wedding and you are looking for ways to entertain your guests, then let me tell you with my years of wedding and party planning experience, you NEED a photobooth at your reception! Photobooths have been super popular for years now, and it's a trend that just isn't going away and for good reason. Photobooths give that big element of fun to your big day, they are super entertaining for your guests and happy guests mean a happy wedding day! I'm in the middle of planning a BIG birthday party for next year, Nik is going to be 40 and I'm going to be 50, so we are holding our joint 90th! And a photobooth is high on my list to get booked as I just know my guests will LOVE it! Today I would like to introduce you to Adam Doughty who runs Boothco. Boothco are a first class supplier of a variety of  Photobooths, they are fun, come with great props, are easy to use and have a different photo booth for every taste. If you are looking to book a Photobooth then you really need to get these guys booked!
Professional Photobooth hire for all occasions. Welcome to Boothco. We are the creators of bespoke photo booth experiences. Weddings, parties and corporate events, we do them all! By combining your tastes and style with our exceptionally high quality equipment and expertise in the industry, we promise to offer you a truly bespoke Boothco experience, and here's how.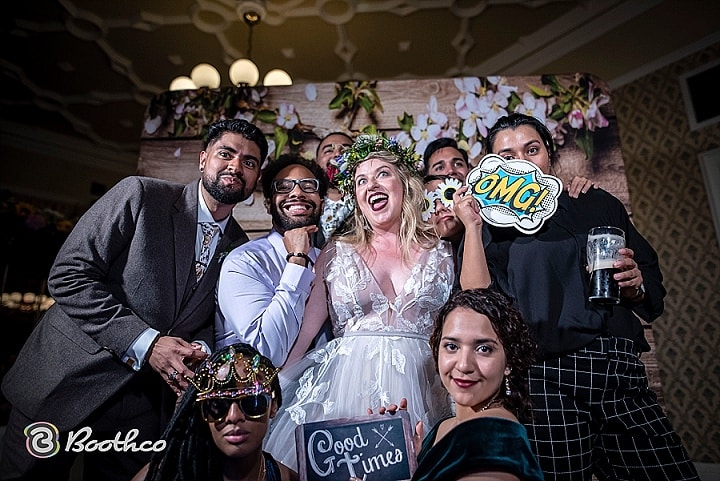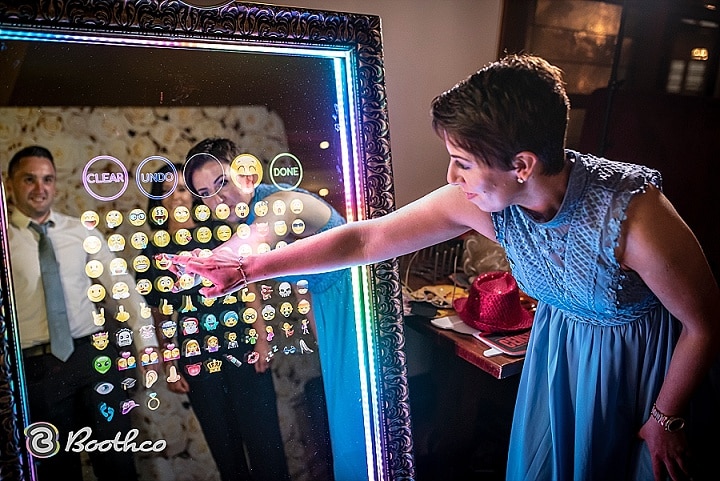 What made you start your business?
Our story began 8 years ago when Adam, an entrepreneurial nut with a passion for creativity, got bored of the 9-5 and decided to set up his own photo booth business.  He saw the potential in the photo booth industry and the experiences that could be created.
Starting with small weddings and parties, this quickly grew to corporate events and large scale international activations.
We have recently launched our magic mirror photo booth. Its based on the snow white film and looks amazing at any wedding. Perfect for group photos and in house designed and manufactured.
"I do the work I do because I am obsessively passionate about it. I like the industry and the people I meet. I love the whole process of designing and building our new products and seeing them in action.  I embrace the inner nerd."
"I know that excellent customer service, beautiful booths, mixed with incredible photos, amazing backdrops and props create truly awesome visual experiences.  Most of all, I enjoy putting my stamp on the photo booth world and making it a more fun and exciting place."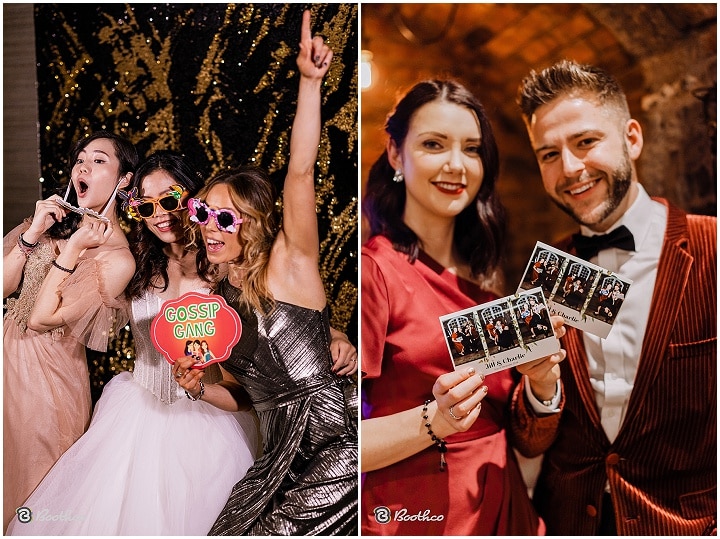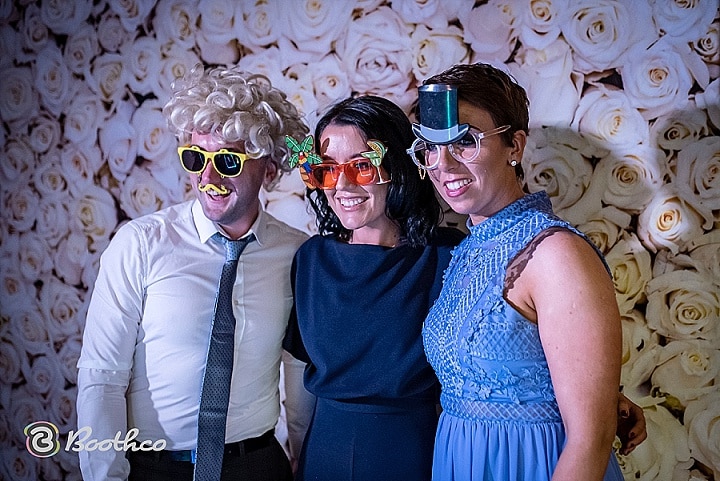 When did you start the business and where are you based?
We started in 2015 and are based in Birmingham. We cover the whole of the UK but focusing on the midlands area.
How would you describe your style?
Creative, different, and bespoke to the customers requirements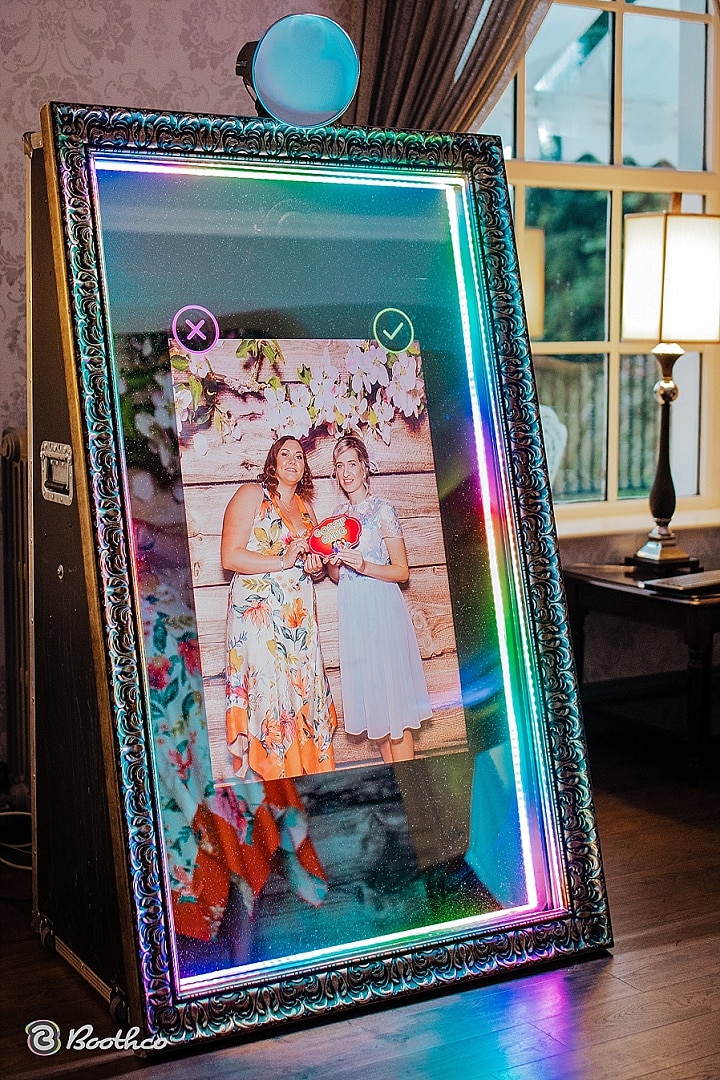 What is your biggest achievement so far?
Surviving 2020! Designing and building the best photo booths on the market.
What makes you different to your competitors?
Service, We do this full time and have a great team to create amazing experiences. We design and build our own photo booths which allows us to have full creative control of the experience.
What do you enjoy most about your job?
Meeting lots of different people and being a part of their special day.
What sort of couple do you think you attract?
Wide range of couples but anyone who wants to add a bit of fun to their wedding.
What would be your ideal wedding to work on?
When the bride and groom are creative we can really produce something amazing together. We have done everything from outdoor forest weddings to glamorous shimmer wall backdrops.
Can you give me some information on your pricing structure?
We like to keep it nice and simple with our typical 4 Hour wedding photo booth package costing £425.00
What is your ideal way to spend a day off?
Whats a day off? I love spending it with my wife and two young daughters. Ice cream, cinema and TGI Fridays to finish the day off!
Who would be your 5 dream dinner guests dead or alive?
This is a great question…….Gary Vaynerchuk, Dave Chappelle, Michelle Obama. John Cleese, Elon Musk
If you weren't running your business, what would you be doing?
Working in marketing or tech based company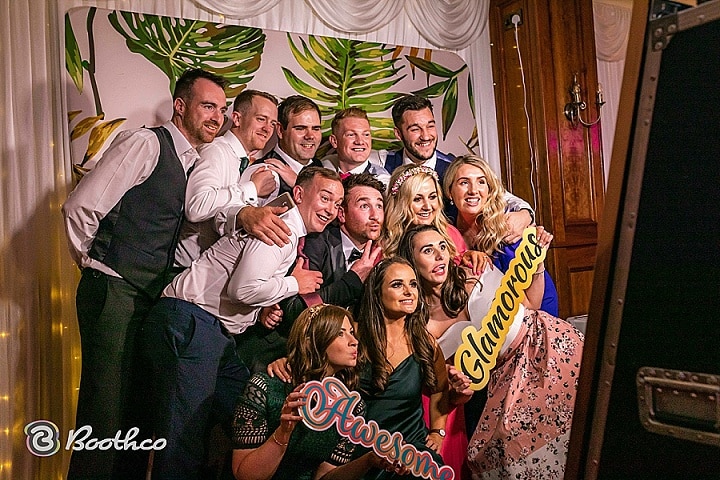 For more information on Boothco go to
www.boothco.uk / [email protected] / 0121 260 5634 / FACEBOOK / INSTAGRAM
this is a sponsored post
[jprel]