Happy Friday everyone, I do hope you have had a wonderful week? I am still in Ibiza and having a lovely time. It's Nik's birthday on Sunday so we will be out celebrating, as well as the first of our 10 year wedding anniversary celebrations. To finish off the week, I have this gorgeous styled shoot, full of bohemian gypsy inspiration. The shoot took place on 28th August 2018 at Longton Wood in Kent and was sent in by Kayleigh from Kayleigh K MUA. The shoot is FULL of the most amazing details. From the balloons, to the cakes, lollipops to the pizza, Kayleigh's team have really gone to town with the styling on this one! I just love the rustic setting, with the elegant twists of gypsy charm. Such a gorgeous shoot.
A bohemian festival wedding of the famous fiery gypsy, Esmeralda.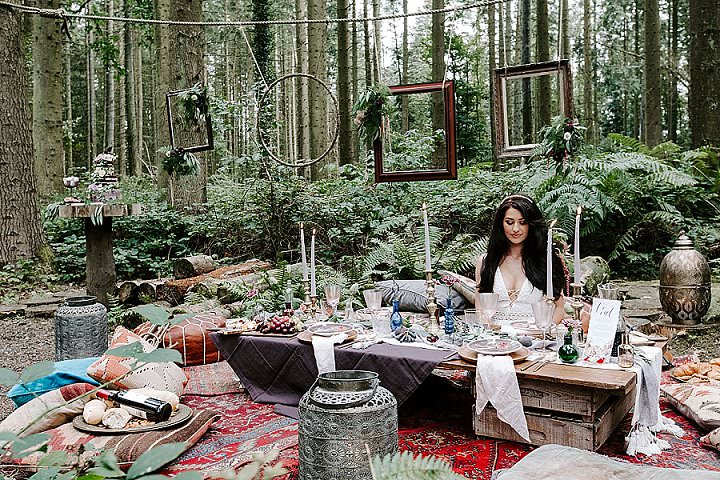 Kayleigh tells us more abut the inspiration behind the shoot
This is the 7th in my fairytale series and for this one, I really wanted to explore a character who may be considered unconventional, fiery and reminiscent of brides breaking the rules. Esmeralda seemed perfect for that. I felt like we could really have fun with her personality especially in regards to styling.
The classic tale of the Hunchback of Notre Dame, was my inspiration for the shoot, but also, popular folklore behind the legend of Esmeralda the gyspy. I wanted to show a wedding that felt intimate. Esmeralda was fiercely loyal and truly a family girl at heart, so we wanted something that felt small, but super personalised. We kept her original colour scheme as a running element throughout the shoot – with streaks of purple in the flowers and through the table. We wanted brides to look at the shoot and feel that they don't necessarily need the giant big wedding, and can make a smaller wedding personal too.
The fairytale series is a 20 part photoshoot series, so we will be exploring lots more princesses and their wedding personalities.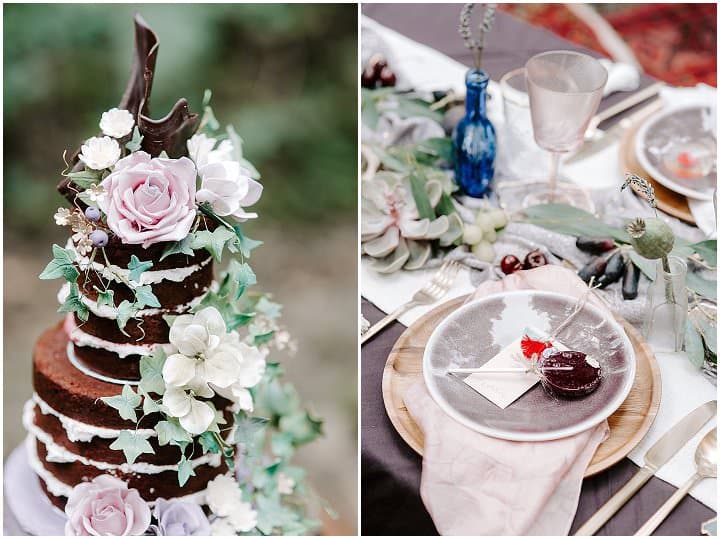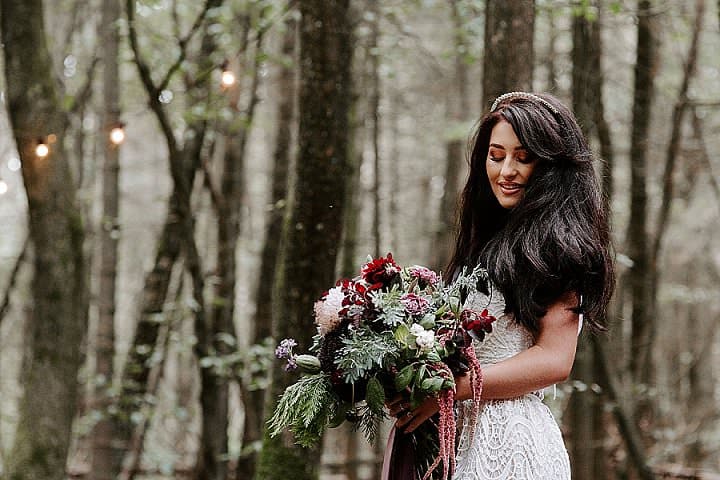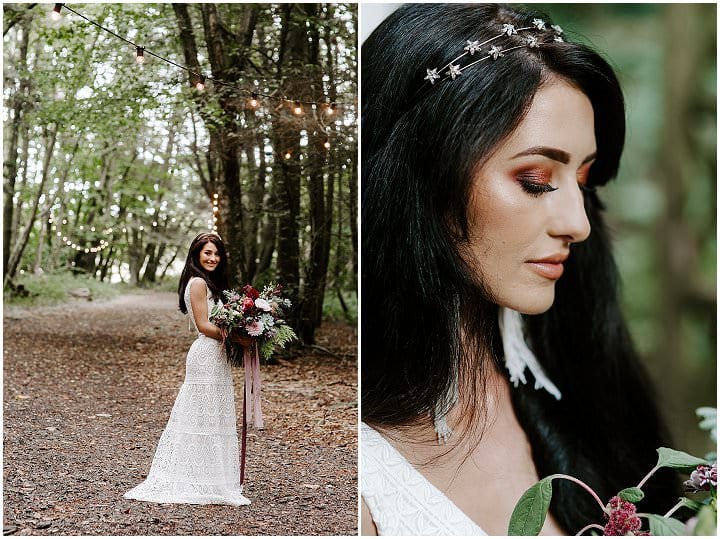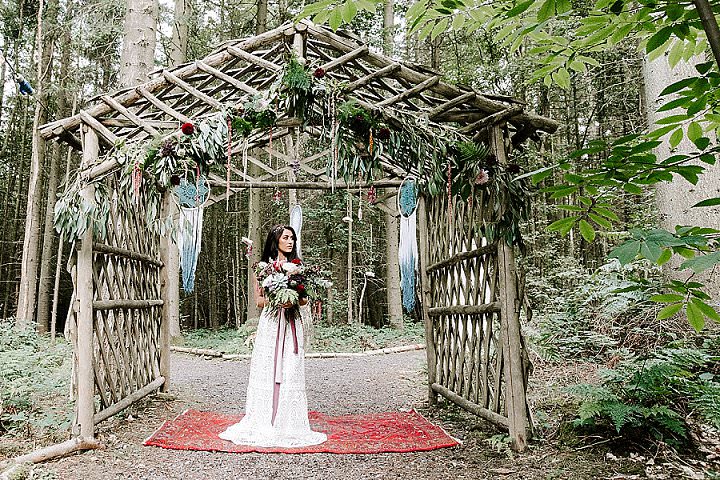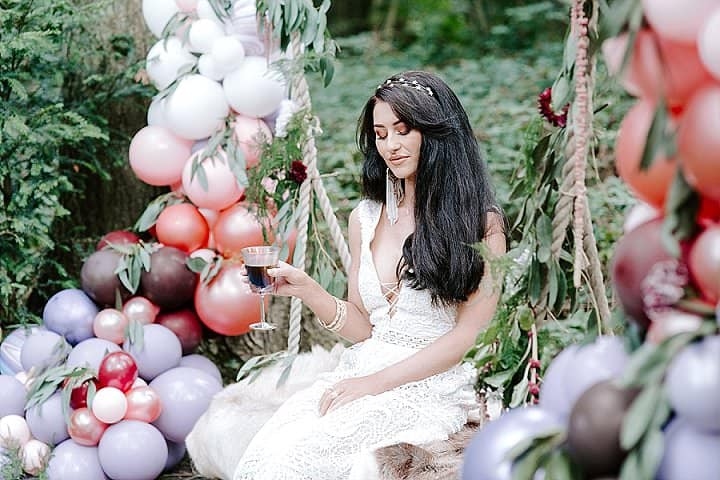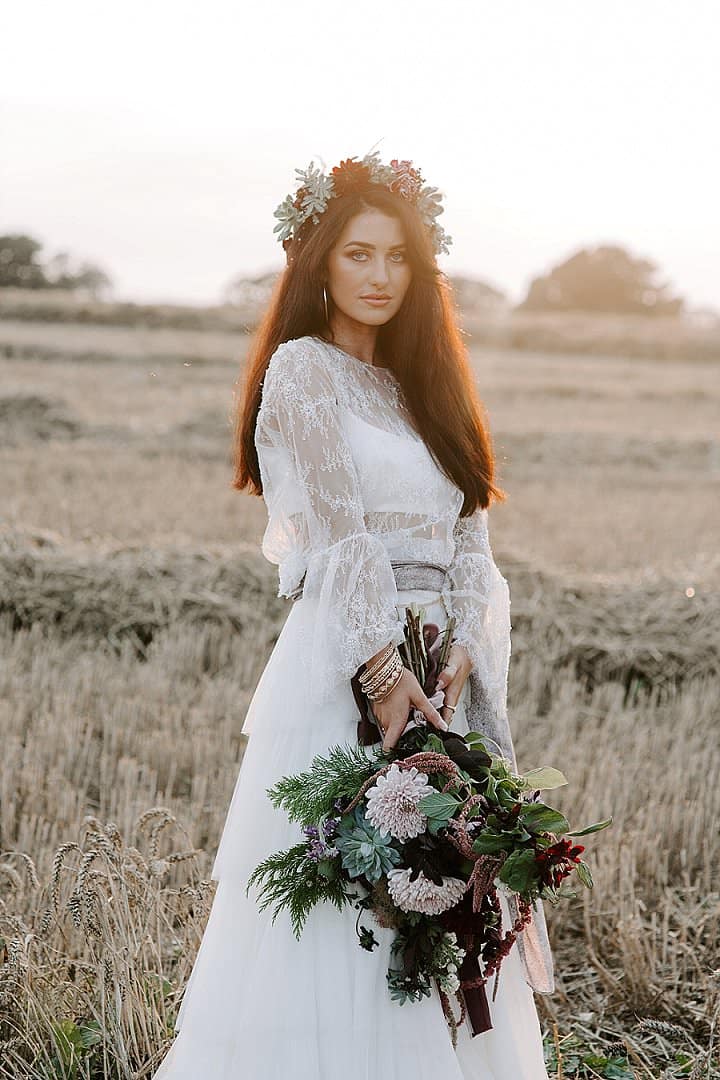 ARVE Error: Invalid URL https://vimeo.com/289732917 in url

The suppliers who made the shoot possible 
[jprel]