One of the highlights of the whole wedding planning process has to be choosing your honeymoon! When the weather is doing it's best to make us forget that summer even exists, flicking though travel blogs and holiday brochures may seem like the most inspiring wedding planning job you can do right now. For that reason, I have invited our resident Honeymoon expert Tom back to the blog to offer you some of his expert advice. Today he is looking at Southeast Asia as a honeymoon destination and reading through all these ideas makes me want to jet off straight away! I hope you can draw some inspiration from his fab ideas.
Amazing Destinations in Southeast Asia for your Honeymoon
Getting married is one of the top ten most stressful things that you can do. That is why it is so important that you take a honeymoon so that you can relax together as a couple and plan your new life together. Here are some amazing destinations in Southeast Asia for your honeymoon.
Singapore
Singapore is an exciting place to go for a honeymoon. This country is off the coast of south Malaysia and there are plenty of things to do. There are luscious gardens to visit like Gardens by the Bay and Botanic Gardens Singapore. Explore the romantic Changi Point Coastal Walk. Go on a romantic cable car ride where you can have dinner and see the thrilling sights below. Head over to Sentosa Island for a relaxing beach break. You can get fabulous accommodation with a view of the water and the stunning city skyscape.
Philippines
The Philippines is a beautiful country and Boracay is a stunning island that is known for its fabulous beaches and resorts. You can easily reach this destination by flight from Manila and you will find pristine beaches, very few people, and wonderful resorts to stay in. Head over to the east coast if you are interested in water sports as it gets quite windy there. There are also plenty of coral reefs and shipwrecks if you want to go snorkeling or scuba diving.
Sri Lanka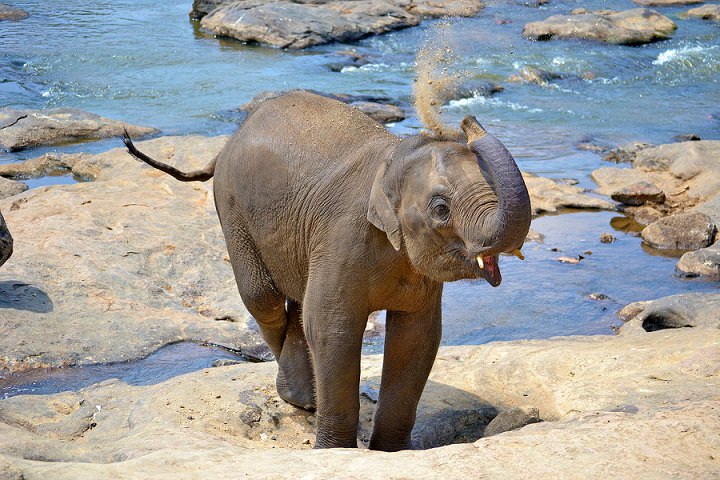 Sri Lanka is a great place for couples who are interested in ecotourism. You can go on a safari in the jungle at Uda Walawe National Park where you will see lots of different animals. You can relax on one of the many fabulous beaches and go snorkeling, swimming, or spend time in a hammock built for two. You can stay in different kinds of accommodation like beach front hotels or bungalows, cottages on tea plantations, and tranquil tree houses. 
Thailand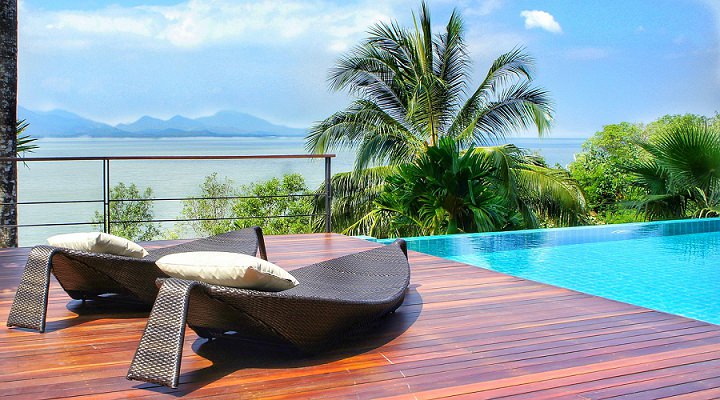 Spending time together in Thailand is a wonderful way for couples to celebrate their honeymoon because there are so many things to do. If you want to explore history you can visit temples like Wat Phra Kaew and Wat Rong Khun. If you want to explore the culture you can visit the exciting city of Bangkok and visit vibrant marketplaces, take boat tours to floating markets, and experience an exciting nightlife. If you just want to relax on a private beach head to Khao Lak-Lam Ru National Park where you can hike in the jungle and enjoy your own beach with fabulous facilities. 
Bali
Bali Indonesia  is a stunning island where you can rent a fully staffed beach villa and learn how to relax. It may not be the cheapest destination, but if you do your research you'll find ways to honeymoon in Bali on a budget. The island is known for its meditation and yoga classes which will help ease your stress levels. You can also spend your days relaxing on pristine beaches, snorkelling among coral reefs, hiking through lush forested mountains, or trekking to stunning vistas like the Uluwatu Temple.  Spend your nights under the stars or head over to Kuta to experience the fantastic nightlife.
Tom is a passionate traveller and blogger who loves travelling the world and discovering new cultures and experiences. After getting married to Claire in 2012, holidays changed from backpacking to flashpacking, but the intrigue to discover new places remains the same
www.backpackerboy.com / FACEBOOK / T:@BackpackerBoy
THIS IS A SPONSORED POST