Hello lovely people, and how are you this fine Tuesday? After a week away I am now back in the office and ready for a busy few weeks ahead. I had a lovely time in Cornwall with the two men in my life, the weather was pretty rubbish but it was lovely to switch off and spend some time as a family! Big thanks to Laura who looked after things while I was away. So we are back to out normal schedule and today's wedding comes from beautiful Italy and it's the wedding of Valentina and Mirko. They chose a stunning outdoor reception venue, that accommodated their 180 guests who were looked after with great food and the most amazing location. Big thanks to Ajlan Guzey for the lovely photos.
Magical and authentic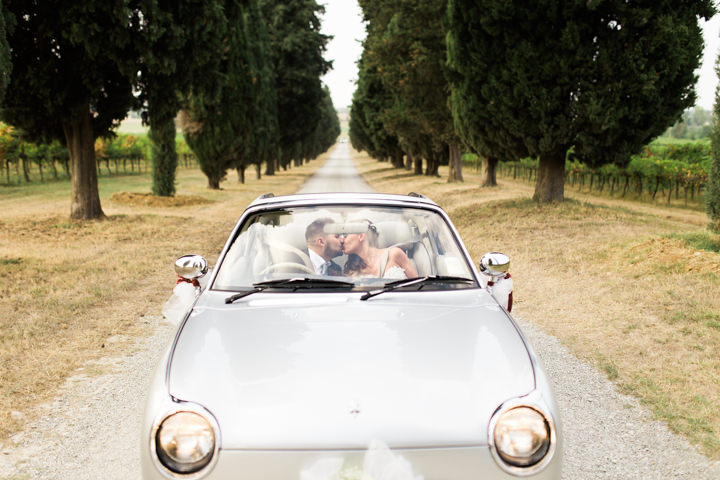 Valentina and Mirko were married on the 10th September 2016 at Venturini Baldini, Italy. 'We looked for a rural location in the heart of the nature but without giving up the elegance. As soon as we saw the location we fell in love…! We had approximately 180 guests and the wedding took 10 months to organize.'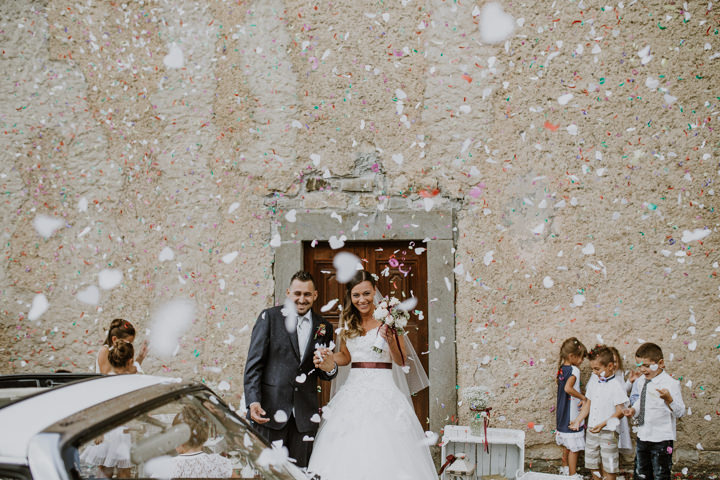 How they met
We are childhood sweethearts. Our parents have been friends forever and we knew each other when we were children.
The Proposal
It was our 10th anniversary. He took me to Verona were there is the house of Juliet (Romeo & Juliet) . He suddenly, in the front of the house of Juliet , kneel at me and made the proposal. It was so romantic.
How did you allocate your budget?   
We invested on location, illumination (as the wedding was outside) banqueting, stationery, wedding souvenirs for the guests, groom's and bride's dresses, car, photographer, MUA
Where did you splurge and where did you save?
The location!! For us it was a "though choice" but it was so beautiful and we were so in love that we didn't change it.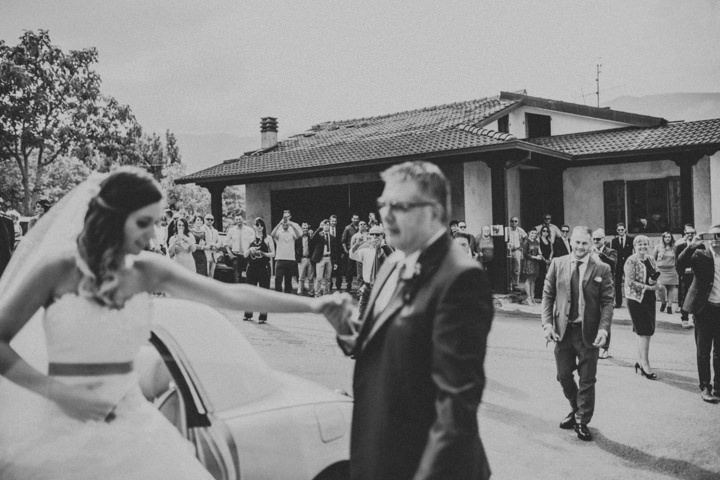 Why did you choose your photographer?
We knew him from word of mouth and from friends who worked with him. When we met him, we were impressed by his professionalism and his charisma. We adored his passion for his work.
The Dress
From a bridal boutique Fiori d'arancio Sposi in Reggio Emilia
The Suit
Groom's suit from tailor's shop : Sartoria Malpeli Poviglio (Reggio Emilia) – Italy
Theme or Colour Scheme
We wanted to choose a color in relation with September. The location where we got married is a wine cellar so they produces wine and balsamic vinegar. September is the month of grape harvest so we choose the red-purple / Bordeaux color as the grape of Emilia Romagna
Food
We decided to give importance to traditional Emilian kitchen so Starters with Italian sausage , cheese, ham, fried gnocchi, erbazzone (local ricotta, spinach savory pie)
First Courses : 2 types of pasta with tortellini And finally as main course picanha with vegetables.
What did you have as entertainment?
MusicADeejay
Who supplied the stationery? 
Parmacart
Personal Touches
We did almost everything on our way. The majority of women in my family helped me in the organization. All women of my family love the weddings! My mom Cristina, my sister Veronica and my aunt Elisabetta were my wedding planners , they helped me a lot , I would not have done without them.
Special Moments or Highlights
The most special moment was the church entrance. It is little church but it's full of memories of my childhood, full of friends and relatives ready to support us , be with us on our most important day. And Mirko in front of me… He was waiting for my entrance ….he was so excited!
Advice for other couples
My advice is to make your choices without listening anybody and organise your perfect day on the basis of your personal taste. It will be a lot of inconvenience on the organisation but a positive mood will solve all the problems and your wedding date will be the best day of your life.
Biggest Surprise
We decided to light up the big tree in the location but we did not see the finished work until that day. That day they made us sit at the table and they lighted it, in the background it was playing our favourite song. It was so beautiful
Supplier Shout Outs
More for information on Ajlan's work go to:
www.ajlanguzey.it /  [email protected] / FACEBOOK / I: @ajlanguzey / PINTEREST