The Boho Wedding Directory is a hand-picked list of the top wedding suppliers in the business, ready to help you plan your Boho wedding. The Directory is located in the main menu bar at the top of each page and is super easy to use. It is split up into suppliers and regions making it easy for you to find the perfect Boho supplier for your wedding.
To make sure you don't miss any of the wonderful suppliers that have been added to the directory, each week I showcase the suppliers that have joined in a mini update.
Tipis: Elite Tents Ltd
At Elite Tents your wedding is not just another date in our diary. We treat every event uniquely and with the same level of passion as if it were our own. Our experience, time and care means that you can feel confident that your day will be in safe hands and completely stress-free. We help you to create a magical atmosphere that you and your starry eyed guests will remember for the rest of their lives.
More Information: www.boho-weddings.com/elite-tents-ltd
Photography: Sarah Brittain Edwards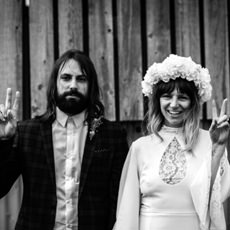 Beautiful. Natural. Unique. I love love. I love weddings. And I love to photograph in a candid and unobtrusive way – so much so that you will hardly know that i'm there! I observe through my lens from a distance, and capture all of those fleeting moments for you to look back on for years to come. Your wedding day is your day, and so I work alongside you in order to capture those precious memories.
More Information: www.boho-weddings.com/sarah-brittain-edwards-photography
Decoration: Bath Vintage Hire
We have scoured the country building a genuine period collection, which will make your occasion unique and beautiful in every way. From china and tableware to furniture, props and everything in between. Our collection also includes a 1920's gypsy caravan, a whiskey barrel bar, re-claimed trestle tables and mis-matched chairs.
More Information: www.boho-weddings.com/bath-vintage-hire
Photography: Steve Fuller Photography
Hi there, I'm Steve and first and foremost my photography is as natural and honest as it gets. Your wedding day will be filled to the brim with beautiful moments, emotions and connections, here one moment and gone the next, and I will be there to capture it all.
More Information: www.boho-weddings.com/steve-fuller-photography
Entertainment: Toscana Strings
Toscana Strings believes you can't beat a good wedding and we are here to add the magic to yours. We are the only string quintet in the U.K. that specialises in playing for weddings. We have a vast array of music ranging from classical, easy listening, film, jazz and popular.
More Information: www.boho-weddings.com/toscana-strings
IF YOU ARE INTERESTED IN GETTING YOURSELF ADDED ON TO THE 'BOHO WEDDING DIRECTORY' EMAIL ME AT

[email protected]

 FOR AN APPLICATION FORM.
HAVE A GOOD WEEKEND
BIG BOHO LOVE
KELLY XX