The Boho Directory is a hand-picked list of the top wedding suppliers in the business, ready to help you plan your Boho wedding. The Directory is located in the main menu bar at the top of each page and is super easy to use. It is split up into suppliers and regions making it easy for you to find the perfect Boho supplier for your wedding.
To make sure you don't miss any of the wonderful suppliers that have been added to the directory, each week I showcase the suppliers that have joined in a mini update.
Venues: The Night Yard
So you want unique, a place where you can express yourself and where your wishes and desires will be completely understood and realised. You will have the freedom, the advice and the magic beyond your expectations in The Night Yard. This diamond cushioned in the beauty of rural Kent was designed, restored and resuscitated for people like you and your guests to have the time of your life. Allowing you to decide on the level of formality, size and style, The Night Yard have plenty space for 150 seated guests in their marquee. The Night Yard is available to you in complete exclusivity and privacy. This is an ideal venue in which to celebrate all in the comfort of this rural paradise.
More Information: www.boho-weddings.com/the-night-yard
Entertainment: Wedding Smashers
With 100's of weddings & events under their belts, rocking unforgettable parties for fabulous couples and major brands alike, Wedding Smashers have established themselves as the UK's ultimate DJ service. Whether couples are into a mix of Rock'n'Roll, Hip-Hop, House or pure, unashamed Pop, the WS team is able to curate the perfect mix of music to take any party to the next level. The award-winning DJ collective specialising in GOOD music for weddings.
More Information: www.boho-weddings.com/wedding-smashers
Decoration: Daisy Says I Do
Daisy Says I Do provides Bespoke Wedding Styling, Prop Hire and Wedding Accessories. Our customised service allows you to choose whether to hire individual items, or experience our full design and installation service, creating a beautiful cohesive theme. We liaise with your venue, install and remove our items to allow you more time to enjoy your day.
More Information: www.boho-weddings.com/daisy-says-i-do
Photography: Helen Rose Photography
I feel so lucky that in my job I get to follow, share and capture such intimate and loving moments between two people all day long yet am discreet enough that half the time the couple don't even realise I am there! I am polite and of happy nature, which also goes a really long way with guests. I'm based between Yorkshire and Derbyshire so can access most locations with ease.
More Information: www.boho-weddings.com/helen-rose-photography
Dresses: David's Bridal
At David's Bridal our purpose is to help ensure your wedding is nothing short of spectacular. How? By going above and beyond your expectations and providing unique benefits you will not find anywhere else.
More Information: www.boho-weddings.com/davids-bridal
Entertainment: Smoky Tentacles Ltd
Bring a taste of the exotic to your special day with a Shisha Lounge. We provide everything you need for a full shisha service: Egyptian hookah pipes, a multitude of flavours, trained staff and Moroccan theming. Why not house it in one of our exclusive Moroccan marquees to create an unforgettable experience!
More Information: www.boho-weddings.com/smoky-tentacles-ltd
Jewellery: Baunat
Baunat is a Belgian brand which offers high quality diamond jewellery. The best craftsmen of Belgium handcraft every piece of jewellery with noble materials. We offer beautifully designed diamond engagement rings and wedding bands at competitive prices. Our jewellery is shipped insured and worldwide at our cost.
More Information: www.boho-weddings.com/baunat
Entertainment: Flipside
Flipside is a PA speaker hire company offering their services for weddings and receptions or indeed, any other event throughout London, Surrey and the South East. With 35 years experience and all the sound equipment you could need for your reception, Flipside are the perfect choice.
More Information: www.boho-weddings.com/flipside
Venue: Brympton House Weddings and Events
Brympton House is an exclusive use wedding & events venue in Somerset. We're a unique, malleable venue! Host evening, week day or weekend events of all sizes, there's no limit to what your event can be with the most exclusive & captivating venue in the UK as it's backdrop.
More Information: www.boho-weddings.com/brympton-house-weddings-events
Gift List: Prezola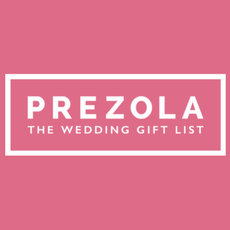 Prezola is the UK's favourite wedding gift list with gifts, charity donations and honeymoon funds all on one list. Choose from over 30,000 gifts by 300 top brands including The White Company, Le Creuset, Habitat and KitchenAid for your wedding gift list.
More Information: www.boho-weddings.com/prezola-gift-list
IF YOU ARE INTERESTED IN GETTING YOURSELF ADDED ON TO THE 'BOHO WEDDING DIRECTORY' EMAIL ME AT

[email protected]

 FOR AN APPLICATION FORM.
HAVE A GOOD WEEKEND
BIG BOHO LOVE
KELLY XX