Happy Wednesday everyone, we are half way through the week already! Happy days! I am brightening up your day today with this gorgeous sunny Kent wedding from back in June. It features Tom and Ebony who were married on the 11th June 2016 with a ceremony at St Mary's Church and reception at Hoath House, Chiddingstone in Kent. Ebony our Australian bride is rather handy with a sewing machine as she made her own dress as well as the bridesmaids and all of her accessories and the results are amazing! With a modern look to the outfits and the flowers, this wedding oozes style. Photos by Shelby Ellis.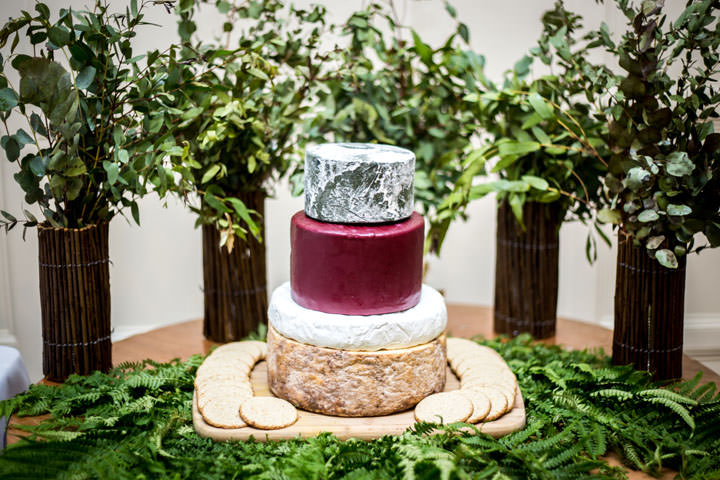 The Dress
I designed and made my own wedding dress. I have a start up fashion design business and wanted to design my own dress and make it. My grandmother was also a dressmaker and made her own wedding dress in the 1920's, which funnily enough both my grandmothers wore as my grandmothers on both sides, were actually friends. My Dad's mother borrowed my Mothers mother's dress! Most of the fabrics I used came from Misan Fabrics in London and also from The Cloth House London. I also handmade my veil from a silver, silk, net I had bought on sale from an offcut piece at Misan Fabrics London.
I handmade leaf hairpins from artificial branches of eucalyptus that I had bought. I painted them white and attached pins. I used these along with the natural leaves to match the bouquet. I just bought the jewellery from H&M!! I just wanted very simple and minimal jewellery and they had what I wanted so I didn't worry about designer!
I bought my shoes from Ted Baker, I had patterned stiletto's with matching patterned pointy sneakers for dancing later!
The Suit and Bridesmaids
I also wanted to make the bridesmaids outfits. They're culotte jumpsuits! The sandals that I wanted for my bridesmaids came from Zara. I loved them with the jumpsuits and being flats the girls were comfy all day!
The boys bought their suits from River Island. They wanted something smart but slightly cooler and more modern that the usual hired morning suit. The ties were bought from M&S and they wore their own shirts and shoes etc.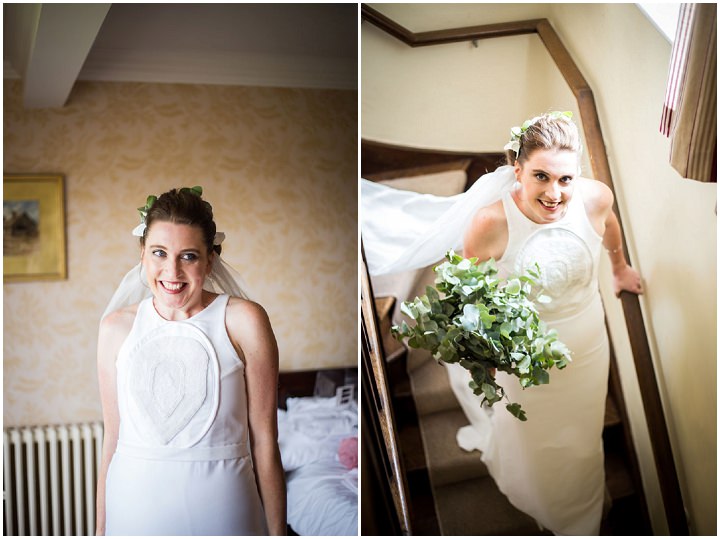 Flowers
I ordered all the greenery for the decorations and bouquets from a wholesale florist supplier called Triangle Nursery. Being Australian I had originally wanted a little touch of home by having native Australian flowers for the bouquets and decorations but then I didn't really want a specific colour scheme. I wanted to keep it all quite fresh and neutral so decided to go for greenery instead of actual flowers. I thought at first a real mix of leaves, like ferns etc then decided the Eucalyptus would be perfect. Then the nursery offered mixed variety bunches so that's what I went for. The table decorations and bridesmaids bunches where all a mixture of eucalyptus varieties and I kept my bouquet just Eucalyptus Cinerea which has a beautiful blue grey colour to it. I made the bouquets really big I wanted big bushy and natural looking bunches.
Decoration
The décor and styling was all down to us. I made the table centrepieces and other than that the venue itself provided decoration enough with the beautiful views and gardens. I didn't want to add much and as it was an outside wedding there were no walls to cover and no ceilings to hang anything from so there was minimal decoration required.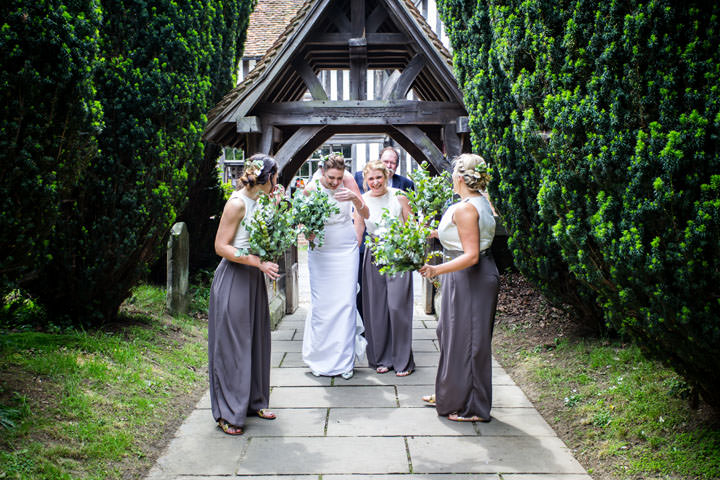 Food
Catering was provided by The Paella and Tapas Company – Ruth and Nick Leigh own this company and I cannot praise them enough! They were amazing and did so much for us, not only catering but also organising everything from cutlery to the cake. They provide a taster session where they came to our house and cooked for us the menu we wanted to try for the wedding. We had the wedding party along with us. They set everything up in the kitchen then chat about what you want for the day etc while the other preps the food. They had such open minds about trying new things and even went to Switzerland for us to research and source a raclette set! They offered suggestions and made the whole thing just so fun and easy. Plus we had food for days afterwards as there was more than enough and they left all the leftovers with us!! We wanted the meal to be easy, fun and something a bit different and a talking point and it really was!! They also sourced us an amazing cheese wheel cake from a cheese expert. I'm not too fussed on cakes and sweets but we love cheese, crackers and wine so really wanted a cheese wheel cake. To accompany this we had all our guests participate in a chutney making competition. So our guests bought along their homemade chutneys to try with the various cheeses!! It made for such a fun and interesting part of the wedding and everyone got so involved, some slightly over competitive!
Entertainment
We had a soloist guitarist, Mike Hynes, playing on the lawn throughout the reception drinks. He was amazing and it sounded beautiful. He was recommended to us by the caterers who had worked with him before and as the food was Spanish themed his Spanish jazz music fit perfectly. Then we had a ceilidh band for our evening entertainment call Ceilidh Tree. They were amazing and had everyone up dancing all night! We wanted to do something different for a first dance, a romantic love song just wasn't us so I asked them if there was a ceilidh they could recommend and they made it happen. We learnt the dance via you tube and the guests all picked it up quickly and joined in. It was so amazing and such a fun way to do it!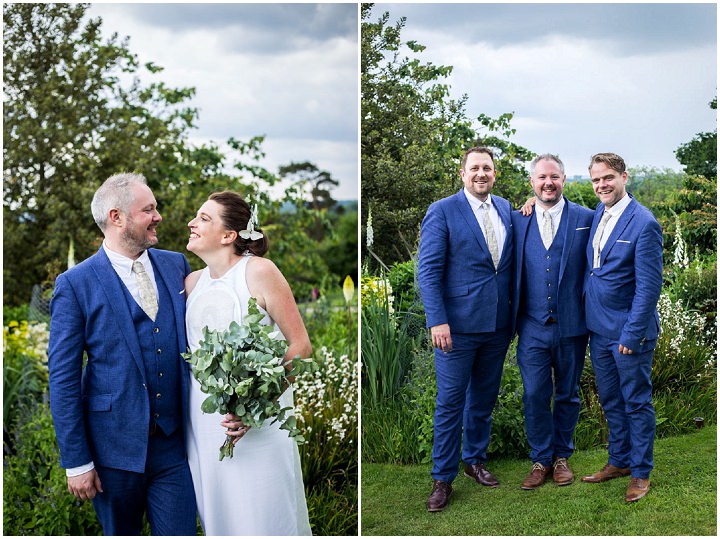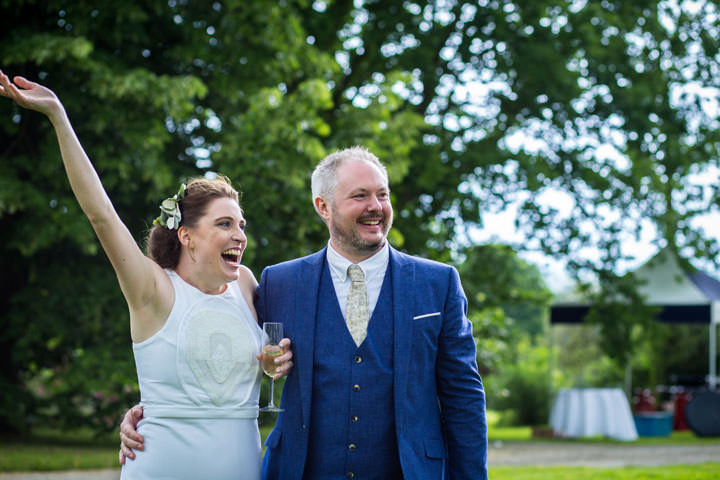 Stationery
I designed all the stationary. I made a website on The Knot because of all the guests travelling to our wedding I decided to do a Wedding Website and put all the details on here rather than send lists of accommodation options by post to each guest. This worked well as our save the date and got people all the information to start booking accommodation early. Then I designed and had printed a kind of date reminder that we posted to everyone closer to the date. I got these printed on Vistaprint.
Personal Touches
I wanted to do a lot of DIY. So I am proud to say I designed most of the wedding. I made the table centrepieces and made the table plans to match the invites and the overall theme was simple, minimal, sophisticated with a bit of a rustic touch.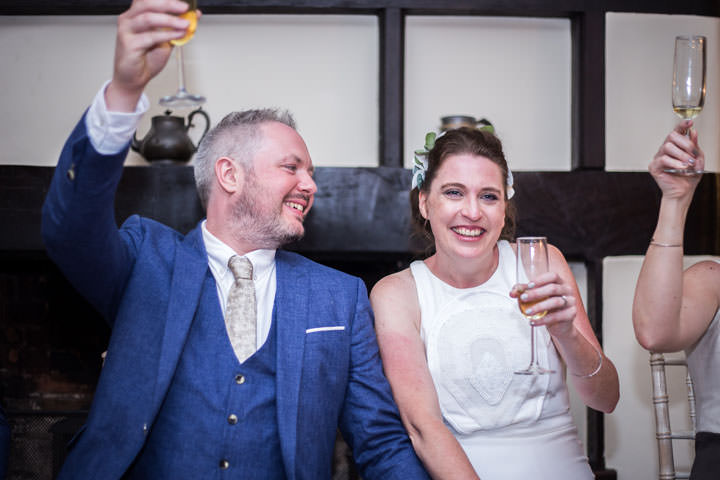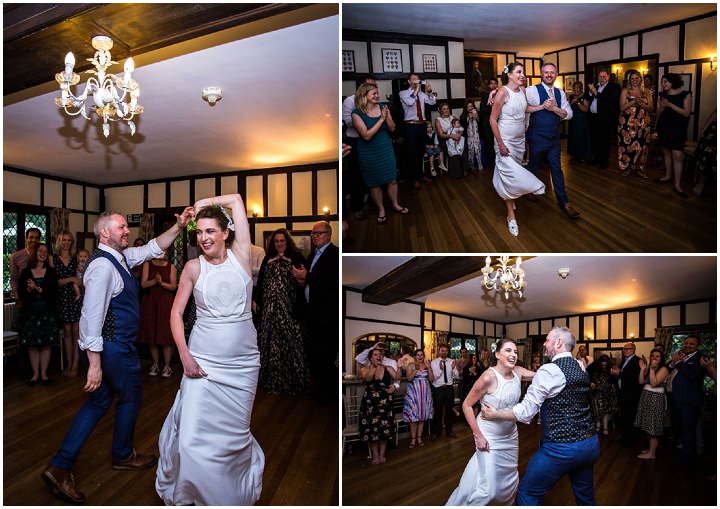 Supplier Shout Outs
For more information on Shelby's work go to:
www.shelbyellis.co.uk / [email protected] / facebook / I: @shelbyellisphotography

I am a Kent based wedding photographer. Taking natural shots of those beautiful moments which we otherwise might forget, my style is simple and unobtrusive – I've even been known to make a few groomsmen jump when I've quietly crept up beside them to get the perfect angle! I have been passionate about photography since I was little – which is quite something for me, as I'm nearly 6ft tall! As soon as I picked up a camera for the very first time, I just knew – this is what I want to do.

[jprel]