This afternoon we are talking about Wedding Entertainment and asking experts in their field, Entertainment Nation to give us their advice on choosing the perfect wedding entertainment for your big day. Tom brings some wonderful advice to this post, I'm sure you will find is super helpful. I will pass the blog to Tom who can share with you all the wedding entertainment information you will need for your day.
At Entertainment Nation, we specialise in booking acts for weddings of all different sizes, themes, and venues. We're used to speaking with couples and listening to their questions, concerns and desires, before helping them reach a decision, and hire that perfect fit.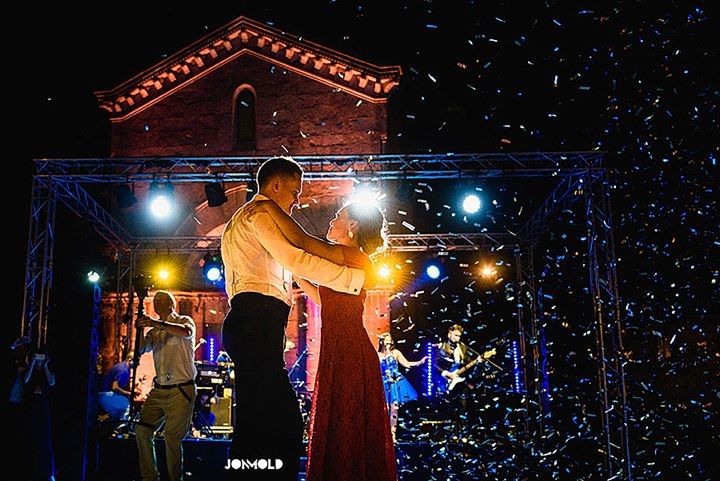 'We've bundled up 11 tips that should make finding and hiring live entertainment for your wedding that little bit easier.'
Start with the venue
The venue is likely to be the first thing you decide on and book. Once you've sorted the venue out and know the location of the wedding, you can start to narrow down the options of acts who are within budget and are willing to travel to and perform in that area.
It's always a good idea to chat with your venue about any restrictions that might be in place that could limit your entertainment choice. These could range from timings (whether they insist on live music ending at a certain time), to sound limiters, access, power and available space. This means when you're looking at entertainment, you can communicate any concerns from the get-go and avoid any last-minute issues on the day with anything that you book.
Think about the setting of the ceremony
If you're a bit of a traditionalist at heart and are looking forward to a full church service, there are a few options. A lot of couples choose to have an organist or a classical singer play as they walk down the aisle – this really makes the most of the beautiful acoustics in a church! Having the same musician performing again over the signing of the register and when you're leaving the church can be a really nice touch.
If you're having a slightly less formal affair and are choosing a civil ceremony, a current trend for couples is to opt for an acoustic guitarist/vocalist to play them through their nuptials, which lends a cool, contemporary feel to the proceedings.
Set the scene for the drinks reception
If you're looking for entertainment for your drinks reception, the kind of act you hire will largely depend on the environment in the venue, and the atmosphere you're hoping to create. If you're getting married in a beautiful manor house in the height of summer, you could consider hiring a string quartet or a jazz trio to play on the lawn during your Pimms reception. These musicians are a lovely choice for a Summery, outdoor setting as they create a sophisticated, but relaxed soundtrack for an afternoon, while being easy to talk over.
An acoustic soloist or duo is a modern choice for couples who would like to hear well known songs played with a laid-back feel. Perhaps a male and female piano/vocal duo who perform all your favourite songs in a stripped down 'live lounge' vibe. Alternatively, a vintage themed band is popular at the moment, with vocalists performing pop and rock hits in a quirky vintage style.
The wedding breakfast is the perfect time for a special playlist
Whichever musical route you decide to go down to accompany the wedding breakfast, you need to make sure that your choice merely adds to your meal, without being overbearing. We see a lot of couples who choose to compile a playlist of special songs for this part of the day instead of live entertainment. This means that the ballads that you really love can play a special part in the day without them killing the atmosphere later when it's party time!
The evening reception – people want to celebrate
The serious bits are out of the way by now (apart from the first dance of course!) and it's time to let your hair down, loosen the cravat and party with your nearest and dearest. Whatever you choose needs to have an impact!
The leading choice for most couples is to book a high energy party band who will play an immense selection of your favourite songs.
Keep in mind that the repertoire of party bands can vary. Lots play hits from different decades and genres so there is something for all guests to enjoy, whereas some have more specific setlists and focus on genres such as indie, rock, or modern pop. If you look around, you'll find one perfect for you and your family and friends – most bands will be very clear about their genre and setlist, and if you book through a site like ours, we let you search specific genres to easily find the perfect fit.
If party bands don't float your boat, you may want to consider hiring a swing band, a themed act such as an 80's tribute or a soul and motown group. If these options seem a little too raucous for you, why not book an acoustic wedding band who will still play the songs you want to hear but with a little less of a 'hard-hitting' approach.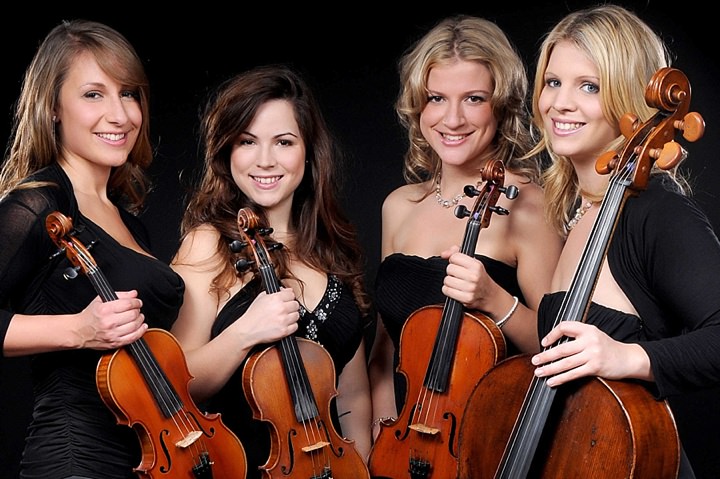 Book early – especially if you have your sights set
We speak to a lot of couples who are disappointed because they left it until 6 months before their wedding to try and hire their dream band… only to find that they've already been booked! If you have your sights set on a specific band, book your entertainment as soon as you've organised the venue and decided what parts of the day you want to cater for to avoid having to compromise. If push comes to shove there will always be alternatives which we can find for you that we guarantee you'll love, but your first choice can be yours if you're organised.
Consider booking through an agent
With so many bands selling their services online, you might be wondering whether to book direct or through an agent. If you have a personal connection with a band it can make sense to book with them directly, but if you don't know where to start, then things aren't always that simple.
In this case, there are a lot of benefits and safety-nets around booking through an agent. For starters, it makes it easier to find the entertainment in the first place! A huge list of vetted bands and artists are available right at your fingertips, without you having to try and track down a band that you like the look of and is within budget. Agents will also do a lot of the hard work and logistics for you and will always be on hand if you have any questions. We'll prompt you when to touch base with the band before the wedding, and do any necessary chasing up.
Another thing to consider when booking through an agent is that in the unlikely event that something went wrong (e.g the band were unable to make it to your wedding due to an illness or traffic restrictions), we would do our very best to find an alternative for you – right up to the last minute. If you booked a band direct and they didn't turn up, there's not a lot you can do.
You usually won't be able to see bands play live before the wedding
"Can we see the band play live?" is a question that we are often asked by excited clients ahead of their wedding. The short answer is 'usually not' as all of our bands are extremely busy playing private events such as weddings and corporate parties. They don't often (if at all) get chance to perform at public shows; the bands we work with are all professionals who won't usually be seen playing at the local pub!
Some of our top bands try to fit in a public show perhaps once a year where you are able to go and see them perform live, but only if they happen to have a free space in their diary. By all means, ask us anyway and we will always double check with the band to see if they have a public show booked in. Otherwise, other customer's reviews and videos are your best friend!
Make your requests early
Most bands are more than happy to learn a special request for the first dance, and for the father/daughter dance. Most of the time this will be included in the hiring cost but it's always worth checking to make sure. Making your request early means the band can confirm it's something they can do, and gives them time to learn the request with plenty of time before the wedding.
Think about considering something a little unique
This is your day, and you don't need to play by the rules! Nowadays it's getting easier to find almost any kind of act. We're receiving quite a few enquiries for beatboxers at the moment, they're a cool addition as their show doesn't last long. This means if it's totally up your street, but your Grandma isn't keen – it won't upset her too much.
Stepping away from the music for a moment, there are other forms of awesome entertainment available. Have you thought about hiring a fire artist to perform outside at your summer festival-themed wedding? How about a close-up magician or a caricaturist to entertain your guests throughout the night?
Most importantly, have fun!
Don't let the entertainment booking process be a stressful one. There's so much that you have to plan, and entertainment can be a fun decision!
Try and enjoy listening to the preview videos of the bands or acts available, there's some great talent out there! And if you do need a hand, come to the site for a browse, or even give us a shout. We'd be happy to chat over your budget and suitable options anytime.
Good luck with the planning, and many congratulations
More about Entertainment Nation
www.entertainment-nation.co.uk /  @EntNationUK / FACEBOOK