Todays wedding is a real beauty.  I was honestly spoilt for choice when choosing which images to use for the post.  I was especially excited when I read that bride Eleanor was proposed to in the same place as I was!  What a small world!  As for the wedding itself, it's a stunner.  A woodland wedding venue which offers so much freedom and so much versatility.  From the beautiful outdoor ceremony, complete with hay bales and wild flowers, to the long trestle tables for the reception, complete with beautiful decoration, gorgeous lighting and beautiful details.  I just love this bohemian inspired wedding, the outfits, the weather, it all goes to make up the perfect day. Big thanks to Michael from My Beautiful Bride for the gorgeous images.
'Our wedding day was a perfect reflection of ourselves as a couple. It was relaxed, full of laughter and slightly quirky!'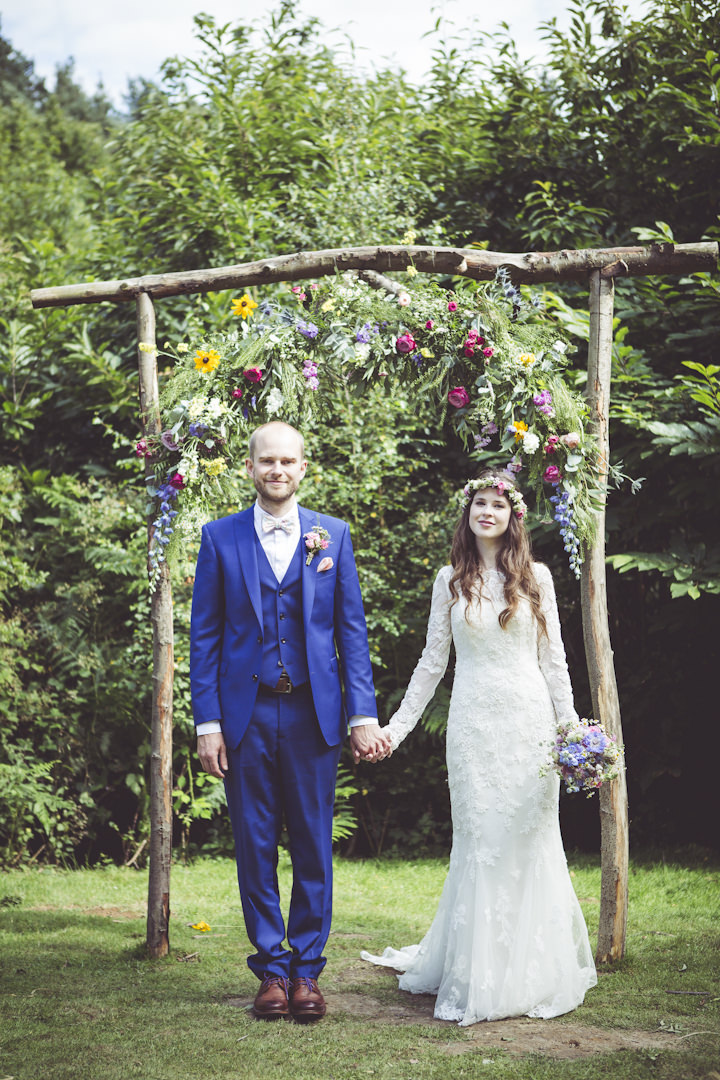 Eleanor and Alex were married on 25th July 2015 at Wilderness Wood, East Sussex. 'Alex really enjoys the outdoors so I let him choose the location (unusual for the groom I know!) We wanted something that wasn't too stuffy and created a relaxed, whimsical and bohemian environment. We had a total of 120 guests. We got engaged in May 2014, so a little over a year to plan the wedding.'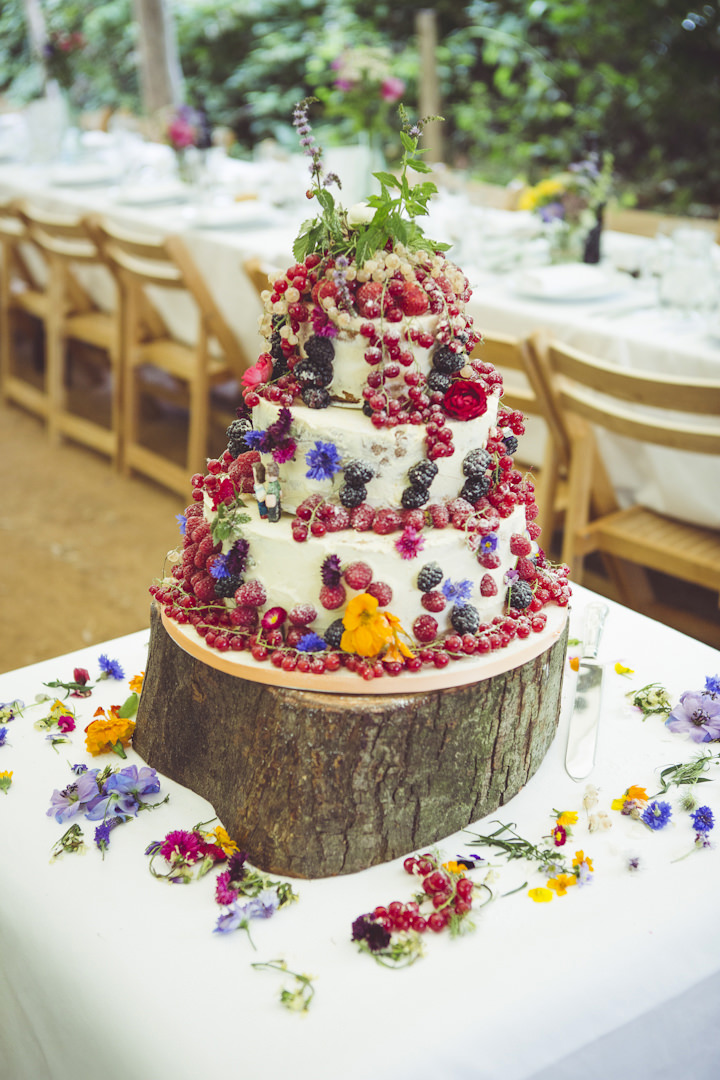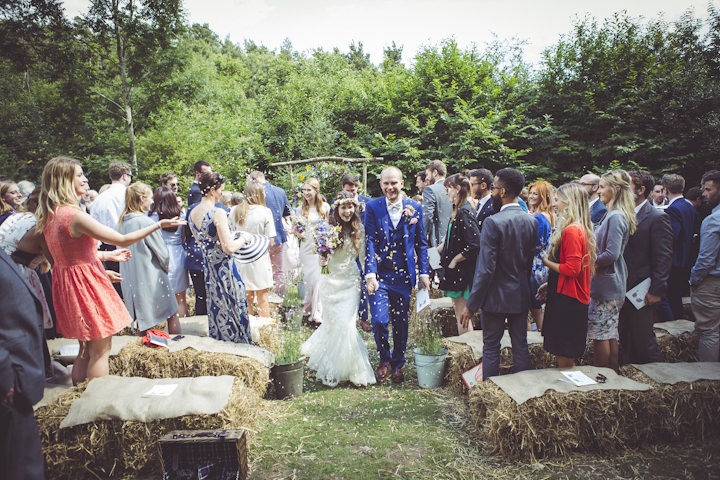 How they met
We met when we were both 19 at a nightclub in London however, we reconnected on Facebook four years later.
The Proposal
I had often told Alex how my favourite place in the world is a small seaside town in Cornwall called Fowey. He took me there as a surprise and proposed to me on a walk overlooking an old ruin and the sea.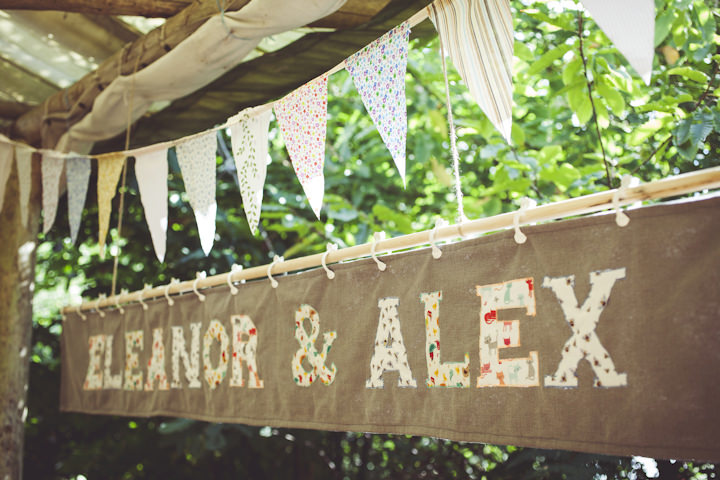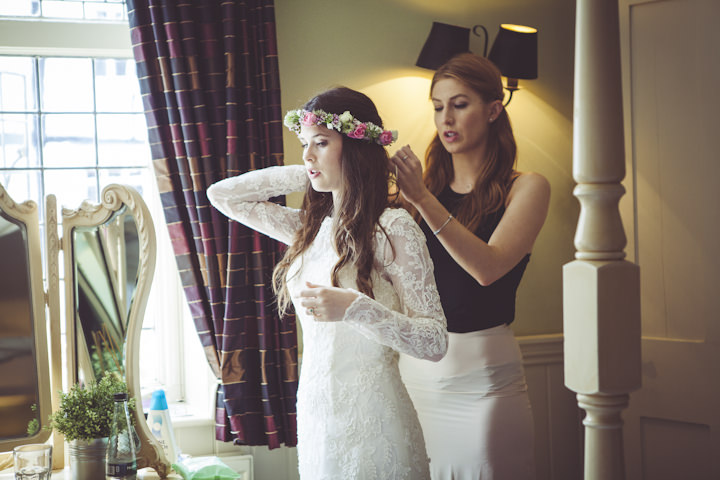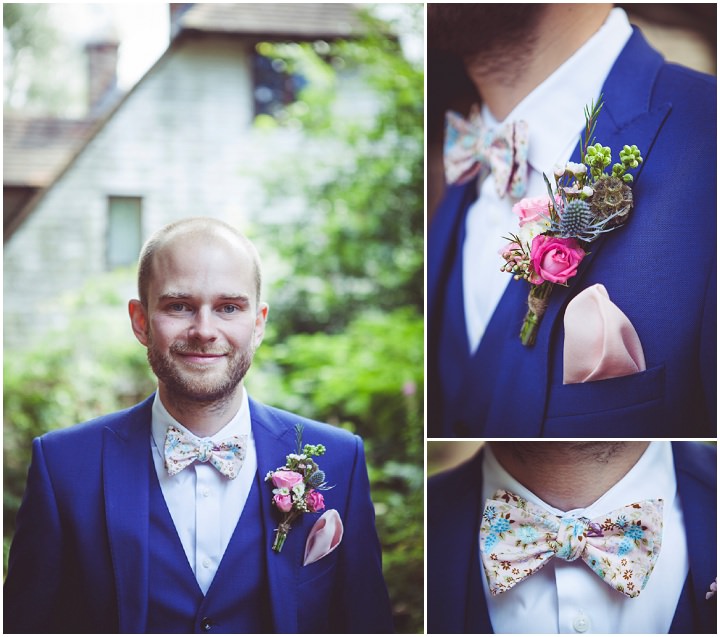 How did you allocate your budget
We didn't want out wedding to be a show of wealth but instead we wanted to spend on things to emphasise the beautiful woodland surroundings. We knew we wanted to spend our money wisely and knew our priorities were a wonderful photographer to capture the day, a band that would get everyone dancing and wild flowers to compliment the environment.
How did you choose your photographer
Alex and I spent a lot of time searching for a photographer who didn't do the typical wedding stuffy photos. We wanted someone to perfectly catch the non-posing intimate moments, the guest's laughter and the beautiful environment. As soon as we saw Michael's website we knew we had to have him, his style was perfect and thank goodness he was available!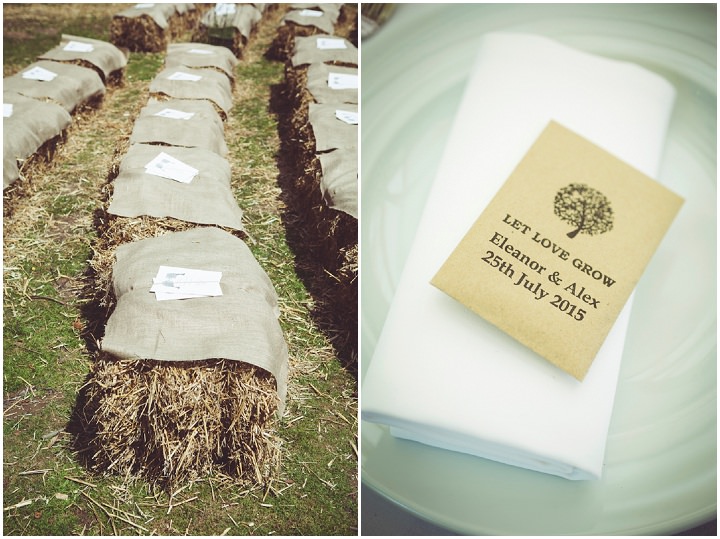 The Dress
My dress was Justin Alexander and my shoes were made by elegant steps.
The Suit and Bridesmaids
The suit was FCUK and the bridesmaid's dresses were ASOS.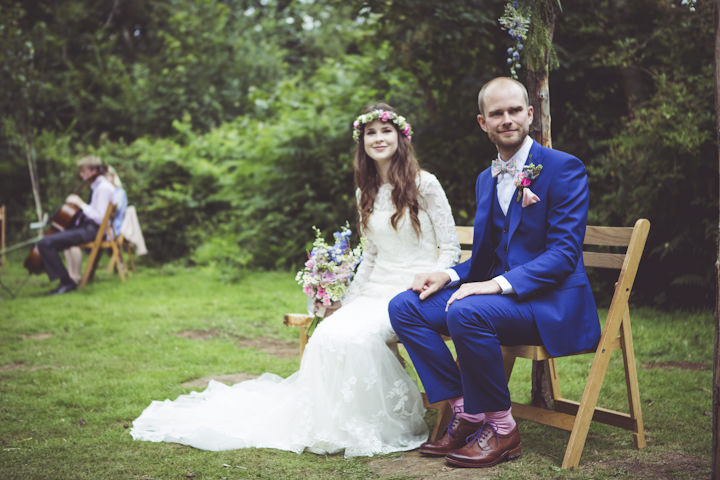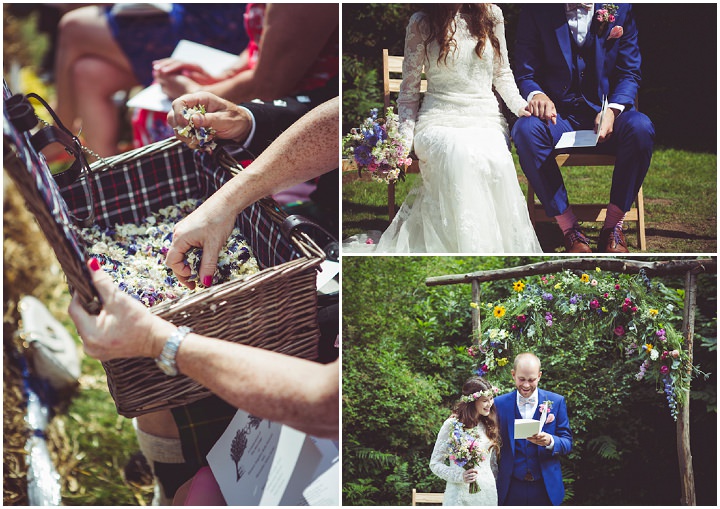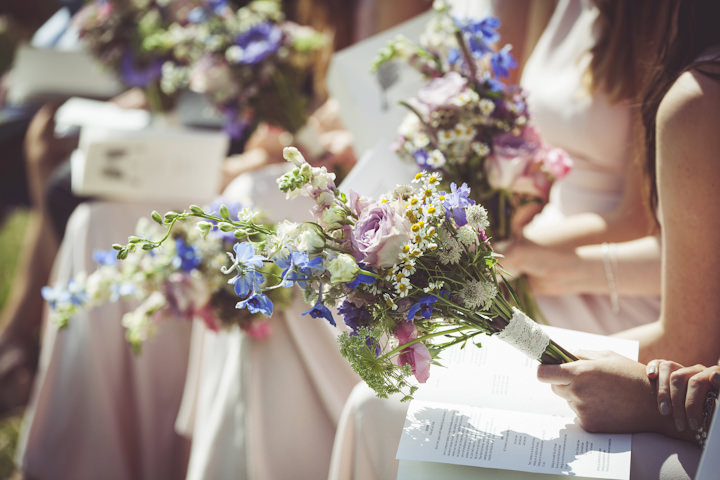 Theme or Colour Scheme
Our theme was wild flowers which would create a bohemian feel.
Flowers
Wild flowers by Paula Lee- Wild at heart.
Decoration
Over the course of the year building up to the wedding we collected quirky decorations such as lanterns, mirrors and material that we used to decorate the woodland. Alex's mum made us beautiful bunting from material she had saved through the years. Alex handcrafted our ring boxes out of a tree from the woodland and his sisters Nina and Lara went to work designing the peg seating plan with laser cut names.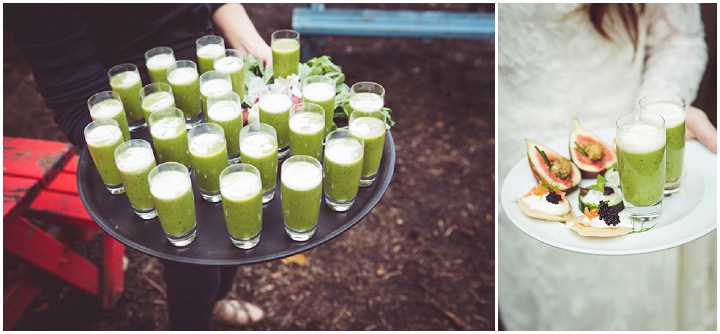 Food
Rachel who runs a small Café in the woodland took on the mammoth task of feeding the guests, she did an absolutely cracking job with the most amazing plate of canapés we have ever seen.
The meat eaters had a hog roast and the vegetarians had a halloumi and red pepper stack. There were bowls of salad and bread that got passed along the long trestle tables. There were two trestle tables parallel to one another, 60 on each. For pudding it was lemon posset followed by cheese and crackers.
Wedding Cake
The wedding cake was made by a family friend, we loved the look of the 'naked' wedding cake and had icing moulds of things that Alex and I love such as our cat Frank and our bee hive.
Entertainment
We had a wonderful jazz band called Lindy Pop that we found through Facebook. They were a young jazz band from Leeds who covered pop songs, such as Gorrilaz, Eminem and Adele. They travelled all the way down to play just for our wedding and not only did they blow the crowd away they were all really lovely people!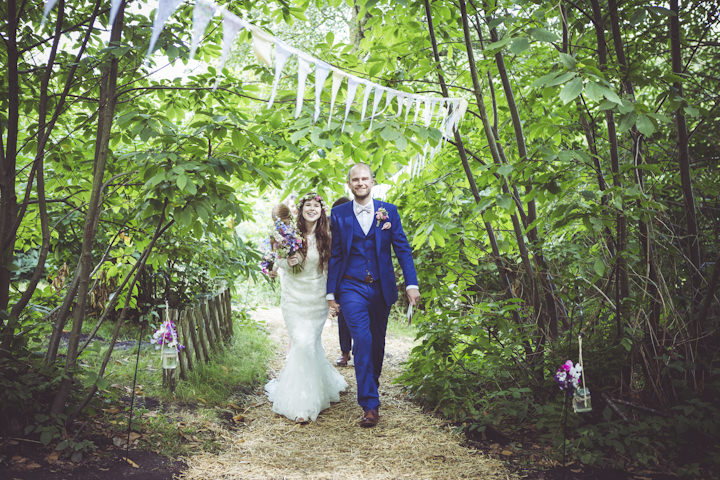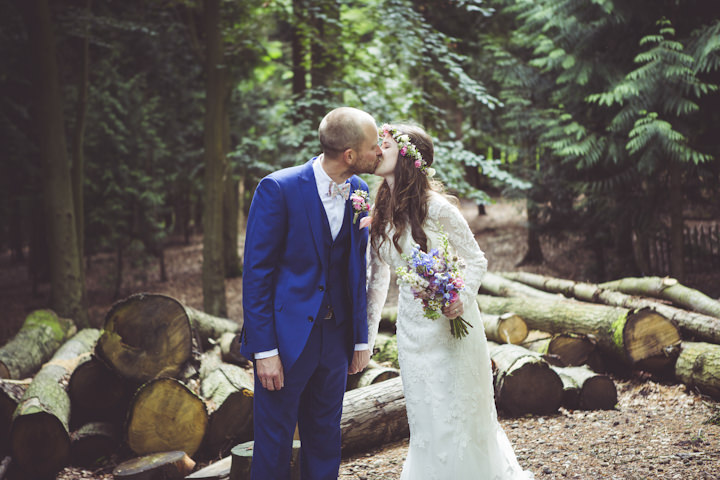 The Stationery
We supplied it ourselves, all sourced either online, from shops or antique fairs.
Personal or Handmade Touches
The entire day was one big personal touch. We grew vast amounts of flowers in our allotment which lined the route to the ceremony. Handmade bunting from Alex's mother, an amazing peg seating plan by Alex's sisters. Handmade ring boxes by Alex with laser cut detail along with matching place-name holders, home-grown dried petal confetti. Order of ceremony and invitation artwork by Eleanor's brother, and to top it all off a string quartet playing versions of the most important songs to us.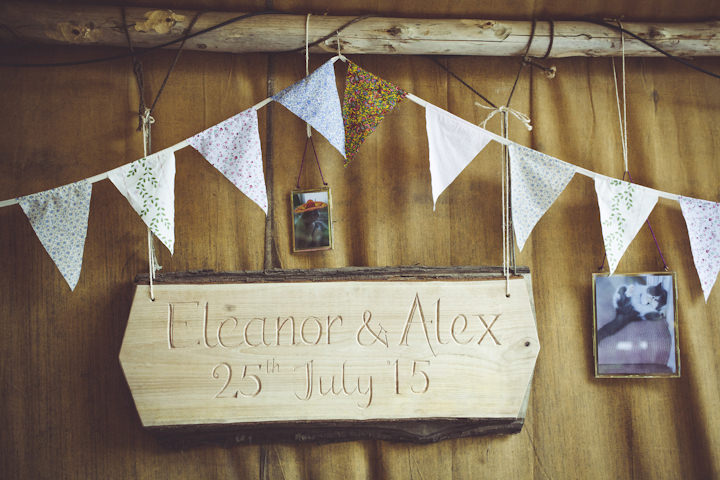 Special Moments
From waking up to clear blue skies to hearing stories of guests sleeping under trees in the woodland, the whole day was totally unforgettable. To see people's faces light up on arrival made all of the hard work and attention to detail worth while.
Advice to other couples
We took a huge gamble with the weather, it totally hammered it down the day before and the day after. We didn't have a back up plan if it rained on the big day which could have been disastrous, have a plan B if the heavens were to open. Enjoy yourself, don't stress and take in the moments because before you know it the whole day will over with and you'll be laying in the sun on your honeymoon with a hazy memory of the wacky family dance moves.
Biggest surprise
When something you have envisioned for so long finally comes together and is better than you could have ever imagined, it really takes your breath away.
Supplier Shout Outs
Venue – www.wildernesswood.org/news
Catering – www.wildernesswood.org/news
Photographer – www.mybeautifulbride.co.uk
Flowers – [email protected]
Band – www.soundcloud.com/lindy-pop
Dress – www.justinalexanderbridal.com
Handmade bow ties – Dina Malkova (etsy)
Flooring – www.adastramarquees.co.uk
For more information on Michael's work please go to:
www.mybeautifulbride.co.uk / www.mybeautifulbride.co.uk/blog-overview / [email protected] / 07976216050 / FACEBOOK / @MBeautifulBride / I: mybeautifulbridephotos
'Michael is the creative force behind My Beautiful Bride. With a proven track record as an editorial photographer in publishing and the media, my professional experience has taught me all about visual storytelling, creative ideas and capturing the moment. Although based in London I photograph weddings all across the country. My approach is professional and fun, engaging with my subjects and always seeking a fresh perspective. I love to work with creative couples who like putting their own spin on their day and am inspired by unusual venues and wonderful settings whether in the middle of a forest or inside an old music hall.'