Directory
Search for photographers
Search for wedding suppliers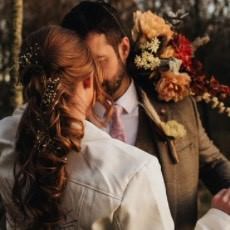 Overview
Julie Clarke Photography specializes in a natural, warm, and authentic photography style. Based in Cambridgeshire & Suffolk. She will capture the memories of your day in a way that will bring a smile to your face and make your heart swell with love when you look at your photos.
Profile
I have been a wedding photographer for over 10 years, starting as a second shooter for my dad's wedding
photography company in high school. It's been a passion of mine ever since. I truly love capturing the
authentic moments and laughter on your biggest and most beautiful days!
I have just moved to the Cambridgeshire/Suffolk UK area- from North Carolina, USA (with my husband
who is British and our sweet little toddler!) and with this big move I've decided to go full time with
photography so that I can finally have my dream job. Capturing beautiful moments for people. One of our
big reasons for moving is to travel, so I'll happily explore anywhere that your wedding might take place!
With years of experience and a helpful personality, you'll feel so at ease on your wedding day. I'm always
happy to help in any way I can. If you're freaking out about things going to plan, I'll make sure you know
everything will be perfect and what matters most is that this day is about your love for your partner.
If you feel like you're the type of person who "isn't good at taking pictures" I've got you, I do my best to
make it fun and carefree, and I know you'll have the best time while I'm capturing those moments for
you!