Todays wedding is a real beauty! A rustic outdoor wedding, with a barn reception which is just brimming with gorgeous colours, great decoration and a very happy couple. Laura and Jay wanted to create as much of an outdoors wedding as they could, so they held a beautiful outdoor ceremony and then brought the outdoors indoors for the stunning barn reception. With Wellington boots filled with flowers, moss letters and hay bales as sofas this wedding is full of rustic details that I just love and I'm sure you will to! Big thanks to Anja Poehlmann for the fab images.
'The most exciting and amazing day of our lives so far sharing love, joy, memories, food and lots of drink with our nearest and dearest!'


Laura and Jay were married on 16th August 2014 at Dewsall Court, Callow in Hereford. 'Jay and I are both outdoor people therefore wanted our wedding as outside as possible! Jay being a very keen mountain biker spends a lot of time in Wales and loved the views of the fields and mountains that the venue provided. We could fit most of our close family and friends we wanted to enjoy the whole weekend with and the grounds are beautiful. We had 64 guests to the wedding and it took 9 months to plan'
How they met
We met through Jays' brother at his BBQ and have been together just over 10 1/2 years
The proposal
As mentioned before Jay and I enjoy outdoor activities and Jay booked us a weekend in Betws – y – Coed to climb Mount Snowdon. So off we set and climbed Mount Snowdon, reaching the top and having our picture taken etc and after a quick drink a very silent Jay (who usually doesn't stop talking) started walking back down Snowdon. Whilst on our way back down and I was trying to make conversation but receiving yes/no questions, Jay decides he wants to climb a huge hill to "appreciate the views" at which point I thought, rolling my eyes, you can go and climb that hill by yourself and admire the views (in bluer language) because we're meant to be walking down now not back up something. So Jay practically ran up this hill and when I got to the top he was down on one knee in, unbeknown to him, sheeps poo.
How did you allocate your budget?
We were lucky enough to find a venue that was in our price range and we had some money left over after paying out for that. Where we were getting married in such a peak wedding time and had 9 months to plan I had to get to work quick and contact as many people as possible that would play a big role in the wedding e.g flowers, cake, photographer etc therefore I got all their quotes together booked them, simply added them up with extra on top and saved as we went along putting a certain amount away each week and any left over that we needed.
Why did you choose your photographer
We got Anja's details through a photographer who was unable to do our wedding and as soon as we met her we instantly liked her. She came to visit us and have a pre-wedding shoot and she answered all our questions but most of all wanted to get to know myself and Jay and how we were as a couple. She got back to us whenever we needed to know anything, always kept us informed of everything, She was absolutely fantastic on the day and so glad we were given her details.
The Dress
My dress was by Madeline Isaac – James, Shoes by Steve Madden and my accessories were Necklace: Tiffany's, Pearl Bracelet Thomas Sabo, Silver bangle: Given to me by Jays mum.
The Suit and bridesmaids
The suit was from Saville Row and bridesmaids dresses were from Coast.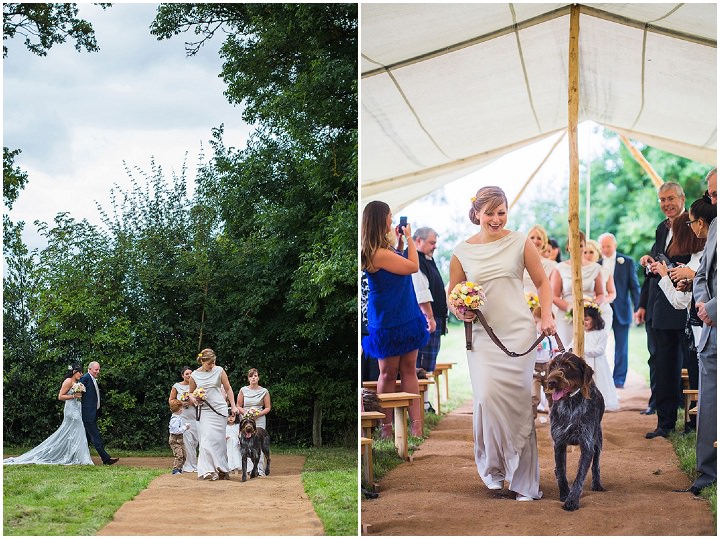 The Theme and Colour Scheme
All I knew I wanted was I wanted the wedding to reflect both myself and Jay's personalities and how we are as a couple, relaxed and chilled out, love the outdoors but still wanted a small traditional touch to the wedding. Therefore I had no colour scheme just bringing the outdoors/indoors and winging it a little bit!
Flowers
I had closed bud roses for my bouquets (pastel colours) and for the barn we had a complete mixture of colours and flowers as I didn't want to stick to one colour and had so many different flowers.
Decoration
Our decorations was very outdoor we had bunting, Wellington boots filled with flowers as center pieces, lanterns, moss letters, tea lanterns, hay bales as sofas.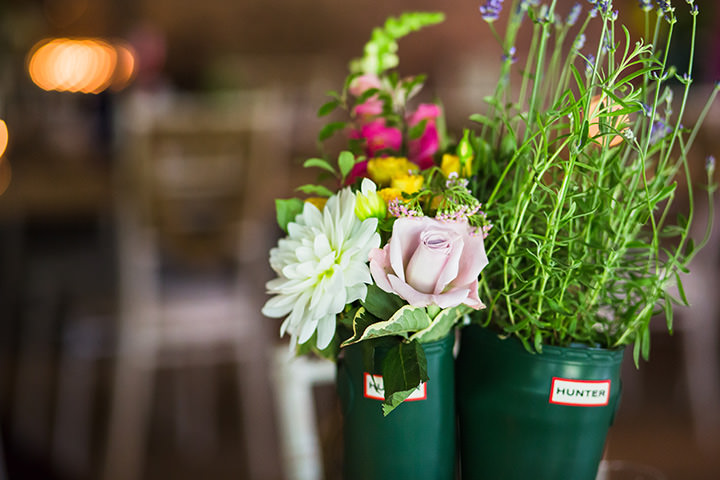 Food and wedding cake
Jay and I wanted something different so didn't have the traditional 3 course on a plate dinner. We had Sharing platers of Antipasti and mixed breads to start, Spit roasted chicken in garlic and thyme with vegetables, salad, potatoes, gravy or salsa verde and our wedding cake as the dessert with bowls of fresh strawberries and cream. A 4 tier Victoria sponge cake, 2 tiers filled with lemon curd and vanilla buttercream and the other two filled with raspberry jam and vanilla buttercream decorated with berries, candied lemon slices, fresh lavender and rosemary sprigs.
Entertainment
We had a band as entertainment.
Buy or DIY  your Stationary
We bought our stationery
Handmade or personal touches
We decided not to use the venue or a company to decorate the venue and everything that was decorated at the venue except for the flowers we did ourselves. We provided everything for the florist to put the flowers in e.g our wellingtons, crates for lavender, wooden boxes for flowers, as I had a vision and we literally just used the venues tables, chairs, cutlery and china and glassware. Once I had explained to my mum exactly what I wanted we literally visited garden centers and looked on the internet to create my vision of what I wanted. Vintage but still outdoors, therefore shabby chic also came into mind and Wilkinsons provided a lot of our decoration that we wanted. It was basically just If I see something I thought would fit in with what I was going for I would think of where it could go and buy what I needed, very off the cuff in some ways.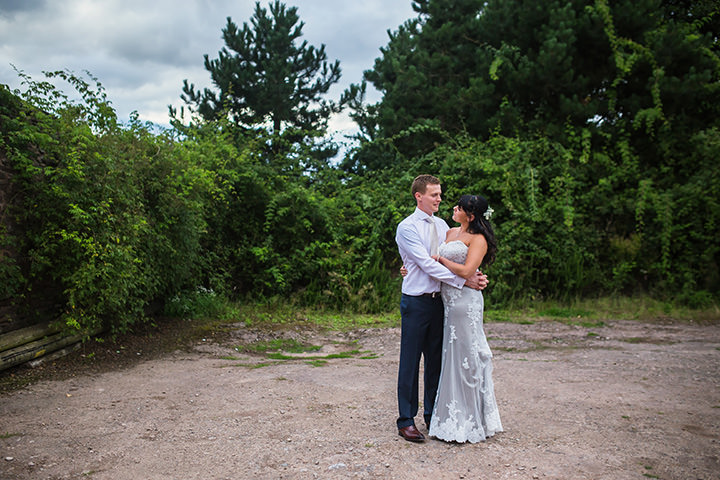 Any special moments or highlights of the day
My best moment of the day along with getting married was having our dog Ted walk down the aisle with me as he goes everywhere with us and I did it as a complete surprise for Jay. Another which is a longstanding joke is a couple of close friends of ours getting lost on the way to the venue who were also taking my nan and granddad and never made it to the ceremony. A lot of alcohol related ones in which also highlighted some very bad dance moves!
Any surprises on the day
There wasn't any surprises on the day as I knew exactly what was going on as I had planned the whole thing myself to the very last detail.
Advice for other couples
Try and create personal touches that reflect both yourself and your fiancée as a couple and create a vision of what you want rather than a theme, it doesn't always have to match to look like a wedding. Also you as the bride & groom should make the decisions and nobody else's opinion matters, unless you ask for it of course!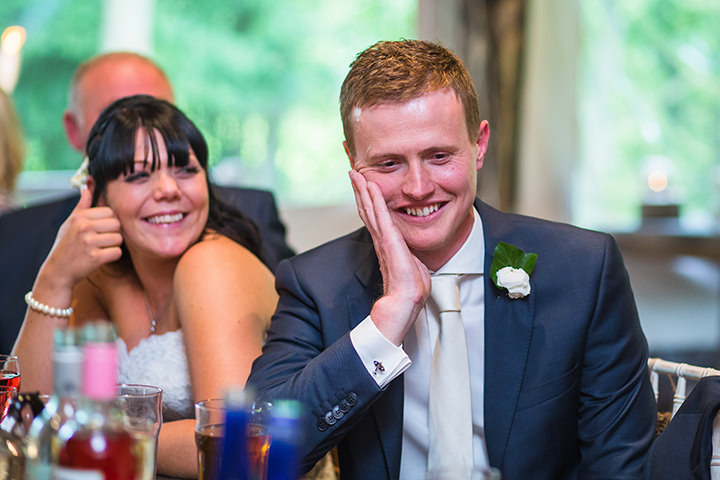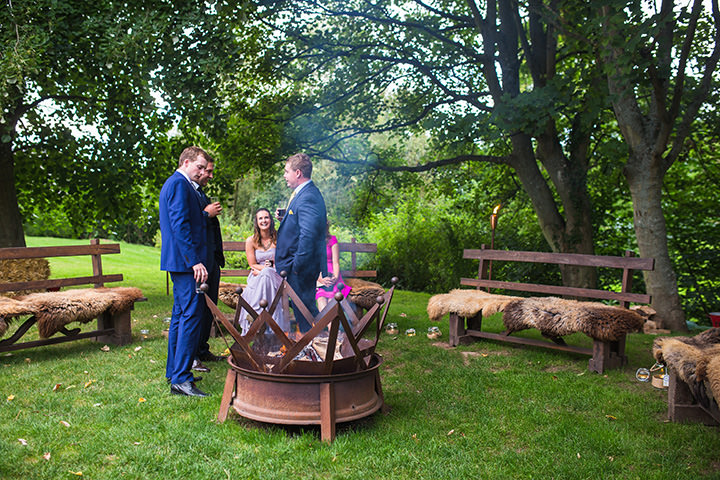 Supplier Shout Outs
Photographer – Anja Poehlmann Photography
Wedding Cake – Alice at Bella Torta
Makeup & Hair – Jennifer Gilling
Flowers – Love Lily
For more information on Anja's work
www.anjapoehlmann.com
www.anjapoehlmann.com/blog
[email protected]
www.facebook.com/anjapphotography
@anjapepunkt
Google+
07873501955
My name is Anja, I'm a Portrait and Wedding photographer based in Brighton, East Sussex. I'm trying to stick to a documentary approach throughout all my photography sessions and just witness and capture whatever happens around me. My style is fun, creative and real which is what my clients seem to love about my work. I love pretty things and fine details but most importantly I absolutely adore the connection between people and the emotions between families, friends and people in love.