Happy Saturday everyone and welcome to a new Saturday feature. For the past couple of months there has been no blog post on a Saturday but as from today we are back to our normal weekend scheduling! Boho Pins is no more I'm afraid.  It will be returning in a different format with a new feature in a few weeks. So, each Saturday I will be sharing with you a pre wedding/engagement shoot. I get sent so many amazing pre wedding shoots each week but they get lost within the real weddings, so Saturdays are now the day to see them up on the Blog.
I am starting off with this absolutely gorgeous shoot from Emotional Wedding Photography. Danielle and Michael's Engagement shoot was held on 31st August 2014 in Rome, Italy
A romantic E-Shoot held in Rome. Italy
How they met
We met through a mutual friend. A friend Danielle went to College with and Michael went to High School with. We have been together for 3 years and got engaged in June of 2014.
The proposal
I thought it was going to be a typical Friday night relaxing on the couch. I came home from work and found a note on the door that said to meet Mike up on the rooftop with our dog. I went up to the rooftop and saw a bunch of flower. When I turned around Mike was standing there and got down on one knee to propose. We then went out to dinner at our favorite restaurant and then to the comedy show.
Tell me one the thing you love most about each other
Danielle: I love his ambition and drive. I've never met someone so motivated — it's a very attractive quality!
Mike: I love her pretty smile and good sense of humor.
Your Future wedding
September 6, 2015 (Sunday of Labor Day) at Sugarland Barn in Arena, Wisconsin USA. The theme is blush pink with champagne accents. We are looking  forward to our vows and the celebration afterwards!! And of course the honeymoon.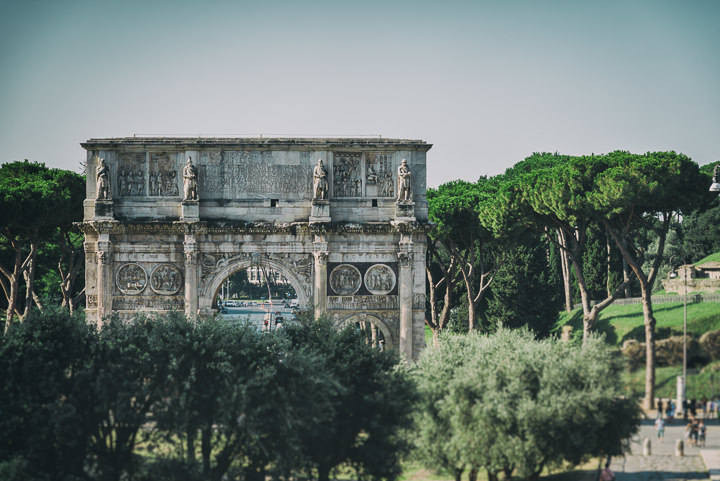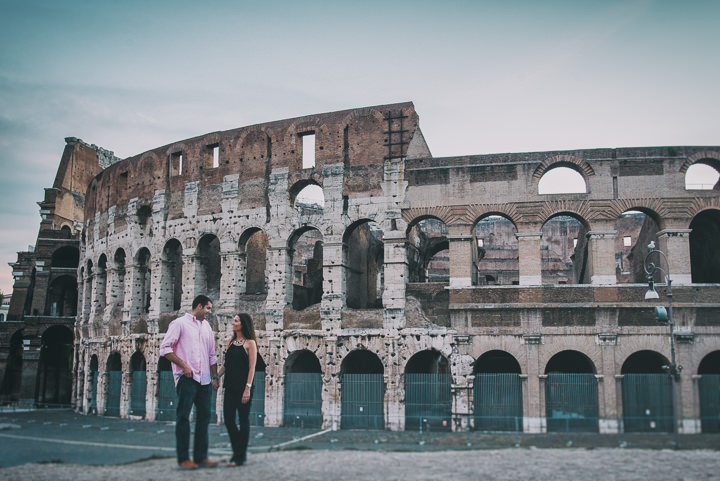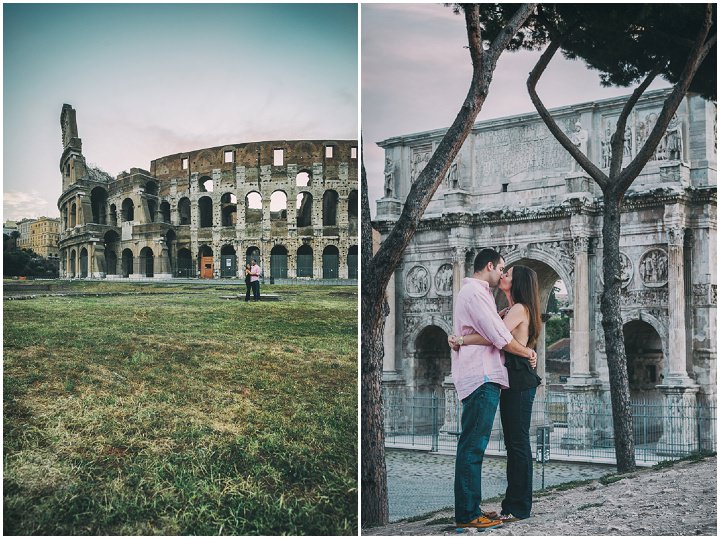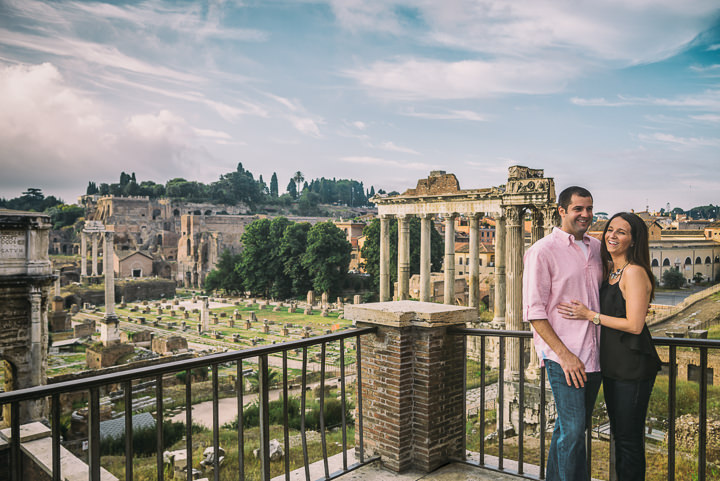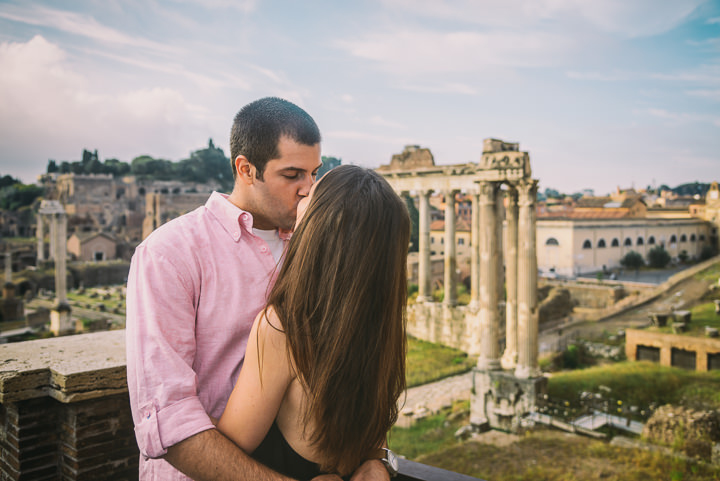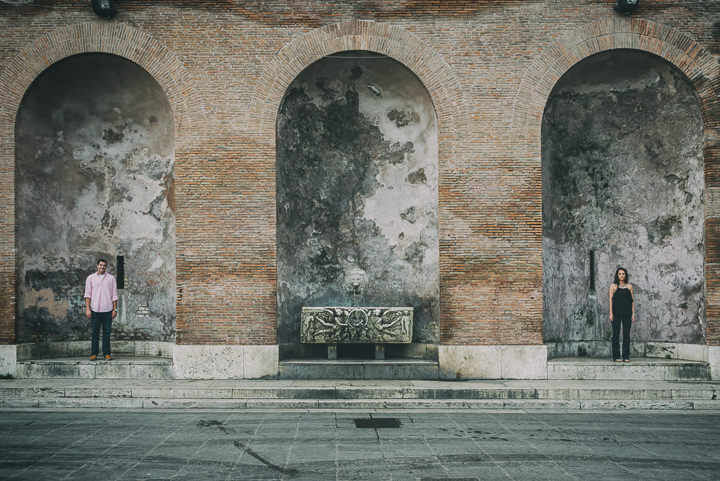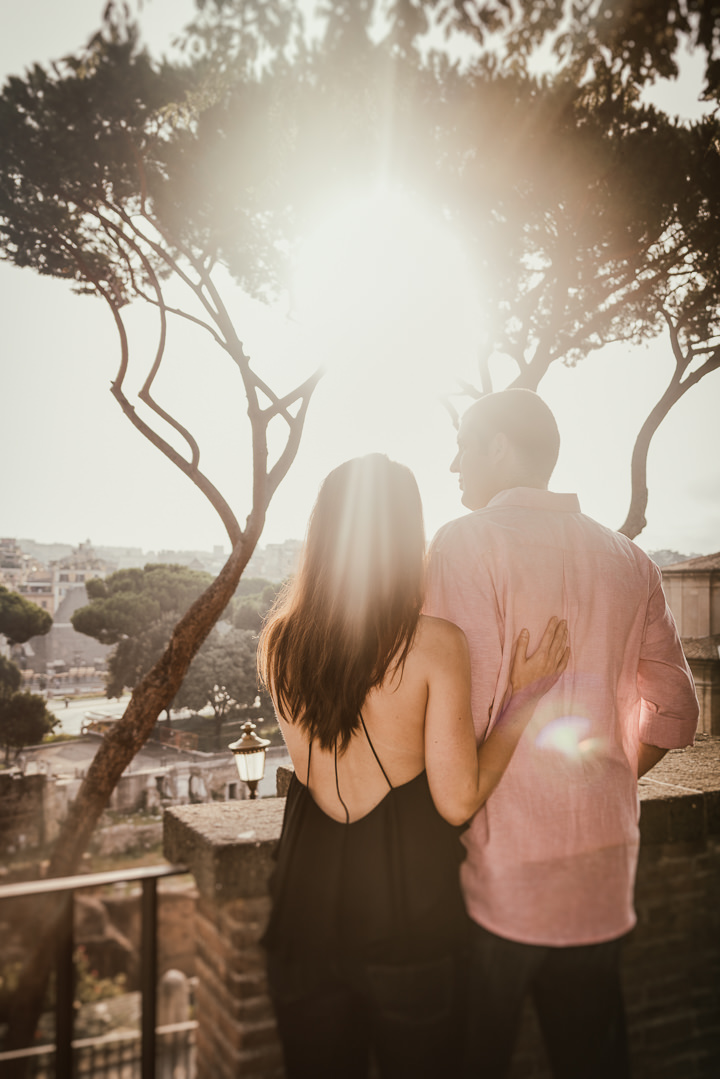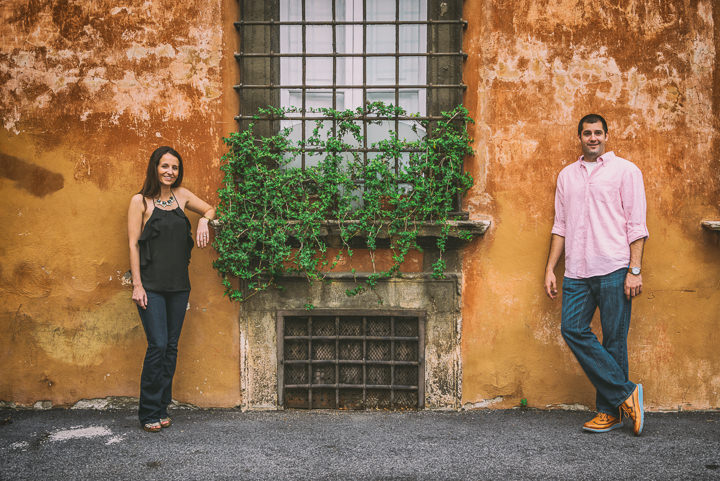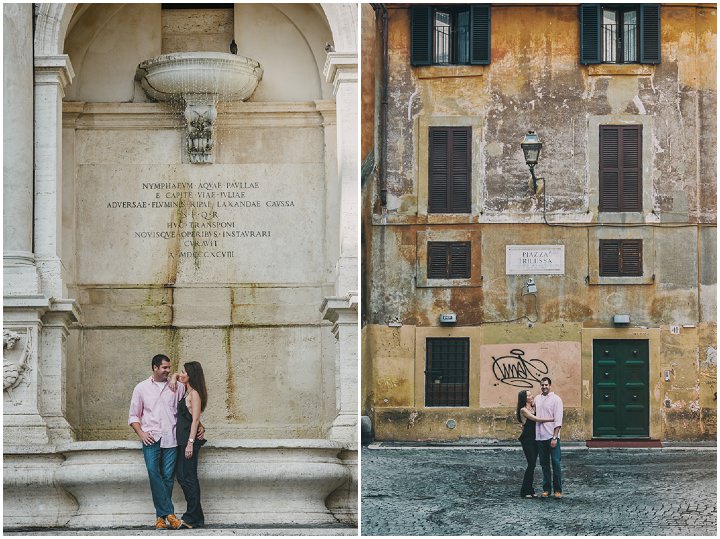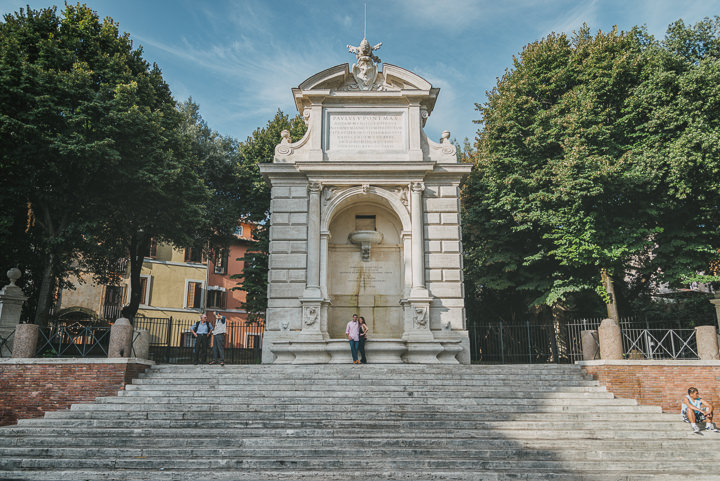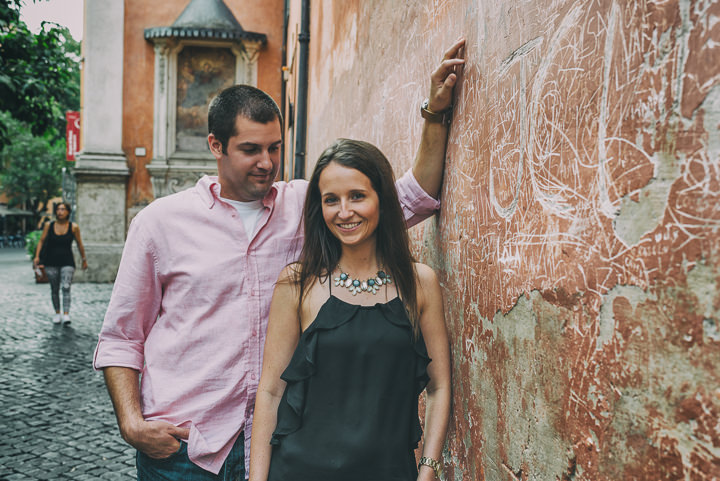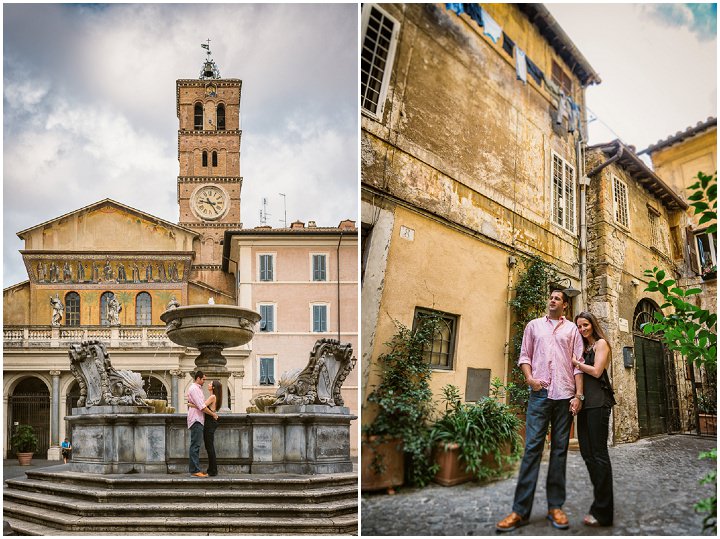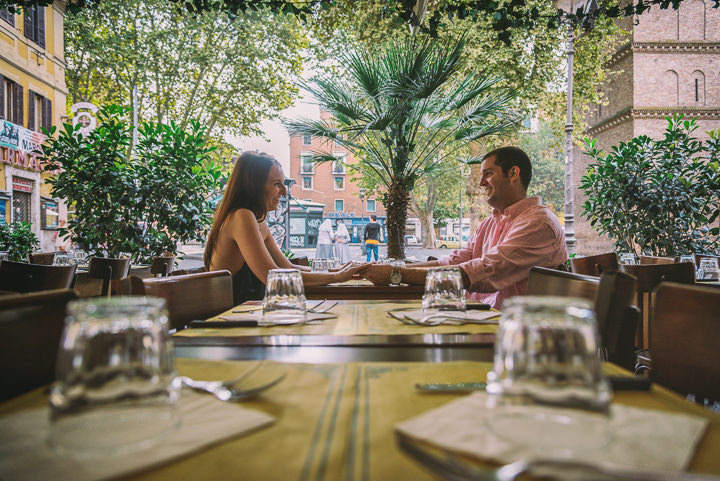 For more information on Alessandro and  Tiziana work got to
www.emotionalwedding.com
[email protected]
FACEBOOK
PINTEREST
+39 348 9931870
Capture the emotions without compromise; this is our philosophy. We offer a unique and creative approach through our services, realize an accurate collection of fine art images that reveal your story; a set of emotional pictures, accurate portraiture and search for details. Based in Rome, Italy, we will gladly travel to your dream location to shoot your wedding celebration and to capture the love that surround you on your wedding day.
We were very glad to know Danielle and Mike, a very sweet American couple who contacted us because they wanted a photo session while on vacation in Rome to celebrate their engagement. So we decided to take pictures at sunrise in classics places, such as the Colosseum, and in the most romantic ones, such as the alleys of Trastevere, to make everything unique and unforgettable.