This afternoon I have another fab photographer to introduce you to, Kelly from Kelly J Photography (Yes it is all about the Kelly's at the moment!) Kelly is originally from the North West but now lives in Somerset and brings with her a natural, laid back, unobtrusive style which is filled with personality. Kelly has been taking photos since she was 8 years old and set her wedding photography business up 3 years a go. She is full of fun, and loves quirky couples who are down to earth, lovely people!
'Welsh girl living in the South West of England. Obsessed with Birds and anything light blue or teal. My dream pet would be an Octopus and I would love to live off the land surrounded by mountains, pine trees and pretty stars. My favourite band is Lynyrd Skynyrd, I love zombies, and crispy M&M's are the absolute best!' 
'I'm all about taking honest natural pictures with some heart and laughter put into the mix; Capturing peoples little quirks. I love down to earth, alternative, fun couples and getting to know each of their stories. Every wedding is treated differently so that the images reflect a couples personality completely.'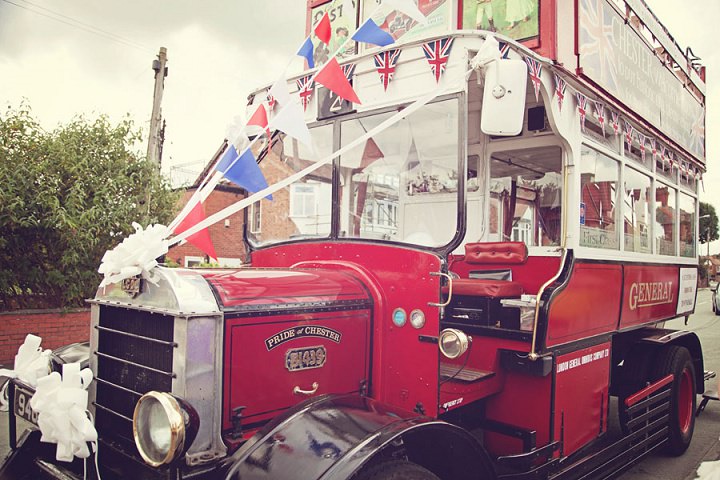 How long have you been taking photos for?
I've been pressing shutters and spending pocket money on prints since I was 8 years old. Although when I was 8 I mostly took pictures of mugs and my barbies bad haircuts. It wasn't until I was 10 that I kicked it up a notch.
When did you start your photography business and what made you start
I started my wedding photography business about 3 years ago, after dabbling in fine art & fashion photography. I always knew that I wanted to be a photographer for a living and when I stumbled into weddings, I fell head over heels with them.
I loved the feeling of documenting something real, something that would be treasured and appreciated for years.
Where are you based?
I'm based in Somerset. I still shoot a lot of weddings up in the North Wales/Chester area though as that's where I'm originally from.
How far will you travel for a wedding?
Anywhere in the world! I love to travel. I will even go to space, if you're a cool looking alien couple with a wicked sense of style!
How would you describe your style?
Natural, Laid back, Unobtrusive, Filled with personality.
What is your favorite bit of technical kit?
I love the soft, beautiful look that prime lenses produce.
What makes you different to your competitors?
I will document your day as it happens, injected with all the quirks of your personality… no matter how nuts it is! I was once described as a "photography ninja" as nobody knew I was there, I was super proud of that!
What do you enjoy most about your job?
Meeting amazing people. Every wedding that I photograph I feel like part of the family for a day, and often I still feel that way afterwards. I have made some brilliant friends through my job.
What sort of couple do you think you attract?
Couples that love something a bit different. Crafty couples. Couples who are a bit bonkers and don't give a damn! Just down to earth, lovely people!
What would be your ideal wedding to work on?
A wedding at an aquarium! In a big American City with twinkly lights. A cowboy themed wedding or a F.R.I.E.N.D's themed wedding. I have lots on my bucket list, which I also offer a discount on to any couple who can help me tick them off!
What in your opinion makes the perfect photo?
Any photograph that makes you feel something, that moves you, makes you laugh, makes you cry, makes you nostalgic. Any photograph like that is perfect.
What is your favorite photo that you have taken?
My favourite picture I've ever taken actually isn't a wedding photo, it's a creepy clown holding balloons with smoke behind him.. but I won't show you that one, don't worry.
My most current favourite wedding photo I have taken however, (because I always have a new favourite) is one that I took of a bride and groom before we went off to take their portraits, the bride lifted up the grooms kilt and her expression is priceless. It's typical of my style and the kind of couples I love to photograph.
What advice would you give couples when choosing their wedding photographer?
Choose someone you are extremely comfortable with, someone who gets your personality, and you could easily see being the kind of person you'd be  friends with. I've captured some of my favourite photographs at weddings when I've had a great connection with the couple, and their family. It makes the images more honest and true to the people in them.
Can you give me some information on your pricing structure?
£1650 will get you full day coverage, from bridal preps to everyone shaking their stuff on the dancefloor, as well as the high res digitals on a personalised USB & a beautiful album. Smaller packages and bespoke options are also available.
What is your ideal way to spend a day off?
In my PJ's watching documentaries or a really good boxset. Cooking something new. Or taking my camera somewhere I've never been before.
If you weren't running your business, what would you be doing?
I have no idea. Photography has been the biggest part of my life for as long as I can remember. Maybe baking cakes, I like cake.
For more information on Kelly's work go to
www.kellyjphotography.co.uk
www.kellyjphotography.co.uk/blog/
www.facebook.com/kellyjphotography
www.twitter.com/keljphotography
[email protected]