Happy Friday afternoon everyone! and how are you all? This afternoon I have another instalment of Diary of a Boho Bride for you and today it's the turn of Emily and Jonny. Last time Emily talked to us about her experience of wedding dress shopping. Today it is all about the Save the Dates and the fact that it is now 1 year till they get married. Emily's stationery sounds lovely as does the whole theme to theme of the wedding, I can't wait to see the finished result!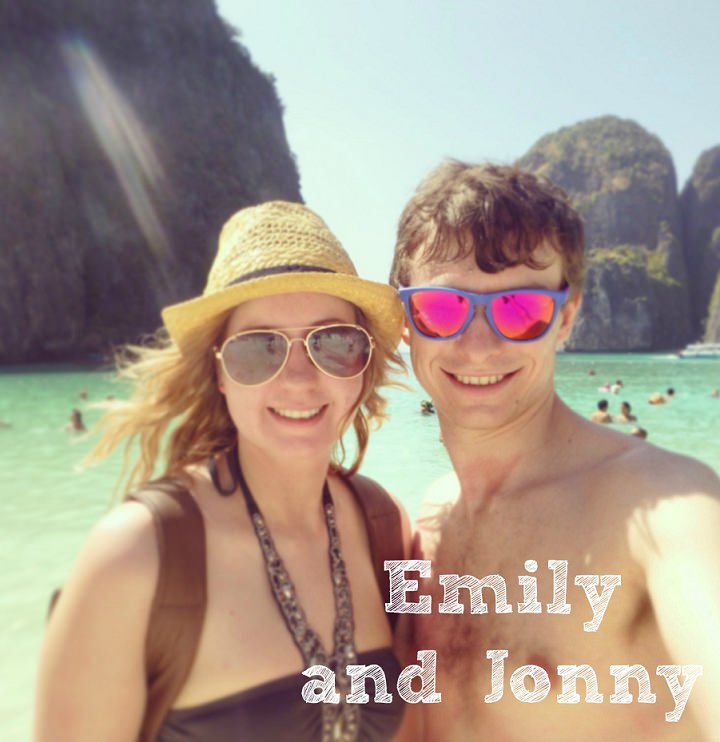 I'll pass you over to Emily………
This month we have been focused on our save the dates and our "minus 1 year" Wedding Anniversary. I'm writing this post on the 12th September, exactly one year until our wedding day. The thought of this is so exciting. My family and friends have been bombarded with texts of excitement and giddiness already and it isn't even 9am!
This time next year, I wonder what I'll be doing and what I'll be thinking. Will I be stressed, calm or tipsy? I really don't know, but the more organized I can be in the next 12 months, the better.
12 months of counting down the days.
12 months of organisation and preparation; stacking magazines and mood boards galore.
12 months of wedding talk.
12 months to get the desired wedding figure (unfortunately this cannot be pre-booked or bought)
12 months of wedding dreams and nightmares; I had one the other night in which none of the chairs matched and the flower girls had no petals to throw down the aisle. Ok, the nightmares aren't so dramatic at the minute; let's hope they stay like that! Please share your wedding dreams and nightmares; I think they make good reading!
Bring on the next 12 months! It's going to be great. This time next year, we'll be married.
I thought 12 months until the big day is a good time to get our save the dates made and sent out to our guests. I think the save the dates are an important piece of the wedding jigsaw. It is the first glimpse of your wedding day that you share with your guests. It's a subtle hint to the style and feel of the wedding without giving too much away. For me it was the initial opportunity to creating a 'brand' for the wedding and for Jonny and I as a couple. This might sound strange to refer to creating a brand for your wedding, however I feel it is the best way to describe it. The wedding day and run up to it is an overall package and experience that should tie together seamlessly in style and theme.
I think you should create a brand that reflects your wedding style, both of you as a couple and your personalities. My advice would be not to rush in to a design and to think about the bigger picture. Research and gather images you like, even if it isn't wedding related. Find out the best way to achieve the finished product and always ask for a mock up and finished sample.
With this in mind we wanted to make our save the dates from timber. I love timber as a material; it's warm, natural, sustainable and full of character. It also matches our Barn wedding venue perfectly. So we had the material, just needed to figure out how to get the information on it!
I found a few useful websites showing how to transfer ink to timber. I tried a few methods but none were very successful. So I turned to my friend Holly. Holly owns a laser cutting business based in Yorkshire called Willobespoke. I sent her through my initial design and a few images to show the effect that I wanted to create, and she gave advice and produced a few prototypes for me to show different timbers and finishes. It was great to have a few options to see what worked and what didn't. We tweaked our design slightly from this and then asked Holly to go ahead and produce them. There are some pictures of them being laser cut, which is a great, quick and cost-effective method of making them. They smell great too; a smoky scent like a campfire!
I'm going to finish them off with some leather cord and post them out in little brown envelopes after being stamped with our custom-made stamp from Etsy.
I'm looking forward to sending them out to our guests. I'll post you a photo of the final product next time. I don't want to give too much away.
Next month, I'm going to the National Wedding Show in Manchester with my bridesmaids and both mums. I'm hoping it'll be a great girly day out to gather some ideas for further wedding planning.
Let me know if you've had any funny wedding dreams when planning your big day; surely I'm not the only one!
Much Love
Emily & Jonny x