Welcome back to a Diary of a Boho Bride. This week it's the turn of Emily and Jonny again. Last time Emily talked us through the minefield that is shopping for a wedding dress. Today's post touches on part of the wedding that brides and grooms the world over have absolutely no control over…the weather.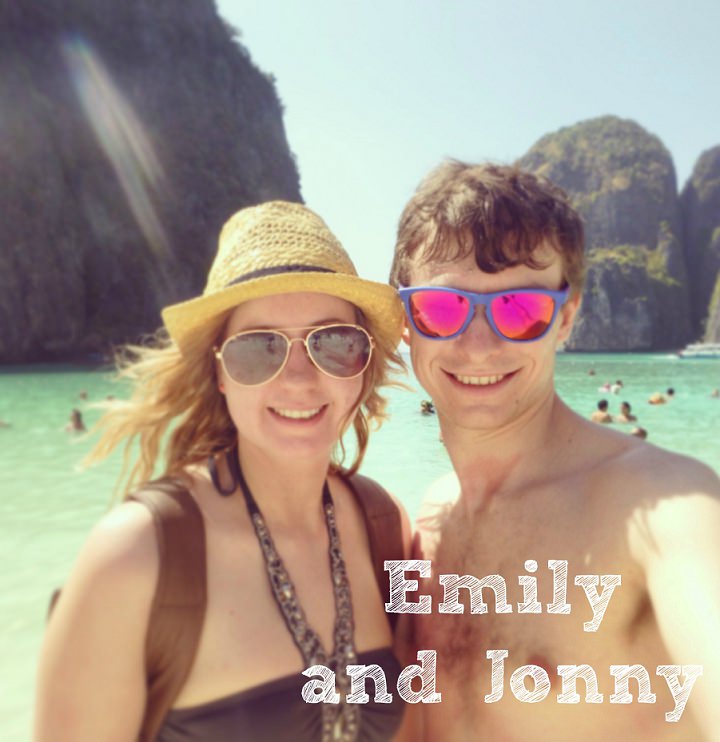 I'll hand you over to Emily…
Hello all! I hope you've all been enjoying the amazing weather in the last month. With a few of the main ingredients sorted for the wedding, it's been a slow but relaxing month.
The first few months of our engagement have been a whirlwind; a pretty exciting and amazing whirlwind that swept me away. However, I have now slowed down with the planning and bookings, as Jonny was getting worried I'd have everything booked by Christmas! Oops. I must admit I do get carried away. It's nice at the minute, enjoying the summer and thinking up ideas but with no huge pressure to confirm things just yet.
I'm writing this post as Jonny is away for a week with friends. I miss him so much and as I look at more and more wedding stuff, I get more and more excited about marrying him. I can't wait to take on the future adventures with Jonny, whatever we do or wherever we go. Sweet, I know.
Anyway, enough of the mushy gushy stuff and back to wedding business…
There have been many weekends over the last month when I've thought about the lucky couples getting married in the perfect sunshine. I think all or at least most of us pray for perfect weather on our wedding day. I am one of them! With the wedding being in September I am going to have a plan B in place. I read somewhere you should have a rainy wedding plan in place which is just as good as plan A to avoid disappointment.
(Photo Source: Image by S6 Photography)
I saw this wedding online; some of you might have seen it over the last few weeks. I've attached the video (by First Sight Videos) which is really moving. (I always well up at wedding videos lately). Check it out. Despite hurricane Bertha causing total havoc on their special day this bride and groom were still smiling and embraced the rain and flooding in the venue. The photos, by S6 Photography, are amazing and the venue is stunning. It was an incredible example of showing what a wedding really means. The flowers, the venue, the weather don't have to be perfect for you to enjoy your day, it's down to the special couple being amongst family and friends and celebrating their love for each other.
Katy and Richard (Stormy wedding day) from First Sight on Vimeo.
Here are some rainy wedding tips I found so far. If you find any more, please share!
– Having a backup plan is a must – As I mentioned, make plan B as good as plan A to avoid disappointment.
– Wellies at the ready – prepare for the unknown; it's not worth getting those cute bridal shoes ruined.
– Umbrellas galore – provide bridal umbrellas for guests and the wedding party, colour coordinate them with the wedding so they'll still look stunning in photos. If someone dares to put up a leopard print one, tell them no way – it's a wedding not a safari. Harsh I know but it's ok to unleash the diva sometimes, isn't it?!
– Towel love – Have a few towels to hand to wipe that bench you really want to have a photo on.
– Ask the venue for advice –they're likely to know every wedding eventuality possible, and how to deal with it.
– Create alternative shots – when visiting the venue with your photographer, plan some shots indoors. Find places with interest and good light.
– Make the most of the dry patches – even if it's not on schedule, be prepared to make the most of when the rain stops to duck out for any outdoor shots.
– Make up not down – have back up makeup and hairspray – no one wants the drowned look on their wedding day. Get the bridesmaids to help you touch up your makeup when required.
– Décor – bring the outside inside. Decorate the interior as if you were still outdoors. Hang things up as if they were on trees, have hay bale seats and even picnic rugs.
– Embrace the English weather – there are some amazing, dramatic rainy wedding photographs. After all, don't all girls love that moment in The Notebook where they kiss in the rain? And don't all guys secretly love that rainy Spiderman kiss? I'm not saying you should hang your groom upside down though!
– Night-time rain – Leave any total drenching shots until evening when you're merry and less bothered about ruining your hair and makeup.
– Don't let the weather ruin your day!
(Photo sources: Top group L-R – All I Want is a Wedding, Phillip Wise Photography, Braedon Photography. Middle group L-R – Sarah Cramer Shields Photography, Kimberly Brooke. Bottom image – Sofia Plana Photography)
As I say, if you think of any more useful tips please leave a comment below.  We're currently waiting for a sample of our save the dates to come through – very exciting. I'll fill you in next time. Enjoy the rest of the summer and good luck to all the couples getting married in the next few weeks – I wish you all the best!
Much Love
Emily xxx