So part 1 of my very self indulgent Birthday Post was New York, for anyone who knows me, you will understand I couldn't have put together this post without including Ibiza……I just LOVE it! The place is so magical. I've been a clubber for over 20 years, so it's only natural that my clubbing took me to Ibiza. But it wasn't until me and Nik decided to get married there and we went over for a few days to look at wedding venues in October 2008, that we both realised that the island was not only a great place to party, but truly beautiful, spiritual and totally breathtaking as well!
After getting married there in June 2009, Ibiza will always hold a very special place in my heart, we had an amazing 2 weeks there, and lived like Kings in our 10 bed Villa.
I wanted to show you some images from Ibiza that may make people think of it differently, yes it is a clubbing island but that is only a very small part of it. The island is full of history, amazing beaches, beautiful people, amazing restaurants, great bars and some stunning scenery! There really is something there for everyone!
I've posted some of my own photos up, but the majority of them are courtesy of my friend Ana Lui who is based in Ibiza and works as wedding and music photographer. Two of my Ibiza couples are using her for their weddings this year, so I'd like to thank her for sharing the photos with me.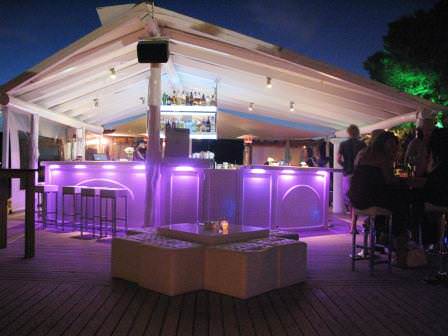 To find out more about Ana's work and photography services go to:
www.analui.com
[email protected]
Ana Lui Photography – FACEBOOK
If you are interested in getting married in Ibiza and need a planner then I can help, go to www.bohoweddingsandevents.com/ibiza