A few weeks ago we introduced you to our lovely new Boho Brides and over the coming weeks you will really get to know them inside and out. This week it's the turn of Emily and Jonny. They are getting married next September at East Riddlesden Hall. Let's meet them properly shall we?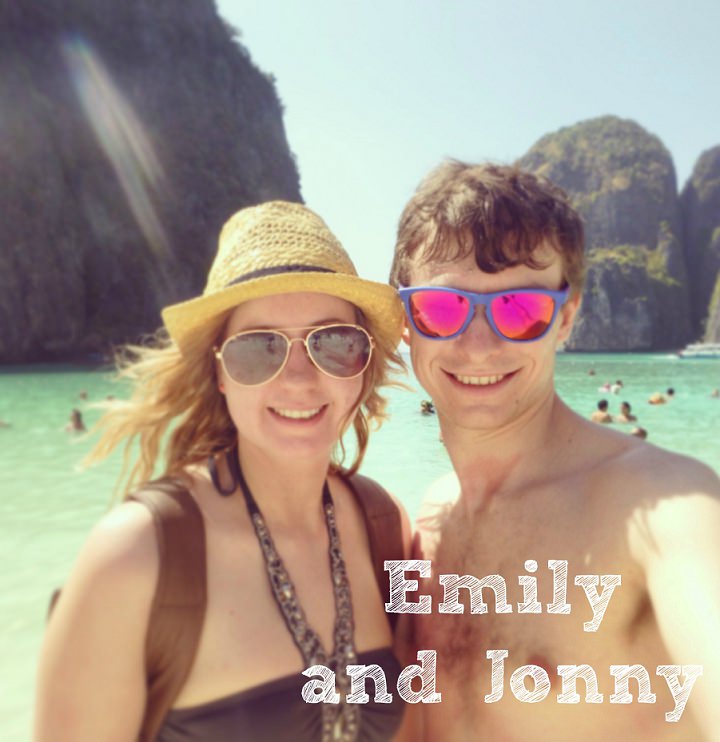 Introducing the Diary of a Boho Bride…
"Well what a couple of months! Hope you are all well and enjoying the sunshine.
In our last post I mentioned about going dress shopping…well, I am relived and excited to say I found 'the one'. Here's the story:
The dress search, I feel has gone full circle, a maze of excitement leading to the one via many others along the way and stopping off for a cuppa in between.
I didn't except to be so fussy about dresses; turns out I'm quite picky. Or as I like to call it 'decisive and know what I like'! I guess the best way to describe the journey is in stages, similar to the Tour de France. (Reference seems appropriate; I'll tell you later on) Here goes:
Stage one – Le Grand Depart: I book marked loads of dresses in magazines and tried them on. None of them suited me and weren't right. Such a shame! But from the first trying on session I knew which shape I wanted, or so I thought.
Stage two – The Mountain Climb: The uphill climb began to search for the dress in that style. This was tough without trying things on – you just have no idea. There are so many different styles out there!
Stage three – The Cobbles: The panic of never finding a dress had kicked in. So silly really when I know I've got loads of time but something was stressing me out. What if I had set off on the wrong route?
Stage four – The Intermediate Sprint: I went to yet another bridal shop and tried on a variety of different shapes again just to be clear. At this point I was sure I had found the one, hadn't I? I was sure I had…
Stage five – Flat Tyre: When I came out of the bridal shop thinking I had found the one, I started to think and think and then doubted it all again and thought actually it was a no.
Stage six – The Home Run: It was the weekend of the Tour de France in Yorkshire. What a weekend! I was so proud to be from Yorkshire – it was a great atmosphere everywhere and even more memorable as that was the weekend I got my dress. Don't worry, it's not yellow or red polka dot – to me it is perfect.
I wanted to check out one of the Bridal Outlets that I had seen. We visited Elite Bridal in Castleford. I have to be honest – at first impressions I wasn't hopeful. The store was great though and Sarah and the other staff were lovely and really helpful. Joanna who designs the dresses at Elite bridal was in store to talk directly to which was great to discuss accessories, etc. The first one I tried on was the one. I knew it. I hadn't had this feeling with any other dress. It was the dress I knew I was going to marry Jonny in. I could imagine him stood next me when I wore it. I got all emotional at this thought and even the mums did. I seriously didn't think I would get like this over a dress. Now I know what people mean when they say you'll know when you've found it.
We needed a de-brief over a cuppa and decided yes, that was it. Get it! So I did. I bought a wedding dress!!!!! The best purchase I have ever made!
As well as getting the dress this month, we have also booked a photographer. We wanted someone who had the right style to capture the special moments on our big day and who was enthusiastic and fun to work with. Charlotte Wise from Soul Images Photography was a perfect fit. She had photographed my friend's wedding a few weeks before and her portfolio was lovely. We met up over a coffee and she was perfect. We're really looking forward to having her as part of our wedding day. We're thinking of ideas for our engagement shoot – something bicycle related is a must as Jonny is really into cycling.
With a couple of the big things sorted, I feel we can now focus on our beautiful bridesmaids and flower girls as well as the other details like the decorations and stationary. My pin board is filling up nicely and the magazines are piling up. I'll leave this for other posts to come. I look forward to seeing where the next stage of the adventure will lead us.
Please tell me I'm not the only Bride who has gone on a crazy journey to find the dress – leave a comment to reassure me I'm not the only one!"
Much Love
Emily & Jonny x