Today's inspiration post comes in the form of a photoshoot, featuring the beautiful work of dear Boho friend Vyn Johns. Based in Sheffield, owner Vyn is, by his own admission, obsessed with fashion and the construction of clothes and costumes. I am so happy to be able to share this shoot with you as Vyn has been a good friend of mine for a number of years now and I am delighted to see his work doing so well.
Vyn Johns – vintage bridal couture was created as a result of friends' sheer frustration with being unable to find a vintage dress which fitted without substantial re-working, as most wedding dresses from bygone eras were made for women with considerably smaller frames than today's modern woman. Issues would also arise around the condition of the dress's fabric. Often, stains were so ground in they became irremovable or torn fabric in a conspicuous place rendered the dress virtually un-wearable.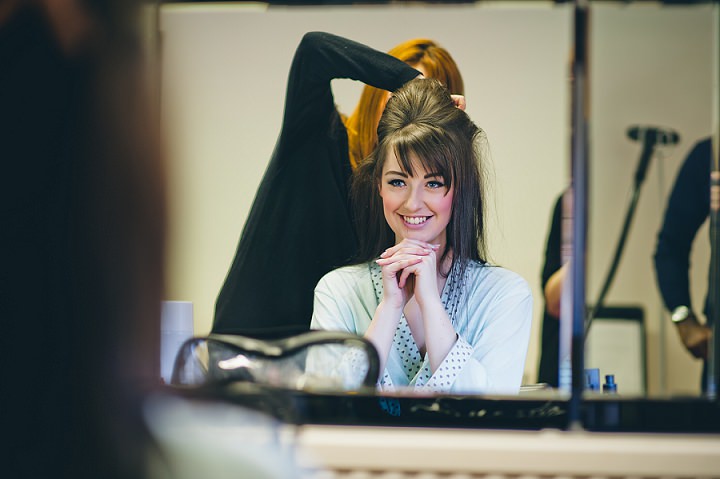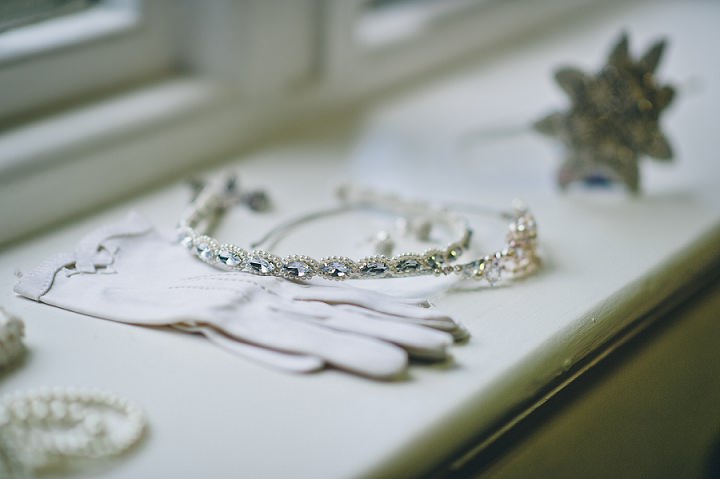 The eureka moment came in 2010 after one of Vyn's friends, aware of his obsession with costume construction, casually asked if he could make a vintage style wedding dress. She was so impressed with the results she told her friends, who in turn told their friends. Originally no more than a hobby, as the requests grew a business began to emerge, until during the spring and summer months of that year the hobby/business was taking up as much time as the day job!
Immediately seeing a desire for vintage wedding dresses constructed and hand finished in an authentic couture manner, Vyn began trawling flea and vintage markets for original dress making patterns from which to base his collections and take inspiration. He now has an ever-increasing back catalogue of original vintage evening and wedding dress patterns by Vogue, Simplicity LeRoi and McCalls to name but a few; predominantly dating from 1945 to 1970. Although some patterns in the archive date back to the 1920s!
The company enables the 'lover of vintage' bride to either choose from sample dresses in the studio or have a vintage inspired bespoke dress. When clients come into the studio they are encouraged to add or take away a detail here and there to reiterate originality, and/or improve suitability. With regard to the bespoke service, clients discuss their requirements, ideal looks, bridal and historical inspiration. The bride's shape is considered with regards to the style of dress which would be the most flattering. Most brides then choose a pattern from the archive which is made up in a toile, proportions considered then fitted to the bride. This procedure is often repeated up to 3 times until the perfect fitting toile is created.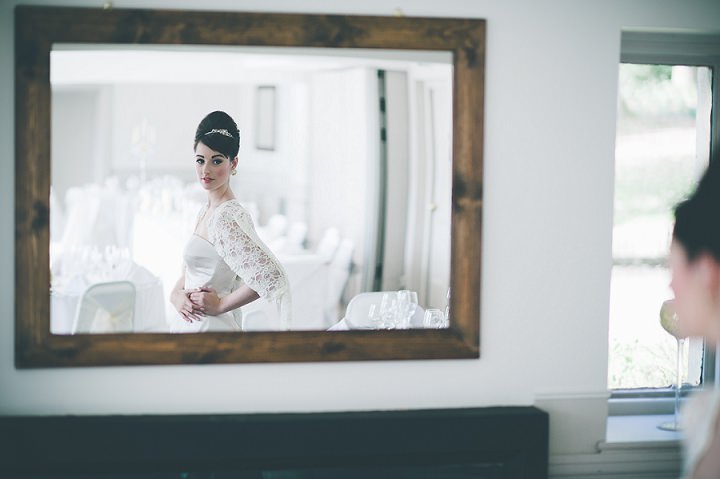 The latest collection called 50's Etc is a walk in the garden of Hollywood and the studios of Pinewood. Amalgamating Hollywood's bright light glamour with British subtle sophistication! It's a bijou range of 50's wedding dresses, taken from original vintage patterns, made up in fabrics sympathetic to the era and hand finished to perfection! The real selling point of this collection is that each dress has its own integral bullet bra corset creating a desirable shape enabling the bride to have the body of a true 50s starlet – instantly!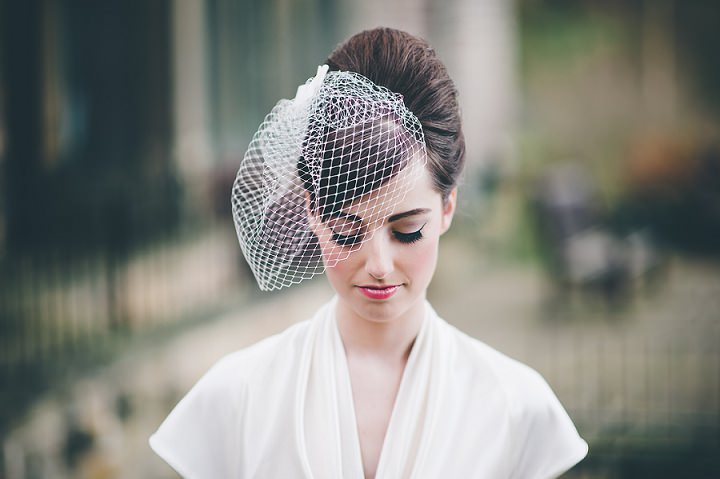 Details such as the 'bow-rose' are hand executed with the embellishment of fresh water pearls. Hems are hand 'pick-stitched' in true couture style. The bias cut is a prerequisite for dress sections which ruche, drape and flow in line with the body, whilst full circular skirts often witness the usage of over 5 metres of fabric, made all the more dramatic by Vyn John's fully stiffened customised petticoats. Fabrics range from diaphanous silk chiffon to slinky liquid satin. Not forgetting the sheer transparency of silk organza and delicately soft silk Georgette, contrasted with the constructively supportive qualities of multi layered tulle. The trend for lace is not missed with this collection as romantic floral designs and more geometric patterns add textural contrast to otherwise simple figure enhancing lines – fresh from the Nottinghamshire mills.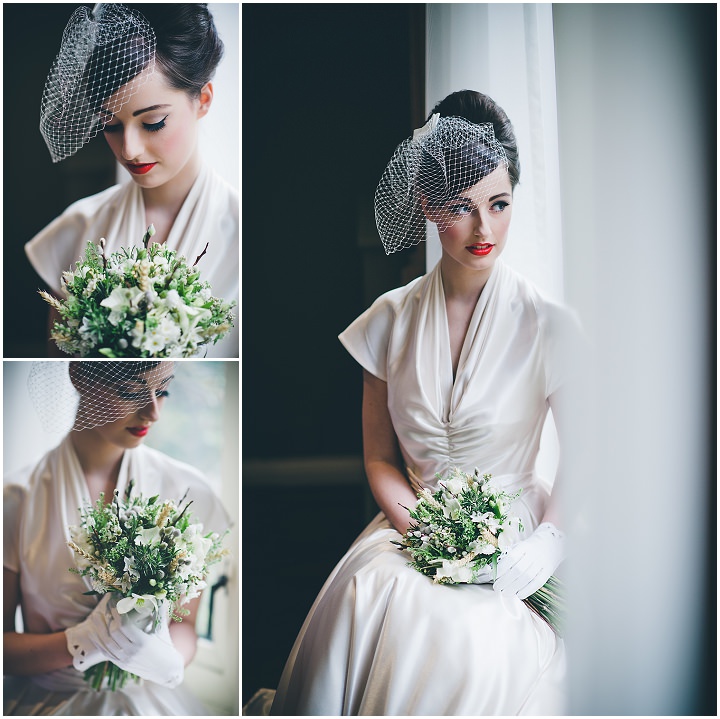 The collection is available to try on in the studio's fitting room in the tranquil Sheffield suburb of Crosspool – a stone's throw from the city centre. The company undertakes all make-up and alterations in-house in order to respond to any construction issues immediately.
The company also specialises in Men's and women's vintage alterations – a service which emerged via the requests of former clients.






I'm a massive fan of these beautiful creations. I love vintage and rarely find original pieces that fit, so to be able to take the patterns of an era that you desire and be able to own your very own vintage dress, is something I can't harp on about enough frankly! Big smiles!
Supplier Shout Outs:
Due to an email issue if you have emailed me between the 2nd & 9th of December, please resend it.
X