Today we are back with Kate on Diary of a Boho Bride, and sadly for the last time before she gets married to Andy. Previously Kate was telling us all about the couples' choice of rings, their preference to a humanist ceremony and picking the perfect photographer. Today she gathers her thoughts, finishes off DIY projects and readies herself for the big day. We want to wish Kate and Andy the very, very best of luck as they start this new part of their lives together and give huge thanks for being one of our lovely Boho Brides.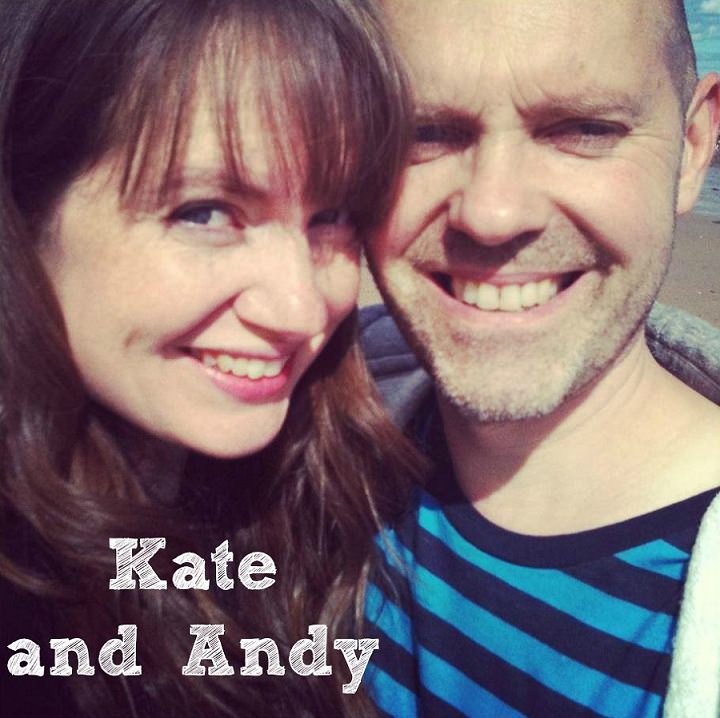 I'll hand you over to Kate…
At 2.40am last night, I could not sleep. My mind is a wanderer, and this does not bode well for a good nights' rest! All things wedding were buzzing round in my head, and when the birds started chirping around 4.30am I'd had enough. I hope it's not a sign of what every night will be like from now until the Big Day. I neeeed my sleep!
And so, I decided that I would enjoy this last week of wedding prep and try not to let stress and panic get the better of me and my important sleep.
Yes, it really is that close. Does it scare me? A little. But mostly it's excitement, alongside an enormous 'To Do' list of course.
And so to my final blog post. It seems like no time at all since I was taking my first steps in the world of Boho, finding my feet and exploring the wedding world in all its glory. I am a true veteran now – a graduate with an MW degree (Master of Weddings), about to attend my graduation party and move on to pastures new.
I've been a busy DIY-er over these last few weeks, but that is what I have loved thinking about and doing since the word go. It wouldn't be my wedding if it weren't jam-packed full of personal hand-made touches. The latest of these have been slate signs (with slates from the venue that were just lying around), tissue paper pompoms and garlands, and flower crowns for my two girls (whether they keep them on for the duration is debatable but they currently say they like them so I'm sticking with that!).
I have also made 'welcome booklets' for when people arrive, and CD favours – the latter of which has been painstakingly compiled by Andy, I just did the case design and folded 60 pieces of paper in precisely the right way!
We also had a nice lunch out last Monday. Why? Oh yes, because it was our legal ceremony. So officially, in the eyes of the law, I am already Mrs Campbell. But it really doesn't feel like it yet. We always said that the legal ceremony was just the 'paperwork', which allowed us to get married on The Big Day. And so, at Leeds Town Hall, Andy and I, with our best friends Jo and Chris as witnesses, completed the 'paperwork' and went for a delicious Thai meal before returning to pick the kids up at 3pm and our usual daily lives. It really was No Big Deal. For some people this may seem very strange, but it was how we wanted it, and now the focus can be on the humanist ceremony in which we say everything that we want to say to each other, written personally for us. In my mind that has to be far better.
And so it is with a feeling of sadness that I end this post. My last one. It has been a great experience, and I hope I have made a few people smile, given others some ideas for their own weddings, or just provided a nice post to read on a Friday afternoon! I look forward to sharing the photos of our wedding – hopefully sunny ones (I want all of you to cross your fingers for good weather on the 12 July – our entire day is planned to be outside!), and I wish all of you an amazing experience planning your own weddings if that is what you're doing.
Big thanks to Kelly of course, who is off now enjoying the delights of motherhood, but who gave me the chance to share my wedding story with fellow-obsessive boho brides! And latterly to Bran – the new Queen of Boho –thank you!
I have just re-read my first post, and I'm surprised but pleased to say that most of my initial ideas will indeed be realised in a week's time – lots of handmade loveliness, a hint of vintage styling, music, food and a whole lotta dancing. Sounds great dunnit?! I can't wait…
The time is nigh… so I'll see you on the other side.
With much boho love,
Kate xx