Today we are back with Kate on Diary of a Boho Bride. Last time we met up with her she was telling us all about the DIY she's planning and details of her dress and accessories. Today she fills us in on the couples' choice of rings, their humanist ceremony and the photographer. With just five weeks to go, a stag weekend, her birthday and her daughter's birthday to organise and enjoy, let's hope she continues to remain calm and enjoy these last few weeks until the big day.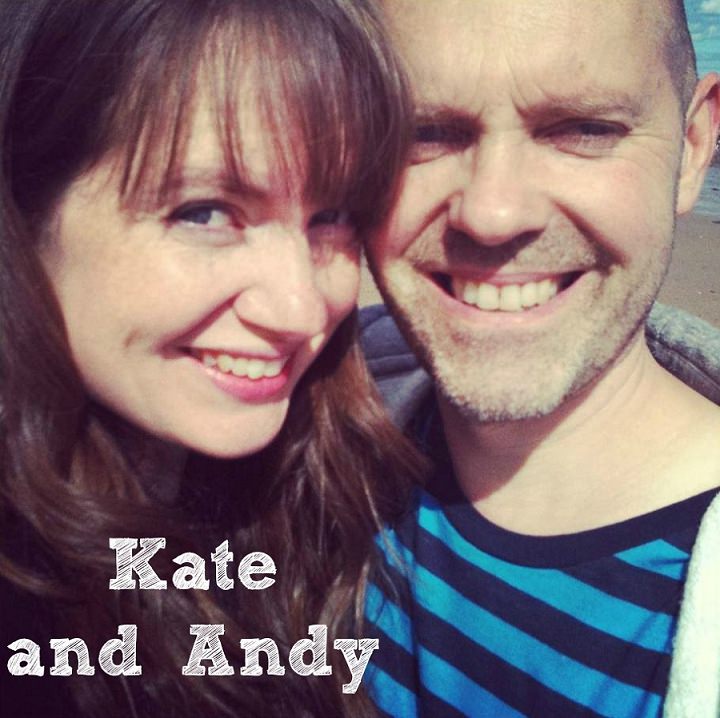 I'll pass you over to Kate…
So, June is upon us, which means it is also now only 5 weeks til our big day. Eek… that is really close! The weekends on the calendar are getting booked up with various things (including Andy's Stag Do, my birthday, and my daughter's 4th birthday a mere two weeks before the wedding!), which causes a mild panic inside me. Only mild at the moment, so that is good.
Today I thought I'd talk about a few things which I don't think I've talked about before, namely our rings, our 'humanist' ceremony, and our photographer.
The Rings
My initial idea was that we could make each other's wedding rings. And I still love the idea of this. However, not long after getting engaged my Gran asked me if I would want to have her wedding ring. It didn't fit her anymore and with me being her only granddaughter it seemed such a nice idea for me to have it. Of course, I said yes.  My engagement ring was my other Grandmother's (who died before I was born), and so I would have a ring from each of my grandmothers, that I wore every day. Perfect.
And this has recently becoming even more important to me, as my Gran passed away in March this year. In fact, it would have been her 90th birthday today, as I write this now. I don't mean to bring anyone down – my Gran was the most giggliest and smiliest person you could ever meet – but it has become a big part of my day, and so I thought I would share the story.
So with me already having rings, it has been Andy who has been to the jewellers to find a ring. He has never before worn a ring, and I can understand that it takes some getting used to. He picked one, but has now changed his mind slightly – who knew it was such a difficult decision with so many options? I certainly didn't!
Image credit: Etsy.com
Our ceremony
As our venue does not have a marriage licence, we are doing 'the legal bit' a few weeks before the big day, and to us this is just the paperwork which then allows us to marry on the day we've chosen, in the place we've chosen. But obviously this also means that we have to write our own ceremony – easy right?! Not really.
First there is knowing what kind of structure we want – the order of things. We want it to still seem 'real' and so there is a certain way of doing things that we have tried to replicate. I found a great resource online which has a Handbook for Humanist Celebrants to refer to when they are performing ceremonies. It gives some good ideas and also helps with the 'what comes next?' questions that we kept asking!
Then there is finding the right person to be our 'vicar'. We picked a good friend of Andy's – Neil, who we both felt had the right amount of authority combined with charisma, and someone who has known us as a couple throughout our entire 12 years together. Personally, I love the fact that a friend can marry us. It makes the whole thing so personal, and at the end of the day, marriage is a very personal thing and the ceremony should reflect that.
Andy and I have written what we would like Neil to say, although we are meeting with Neil soon to talk through it and are happy to adjust it as he sees fit. After all, it is him who actually has to say the majority of it!
We are also having a couple of 'readings', written and read by my best friend Jo, and our writer-friend Catley. We don't know what they've written, so hopefully that will be a nice surprise!
And of course, there has to be music. Andy has recorded himself playing guitar and singing a song that I love, for when I walk down the aisle (we considered whether he should sing it live, but thought nerves might get the better of him at that point!). We will then have a couple of friends playing a song each on sax and guitar respectively.
Finally, we have recorded our daughters, aged 6 and (nearly!) 4, singing a song they learnt at school called 'Magic Penny' – again, it would be lovely if they could sing it live in the day, but knowing how shy they can be, I doubt it would happen. At least this way, they can lip-sync! It is the cutest thing ever and I'm sure there won't be a dry eye in the house!
So hopefully the ceremony will last about 30 minutes. That's what we're aiming for anyway! Having not actually timed any of it yet, who knows for sure! Actually… may be that's something we really should do… it's now on my to-do list!
Photographer
I think I mentioned in one of my first posts that my friend Lauren would be doing our photographs. Well, after diving head-first into the land of weddings, I soon realised that the job of a photographer is very much an 'all-day-long' job, with absolutely no breaks or time to actually enjoy the day as a guest would. For my friend to do the photography, I felt that I was denying her the chance to actually 'be' at our wedding – and how awful would it be for you to see all your friends having a drink, chilling out and enjoying themselves, when your only task was to take photos?! And so it was decided that Lauren should be a guest, and not the photographer. And I would be guilt-free about the whole thing too!
Image Credit: Rik Pennington Photography
So, I started looking at other photographers and praying I wasn't too late to book anyone (it is amazing how far in advance people book things for weddings!). I instantly LOVED the work of Rik Pennington and booked him as soon as I could! He is a creative genius, and his photos are exactly what I love about wedding photography. He uses the available light in a way that I have rarely seen before, and seems to have a knack of capturing fleeting moments that I'm sure others would miss.
We met Rik at our venue a few weeks ago, and to top it all off, he is lovely too! (I did bake banana cake, so may be that helped!). It was really good to meet him, but also to walk around the venue with him and get his perspective on things. We changed the location for the outside ceremony slightly after looking at where the sunlight will be and how this may affect the photos. It's things like that which we hadn't really considered, so I would definitely recommend meeting your photographer in the actual location of your wedding, and talking them through the entire day.
Image Credits: Top left – The Wedding Community, top right – French Wedding Style, below – Swooned Magazine. Photographer – Rik Pennington.
And so, at the 5-weeks to go mark, the excitement is building. Even Andy is now having sleepless nights thinking about wedding-related things! The to-do list is frequently consulted, but not may things are crossed off yet. Hopefully, by the time I write my next blog post, that won't still be the case!
If you have any advice about writing humanist ceremonies, then please let me know – ours has not yet been finalised!
Goodbye for now!
Kate xx
[jprel]