Happy Sunday everyone, I hope you are all having a lovely relaxing day? What are you up to? This weekend for me is all about work and catching up with stuff. I was away in Cornwall last weekend and next weekend we are in London, so this weekend is all about getting those jobs done that need doing. We have the painters coming in a couple of weeks to do the nursery and my new office, so we need to decide on paint colours, we have some baby stuff to buy on-line, I have some photo editing to do, and Hypnobirth homework, as well as research on dining room furniture, office furniture, bar stools……the list is endless. I'm hoping there will be time for a bit of relaxation in there as well, as it's been a busy week! The next few weeks are manic. I only have 5 weeks left before I head off on maternity leave and the list of stuff I have to do before I go is endless, that mixed in with a number of hospital appointments, doctors, dentist, midwife, parenting classes!! Honestly, I thought you were meant to spend time relaxing before the baby comes…no chance of that! Last night though we managed to take some time off and went out for a lovely Thai meal with some friends, we had a lovely time and the food was amazing!
Whatever you're up to I hope you get some down time to relax and chill! And while you're doing that, why not check out todays Best Bits, my weekly round up of the best the wedding world has to offer.
Best Wedding of the Week
I love this wedding, full of modern details as well as some gorgeous pastel decoration. Check out the way the escort cards have been displayed! And the bride's dress is gorgeous!  Found via Green Wedding Shoes, Photo by Joielala.
Colourful Palm Springs Wedding – From Green Wedding Shoes
Best DIY
DIY Hand Tied Bouquet – From Burnetts Boards
DIY Giant Paper Rose Bouquet – From Bespoke Bride
DIY Macrame Hanging – From Green Wedding Shoes
DIY Screen Painting Backdrop – From Ruffled
DIY Festival Bubble Jars – From DIY Weddings Magazine
Best Photography
Indian Weddings: An Intro – From Bride vs Groom
Manchester Town Hall Wedding – From Nicola Thompson
Bristol Wedding – From Helen Lisk
Richard and Sarah – From Babb Photos
Tracey and Andrew – From Jose Villa
Sophie and Chris – From Anna Hardy
North Yorkshire Village Hall Wedding – From Paul Jospeh Photography
Annie and Will – From Matt Parry Photography
Best Quote
Best Styled Shoot
James and the Giant Peach Styled Shoot – From Love and Lavender
City Glam Country Inspiration – From Ruffled
Colurful, Earthy Wedding Inspiration – From 100 Layer Cake
Modern Geometric Industrial Inspiration – From Wedding Sparrow
Organic Fall Wedding Inspiration – From Southbound Bride
Peter Pan Wedding Inspiration – From WWW (Photo by Lissa Hatcher Photography)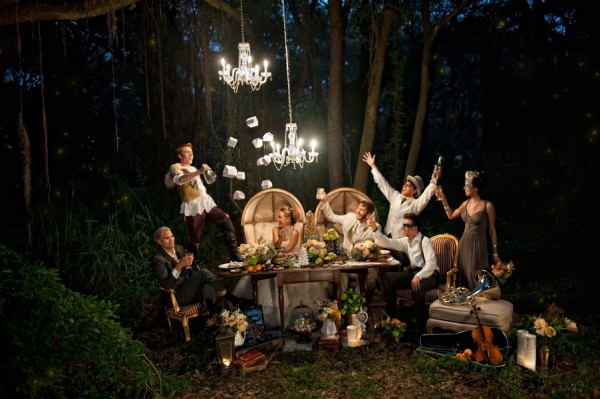 Best From Boho
Heather and Damian's New Year's Eve Wedding. By Claire Penn Photography
Best Competition
Be Chic Hair Accessories – Win a £100 Gift Card
Best of The Rest
Bohemian Homespun Countryside Wedding – From WWW
Bohemian Black Tie Wedding PART 1 and PART 2– From Green Wedding Shoes
Petersham Nurseries Wedding – From London Bride
Modern Palm Springs Wedding – From Ruffled
Mathew Williamson Dress and a Country Garden Wedding – From Love my Dress
Huron Substation Wedding – From Ruffled
Big Boho Love
Kelly xx
[jprel]