It's been a while since we had any sort of discussion on the Blog, so this afternoon I thought it was about time to open up the blog to you and get your views on a subject that has been playing on my mind for some time now. Weddings and budgets! Is a big wedding possible on a small budget?
If we are to believe every wedding magazine out there the average wedding costs anything between £15K and £20K and that's giving some rather questionable estimates for things like photography £750??? (I think not!) However my question for you today is do you need a big budget to have a big wedding? I'm not here to say that either is right or wrong, what I want is your experience and your views!
I'm also not here to tell you how to achieve a wedding on a budget, that is a completely different post altogether
So Big Budget Weddings; I guess some people would say "If you have the money then why not spend it?" While others would say "It's only one day and you have the rest of your married life to think about so spending fortunes isn't a good idea?"
(photo by Mel Cowell Photography)
Personally, when we got married, I think we could have done a lot of things differently! Don't get me wrong we did a lot of things right, but we never sat down and had that conversation of what was important and what wasn't.
We chose our venue first and with that automatically came the catering and the drink, they all fitted in nicely together and that is where the majority of the money went. We also decided that as we were asking our guests to come all the way to Ibiza the least we could do was make sure that they were fed and watered all day and night, so a free bar it was. For that reason even though we only had 35 guests the bill still came to over £4,500, add on another £7,500 for the hire of the Villa, the ceremony, reception and accommodation and you can see that the cost all added up!
All in all it cost us £18,000 but we certainly didn't fritter the rest of money way. We were very careful where we spent the rest of it. I really wanted a Jenny Packham gown but decided that the price tag was just too high for one day, so set myself a budget of a dress under £1,000 and I managed to get one for £850 in the end. Would I have liked a Jenny Packham dress? Sure I would. Would I have one if we were to get married again? Maybe….but only if our budget went up and we could really afford it!
In retrospect there are so many amazing independent labels out there all doing amazing things that I think with the experience I have I would seek out a much cheaper option and do it that way!
My one big regret is that we didn't spend more on a photographer, something I have mentioned times before. I would have moved the budget around to find the money if I knew at the time it was going to be something so important to us later on!
(photo by Nicki Feltham )
So Budgets! As a planner I have worked on many big budget weddings, as well as very low budgets. And both have been amazing! Some big budget weddings I feel have gone through the motions of ticking things off a generic list, and even though the results have been stunning, I have to admit I have found myself asking was it really worth it? Spending £30, £40, £50K on what is really just one day does seem excessive, however if you have the money to spend what's the problem?
Equally on the other hand, I have worked on weddings that have cost £2K – £5K and the couple, as well as the guests, had an equally good time! Sometimes in fact it is the weddings with the smaller budgets that have more personality, where you can really see the couple's character shine through. In these situations it is also the family and guests that have pulled together to make the day happen that makes it so good, that feeling of community can be felt throughout the wedding day!
(Photo by Mark Tattersall)
On the Blog I have many different sorts of weddings, but there is a big emphasis on DIY weddings. This doesn't automatically mean low budgets though. I do ask each couple who I feature how they allocated their budget and many tell me exactly what it cost while others tell me where they spent the most. The majority of the time, the venue, food/drink and photographer comes out as the biggest cost, while corners have been cut and savings made on things like the decoration, stationery, flowers and outfits. This goes to show that there are some things that you need to have money spent on them and others that aren't as important.
I also believe that as long as the atmosphere is good and that there is enough for the guests to do then any budget wedding is good.
You can spend £100K but if your guests are bored then what was the point! Equally you can spend £10K and have a brilliant atmosphere, with lots of fun things going on and everyone's a winner! As a planner I always tell my couples to set a budget and stick to it, not to go into debt and make sure they budget accordingly. Some listen, some don't! Some get carried away with the whole day, while others are very strict and stick to the spreadsheet.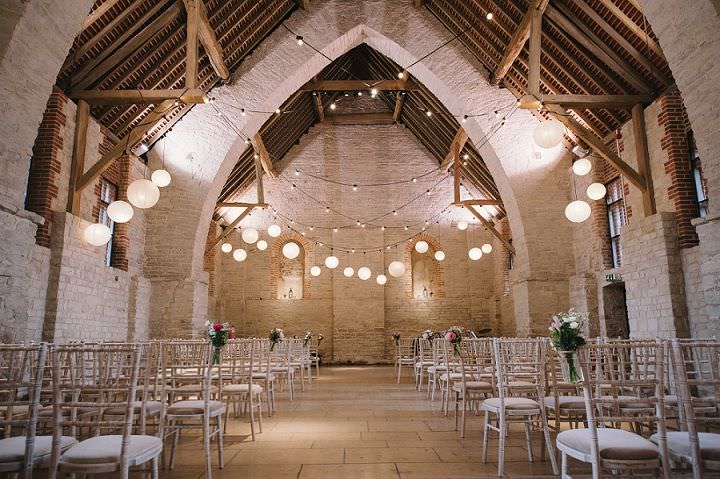 (photo by My Love Story)
At the end of the day it is a personal choice, and also a matter of how much money you have to start with. Some people are happy to blow all their savings on one fabulous day and want to make sure their guests are looked after, while others would rather spend less and make sure they have a good start into their married life with savings behind them.
But which one are you?
I'd love to hear your thoughts? Are you planning a big budget blow out, or are you being more careful with your money? Are you going all out on food and drink? Or are you more of a DIY couple who want to keep things personal and on track money wise!
I don't think there is a right or wrong answer just your opinion which I'd love to hear
Big Boho Love
Kelly xx