Today I'm delighted to share with you the brand new accessory and veil collection from Nymphi Designs. Nymphi is a Greek label but avaibale in the UK and brings with it a unique boho charm in it's designs. From Veils, floral head pieces, sashes, cuffs, collars and shoulder pieces, Nymphi's accessories collection is perfect for many a boho bride. The collection combines many styles, textures and designs and is bang on trend. Go check out the full collection HERE.
Nymphi launches it's exciting new collection this week by sharing with you the images from their most recent photo shoot Dryads & Oreads and also announcing the launch of their new website www.nymphidesign.com
Every year Nymphi set out on a photo shoot to not only present to you their new pieces but also to share with you the essence of their brand – The Nymphs. This year's shoot followed the tale of the Dryads & Oreads and was set in the wonderful mountains of the Mani Southern Greece, home of Nymphi.
'The Dryads and Oreads were the beautiful Nymphs of the trees, groves, woods and mountain forests. They were the ladies of the oaks and pines, poplar and ash, apple and laurel. For those known as Hamadryades, trees sprung up from the earth at their birth, trees to which their lives were closely tied. While the tree flourished, so did its resident nymph, but when it died she passed away with it." – Dictionary of Greek and Roman Biography and Mythology'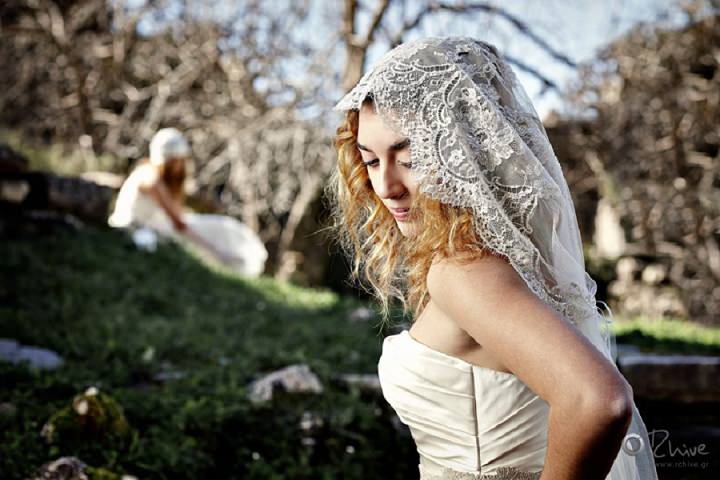 This years Nymphi collection retains many of the elements for which Nymphi have become known: a large range of stunning veils from the statement making and ethereal to the classic and demure, sashes that bling from every angle to those that add a simple finishing touch, floral hair pieces, intricate shoulder pieces and much, much more. This year Nymphi are also introducing a range of gloves, Byzantine inspired jewellery and a number of must see body pieces.
www.nymphidesign.com
www.Facebook.com/nymphidesign
www.Twitter.com/nymphidesign
www.Pinterest.com/nymphidesign
www.Lover.ly/nymphidesign
GOGGLE+