Today I am sharing with you possibly my favourite wedding ever on the blog! It's a gorgeous Boho Backyard wedding with a stunning Boho bride. This wedding to me is everything that the word 'Boho' describes! It's brought to you by a very talented photography duo called Dot and Dan who work under the name of Nouvel Amour Photography
I found Dot and Dan on twitter, they were new followers of mine so I checked out their work and fell in love with it straight away. I love their relaxed approach and style and totally LOVED this wedding! They are based in Bath and as they are relatively new to the industry are very reasonably priced…..I would recommend them to any of my brides and grooms, I hope it won't be to long before we are working on a wedding  together!
So why do I love this wedding so much? so many reasons! First of all I love the photography, it really captures the day and the amazing people who have attended the wedding itself, I LOVE the bride Milly, she is just gorgeous, her dress is amazing as for her headpiece…….divine! The groom Aaron is so cool, Dad with no tie! just so relaxed and laid back! the mix and match bridesmaids. But most of all I love the laid back nature of the wedding and the reception, the wedding breakfast itself looks chilled out and very European, alfresco dinning in the UK at it's best! This would be how I would do my wedding if I was to do it in the UK….no fuss, no frills…..this is perfect!
Dot says about the wedding:
'The wedding was in Southstoke, a beautiful village just outside Bath, in August last year. The wedding was in the village church and the reception at Milly's parents' house in the village. Because it was such a short way from the church to the house, Milly and Aaron walked to the reception and led their friends and family in a procession through the village. They had some folk musicians weaving through their guests and playing music while everyone walked and chatted and laughed. The whole day had a wonderful atmosphere – you could tell that these two people were completely adored by everybody around them. The cheer in the church as they were pronounced husband and wife almost took the roof off!'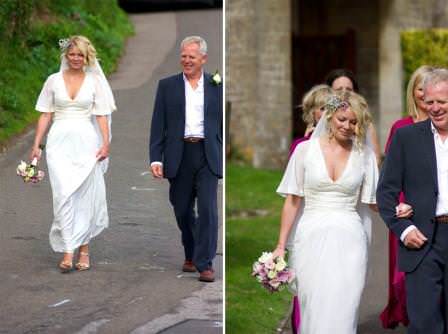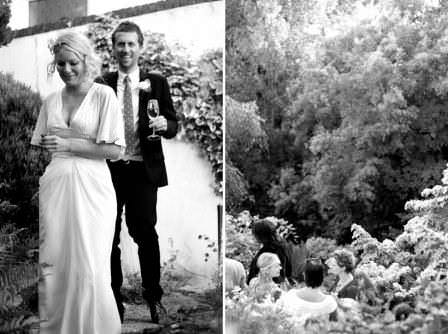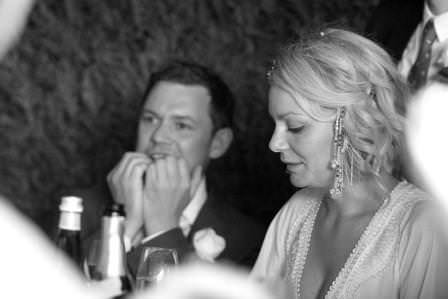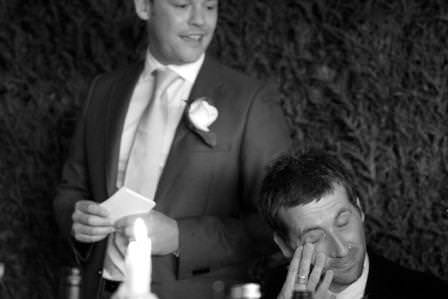 A massive Congratulations to Milly and Aaron for their wedding, I just can't tell you how much I am in love with your amazing day! and a Huge thank you to Dot and Dan fro letting me share it with you all.

For more information about their photography services, check prices and availability for this year and next go to:
www.nouvelamourphotography.co.uk
www.nouvelamourphotography.co.uk/blog
FACEBOOK
TWITTER
[email protected]
01172301984

[jprel]