I don't know about you but this week is speeding past! The days have gone at super fast speed and my to do list seems to be getting longer and longer instead of shorter! Never the less I am aiming for a super productive day, how about you? To distract you for a few minutes before you get on with those all important tasks why not take a look at this gorgeous wedding from Ben Higgins. This lovely Tipi wedding took place in Somerset and is full of country charm, as well as a pretty stylish bride and groom! I am loving Lucy's Amanda Wakeley dress! They have both poured their heart and soul into this wedding with a wonderful collection of DIY projects, just perfect!
'It was the happiest day of our lives. A unique, beautiful gathering of friends and family, who enveloped us in love.'
Lucy and Iago were married in late September last year, with a ceremony at the Church of St Andrew, Somerset followed by a reception in a tipi in a nearby field. 'It is a beautiful place and Lucy's father owns a field overlooking the Somerset levels which was just perfect for what we had in mind. We had 112 guests and the wedding took 4 months to plan'
How they met
We met while working at a charity seven years ago, and have been together for five years (almost six!).
The proposal
Iago proposed to Lucy, on both knees, on a hill in South London the first few minutes of 2013 while fireworks were going off around them. Lucy said yes (three times), and they celebrated with a bottle of champagne and sparklers.
How did you allocate your budget?
We wanted three things for our wedding reception: good food, a comfortable environment and good music. We allocated the majority of the budget to the tipi tents which were driven down from Bristol and installed by the amazing guys and girls from World Inspired Tents, and to the food by Mike + Ollie. The next largest expenses were our outfits. We looked out for offers on alcohol in the months before the wedding so we did not spend over the odds on drinks. We ended up spending a bit over our budget, particularly in last-minute items in the last few days before the wedding!
Why did you choose your photographer?
He was recommended to us by one of the caterers we were considering. We had an initial telephone call, then a face-to-face meeting and agreed that he is a very nice guy. We loved his work and he provided an excellent service for a very competitive price.
The dress
Lucy wore a dress by Amanda Wakeley, shoes by Rachel Simpson and accessories selected by Lucy from her own collection.
The suit and bridesmaids
Iago wore a tailor made suit by The Cad and The Dandy, and Albert Thurston braces. The bridesmaids wore dresses from Coast, with their own shoes.
Theme or colour scheme
We did not have a theme, but the flowers we chose for the bouquet and decoration largely set the tone of the other colours for the wedding: dusty pinks, deep reds, soft roses.
Decoration
We had long Scandinavian-style wooden tables, with clusters of hand-picked assorted vases, glass bottles and jars that we collected over months (with the help of our friends) filled with Bea's beautiful flowers, alongside candlesticks holding Price's candles and a box of matches. Our wedding favours were little glassine bags containing marshmallows for our guests to roast over the indoor fire that we had in the centre of the tents.
Flowers
Our spectacular flowers were arranged by our friend Rebecca who runs Peony Flowers, who brought Lucy's vision to life. We had natural-looking arrangements in keeping with the Somerset countryside, and a spectacular bouquet containing fragrant David Austen Roses and other seasonal flowers.
Food
Canapés and a delicious four-course meal catered by Mike and Ollie: Courgettes cooked in mint and butter, hand-dived Scallops, pork belly (roasted mackerel for the non-meat eaters) and a heather honey parfait.
Wedding Cake
The cake was from M&S, adorned with divine fresh flowers provided by our good friend Rebecca (who is a genius) and her company Peony Flowers.
Entertainment
We hired DJ decks, and had a very good friend do an awesome DJ set.
Buy or DIY your Stationery?
DIY all the way!
Personal or handmade touches
We did everything ourselves! From the hand-dried flower petal confetti made from flowers from our London garden, the invites and thank you cards, the decorations, even the next-day brunch.
Special moments or highlights
The most special moments were those moments when we most felt the love of our friends and family. The wedding service was just incredible. Our vicar guided us through the day, and we were accompanied by the Parish choir. We had readings from a close friend, Iago's sister and Iago's father, as well as a beautiful, moving sermon delivered by Iago's uncle. Iago's family are from the Basque country, so outside of the Church a couple of friends performed a traditional Basque dance. During the reception, Lucy's father gave a beautifully heart-felt welcome speech, followed by a joint speech by Lucy's sister and Iago's brother, which made us both laugh and cry in equal measure. We went through all sorts of emotions on the day, which will make it all the more unforgettable.
Biggest surprise
Wedding crashers! Yes, it doesn't just happen in the movies, it happens in the English countryside as well.
Advice for other couples
Enjoy the planning, be nice to each other, don't let stress into your lives and just live the day to the fullest! Take some time just for yourselves on the day.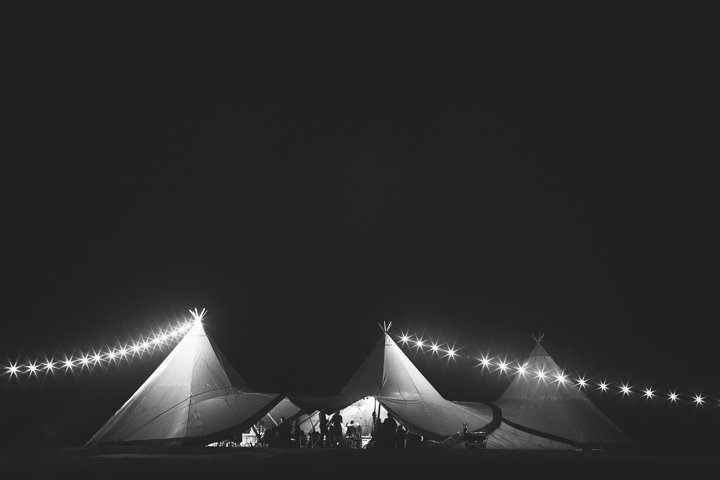 Supplier Shout Outs
For more information on Ben's work go to:
boycalledben.co.uk
boycalledben.co.uk/blog
[email protected]
facebook.com/boycalledben
@benjiphig
Phone number: 07949519705
I'm based in Bristol, but I travel all over the place for weddings. I don't believe a car, train or plane journey should get in the way of working with a couple who really want me to photograph their day. My style is a mix of fine art and documentary – I always try to provide a narrative to the day through my work, too. This is why I'm with the Bride and Groom from morning until way after the first dance. Whilst I capture the details and everything that makes the day so unique to the couple, I like to focus on capturing the people and the special little moments they share between each other. The kind of images that stick with you for a lifetime. If I had to describe my approach in three words, they would be; honest, personal and emotional. Often so much more, but certainly never anything less. I want my images to make people laugh, to make them cry. To make them feel something every time they look at their wedding photos. I want to tell peoples love stories the way they want them to be told. Nothing makes me happier than when couples receive their photos and message me to tell me that's exactly what I've done.