As a wedding supplier myself, one of my bug bear's is when people say that suppliers add-on extra fees when they quote for a wedding opposed to a party. I hear this a lot and it always gets me in a tiz ever time I hear it. Some suppliers may do this and others may not, I guess it depends on what area of the wedding industry you are looking at. BUT if they do there is always good reason why.
Today I have invited DJ Mark van den Berg of Mighty Fine Entertainment to give you some in site into his world and why fees may differ from job to job.
I'll pass the Blog over to Mark………
A few months ago, you may have encountered a piece in the Daily Mail entitled "Great wedding rip off" based on "research" undertaken by Which?. The premise of the article was that a journalist was sent to ask various suppliers for quotes for a party. The chosen suppliers were then separately asked for quotes for a wedding with the same numbers etc. and the differences in price were recorded and reported.
It is easy, as a customer, to feel outraged over the discrepancies in party and wedding costs, particularly when, on the surface of things, the two jobs are the same. Or are they?
I can only speak for my own industry as an entertainer, but there are some major differences in cost and service that should be highlighted before wedding suppliers with different prices for parties and weddings are dismissed as opportunistic con artists.
(Photo by Jackson & Co Photography. Full wedding HERE)
The first is that parties are usually a lot more straightforward than weddings. While there may be a few requests, once the tone of the evening and the type of music has been discussed, there is little else to do but turn up on the night and play the agreed music using my equipment.
A wedding is a far less straightforward affair. It is the biggest day of two people's lives and, as an event many couples have been dreaming of every detail for years – including the music. When I am booked for a wedding, I will go for an initial at-home consultation with the client to get a feel for their personalities and preferences. I will then visit the venue in advance and often conduct a second client meeting. As it's a wedding, there are often many more personalised song requests, and so much time is invested in ensuring we have all the requested music.
Because a wedding, as opposed to a birthday party or corporate event, often involves people of all generations, more careful playlist planning is required. A wedding DJ has to invest hours into the perfect playlist that will cater to the couple's wishes, keep older generations entertained without alienating younger generations and vice versa. If music is required during dinner or the day, that is an additional responsibility that is not necessary for a party.
Often first dance music requires editing (we have even edited the vows over the first dance track before), as does music for special dances pre-planned by the wedding party and guests. A wedding DJ also acts as MC for the evening, which means a planned and personalised introduction of the toast, grand entrance introductions, cutting of the cake and the bouquet and garter toss, announcing the meal and buffet.
(Photo by Jess Petrie. Full wedding HERE)
Breaking all of these factors down into financial investments, the hours put into a wedding vastly exceed those put into a party purely due to the nature of the event. I won't bore you with the sums, but my net rate for 40 hours (the average amount of time spent on one wedding) of work is less than £20 per hour. Arguably a fair rate for a highly specialised job.
The key difference in the two prices is the level of service – weddings and parties have different needs, and catering to a wedding party's needs takes more time and work. We're not saying that there aren't any charlatans out there, but in an industry that requires a standard of nothing less than perfection, you do get what you pay for.
So next time you see two different prices advertised for two services that look similar, ask your supplier what the different services include and why the prices are different. If they have priced themselves that way, we bet there will be a justification that will leave you happy and comfortable to leave the biggest day of your life in their hands.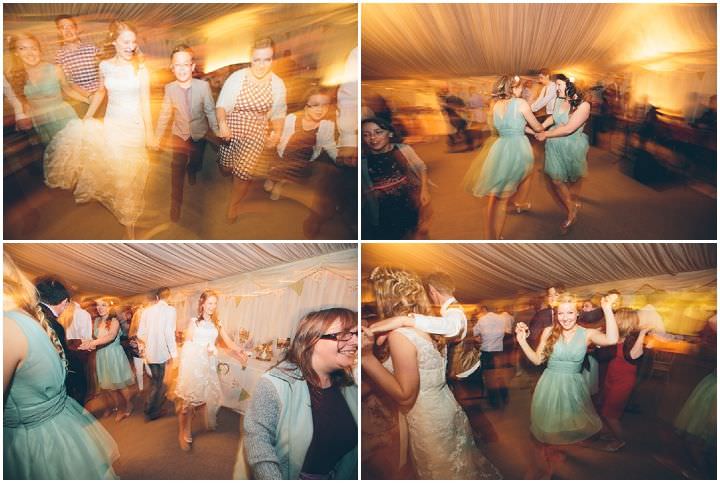 (Photo by  Philip Hearing. Full wedding HERE)
Established in 2006 by internationally acclaimed DJ, Mark van den Berg (aka Mark Luvdup), Mark – together with his team of hand-picked professional DJs, all of whom have more than 25 years' experience –Mighty Fine Entertainment is the leading DJ hire and mobile disco provider in London and the South-East.
www.mfent.co.uk
FACEBOOK
@MightyFineEnt