Happy Monday everyone and how are you all today? Did you have a good weekend? I do hope so. I feel refreshed and recharged after my weekend it was nice and restful and I managed to catch up on quite a few jobs, so all good here at Boho HQ! I have some fabulous weddings for you this week, the first one comes courtly of the very talented  Laura Babb . This wedding is full of fab DIY projects, lots of pink, some gorgeous decorations,VW camper vans, wonderful food, lots of laughter and even more love. Helen and Jeremy have pulled together an amazing wedding perfect for them and Laura has captured the day beautifully!
'A country pub wedding with lots of DIY, VWs, great family, fab friends, amazing food, laughter, sweets and dancing!'
Helen and Jeremy were married on 2nd August, the Ceremony was held at St Mary the Virgin – East Haddon, Northamptonshire with the reception at The Red Lion – East Haddon, Northamptonshire. 'I grew up in a nearby village where my parents still live, and we had planned to get married at the village church, but we had a not very pleasant meeting with the vicar so changed our minds. He put us off so much that we quickly wrote off a church wedding and looked for civil service venues, but deep down I wanted to get married in church. Our friends had been married at East Haddon so we approached the vicar, as we lived outside of the parish, and Sue couldn't have been more welcoming, so we decided it was meant to be and planned the wedding at St. Marys. We chose the Red Lion as Nick and the team just gave us free reign to have what we wanted, without paying over the odds for a 'wedding venue' We didn't want a wedding 'package' we wanted it to be about us. We invited 85 guests for the day but there were 64 in attendance! And we ended up with only about an additional 20 for the evening, but it was a perfect amount for us, less was certainly more!! It took 18 months to plan almost to the day of engagement!'
How they met
We met via Dating Direct.com !! Over two weeks of emails, texts and phone calls we then agreed to meet and from that night, 3rd August 2006 we've been together. We got married 1 day before our 7th anniversary of our first date!!
The proposal
31st December 2011. Fox & Hounds local pub for dinner, we'd pre-booked a bottle of our fave champagne as we always have that as a treat on New Years Eve. We had a lovely meal, and at about 11.15pm Jez (Jeremy) said he was off to the toilet. He was gone ages, and he came in carrying a big box!! He gave me the box with the explanation that he'd bought me an extra Christmas present……so I opened the big box to find in it an IPAD!! I was stunned, as that's not just a little extra present, Jez explained it was for my commute to watch movies on and that he'd got me a 32gb so that I could load it up '..but I haven't checked it is a 32gb actually turn it over and check' so I did. And etched on the back is: Helen Marry Me. I burst into tears and as I looked up Jez had a ring box open on the table……………..of course I said yes!! Best New Years Eve EVER!!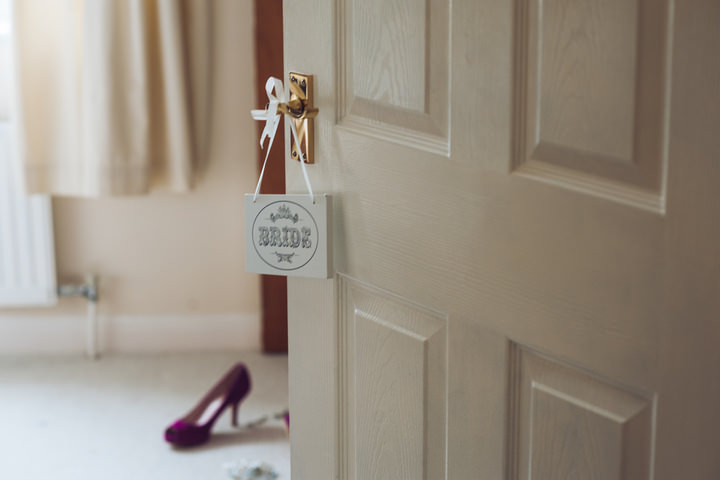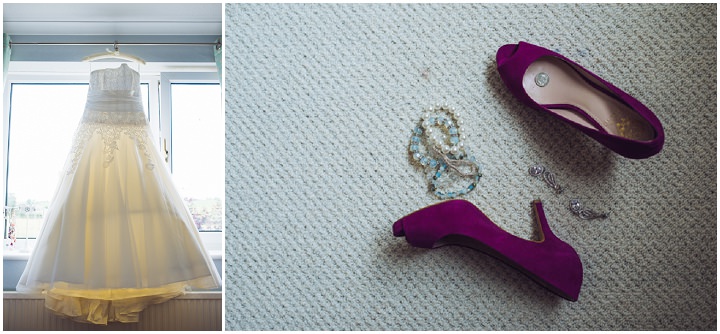 How did you allocate your budget?
We originally set ourselves a budget of £6k, We then soon realised that we couldn't do all that we wanted to do for that amount of money. We didn't really set a budget and just spent the biggest amounts on what we felt was the most important. We haven't officially totalled up how much we spent but it was certainly double our original budget.
The biggest spends for us were: Reception venue and food – this was the biggest chunk, but money very well spent in our opinion.Photographer – this was super important to us as this is the lasting memory of our day. We didn't have a videographer so we had to make sure our day was captured by the best!
Dress – this was a bone of contention we won't lie there were several 'discussions' about how could I spend so much on one item of clothing. BUT it was my wedding dress, the one day I get to feel amazing all day and super special. Jez was very good and said – Just have it!!
Areas we saved: Décor – table and room – everything was done by Jez and I, with a little help from my mum and everyone stepped up the day before to decorate
Bridesmaid Dresses – BHS, and I then took them back and re-bought them when there was a 20% off day on – I saved £40!!
Photobooth – Jez is a Point of Sale Designer so he designed and made our photobooth for nothing at work, we bought a Fuji Instax for £100 including films. Saved us loads!!
Why did you choose your photographer?
I asked a friend who had shot her wedding as we liked the look of her photos. The answer was Laura Babb, you know her! Er do I? Turns out that Laura of Babb Photo fame and I used to frequent the same clubbing online forum in our crazy hazy clubbing days! We didn't know each other but know friends of friends. We met for a coffee, The rest they say is history, and well the photos speak for themselves. We love them. Laura was ace to work with on our engagement shoot and we didn't even realise she was there on the wedding day, so happy we chose Laura.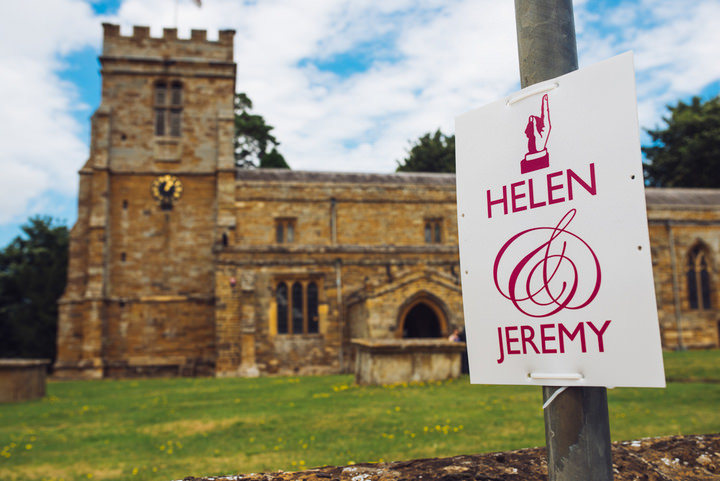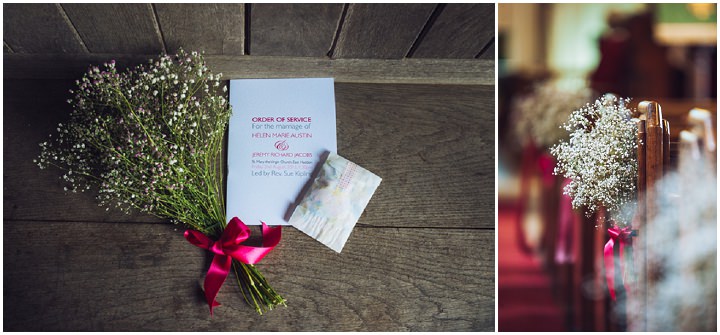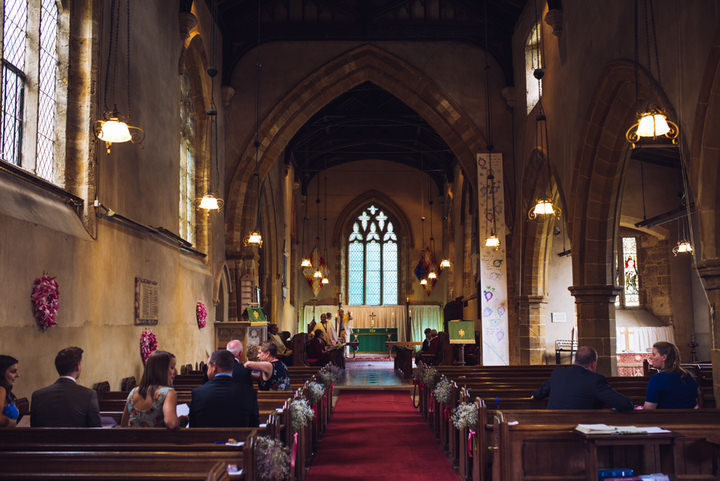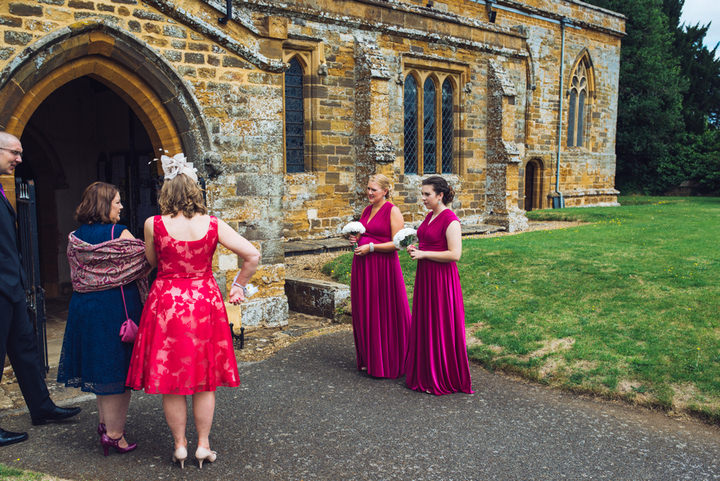 The dress
Dress was called Carmen – So Sassi by Sassi Holford – from Ellie Sanderson in Beaconsfield
I also got my veil from there, not sure who that was by though!
Shoes – Vince Camuto @ Kurt Geiger – Fushia Pink and suede!!
Earrings – Glitzy Secrets, Bracelet – New Look!!
The suit and bridesmaids
Groom Suit – M&S, shirt M&S, Shoes Barkers, Tie Tieplanet.com
Bridesmaids – BHS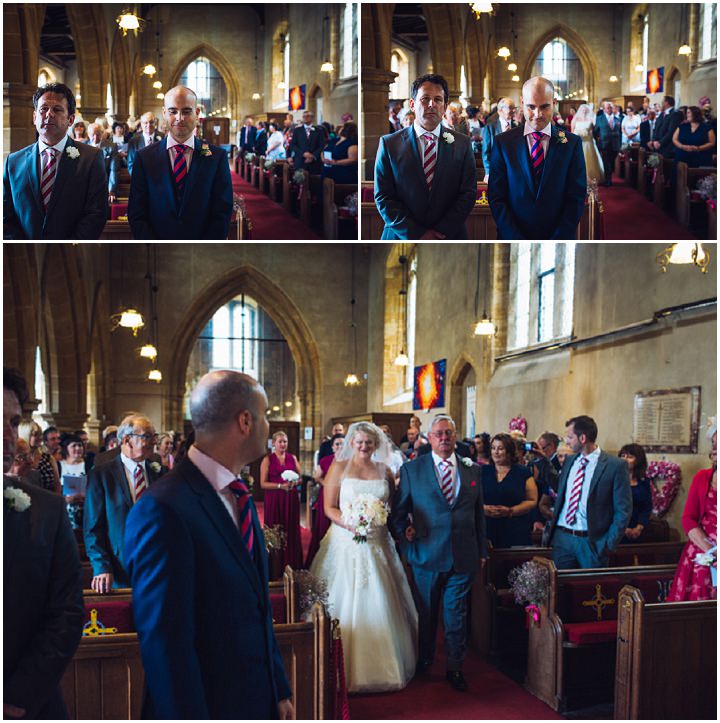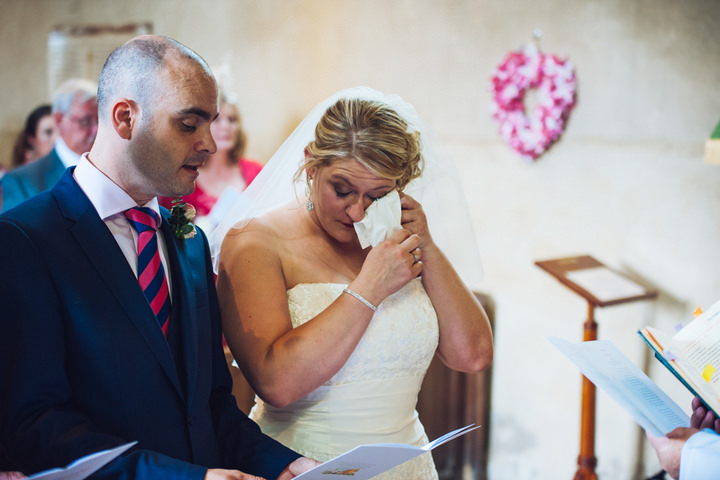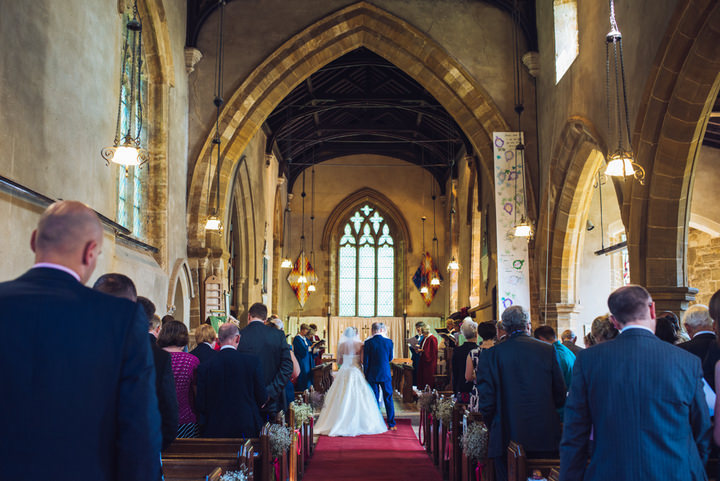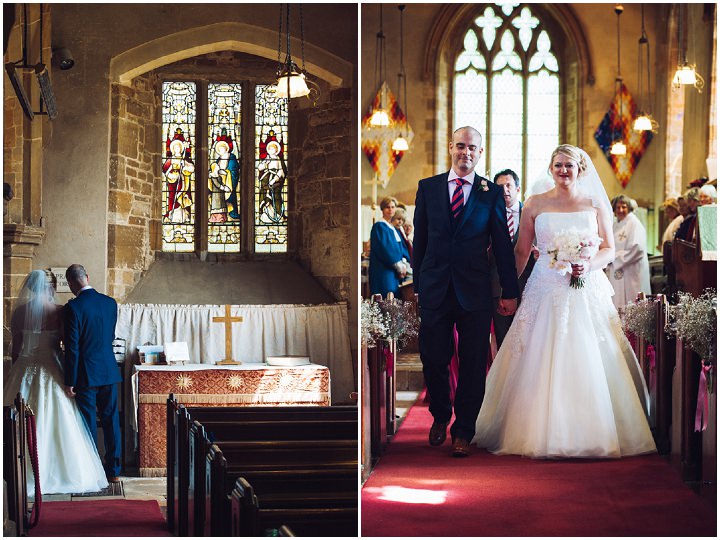 Theme or colour scheme
Pink. White. Pink. Pink and a bit of Grey – I don't know how or why we landed on that colour scheme, I just felt the bright fushia pink was really punchy and summery and I had pink shoes in mind!! Jez is also slightly VW obsessed, we used to have a camper van called Muriel!) so we had to also incorporate this somehow – see the table plan and table numbers!! And our friends very kindly drove us in their campers as our transport.
Flowers
I had a big full blousy bouquet and due to us having a later than usual summer I was able to have flowers that I didn't think I'd be able to have, my bouquet was amazing and I cried when it was delivered. Sofia did an amazing job and I just wish I could of freeze dried it!
Flowers in my bouquet were: Roses, Peonies, carnations and sweetpea
Buy or DIY your Stationery?
Bit of both!!
Jez my very talented husband designed all of the stationery, this included the full invites, menus, quiz cards, table plan, table numbers, sweet signs, signage to the venue.
I then sourced a local printer, and pocketfolds from a company online, and when everything arrived I put it all together.
Food
The Red Lion were amazing and we could basically create our own menu, we had so many tastings where Nick let us choose whatever we wanted to try off the menu. We wanted proper food, food that you'd pick if you went to a restaurant. We love food and wanted our guests to love the food we'd chosen!!
Starter – Woolsery Goats cheese mousse with beetroot, micro herbs and a port dressing
Main – Beer Battered Haddock, Handcut chips and crushed minted peas with homemade tartare sauce
Veggie – Brocolli & Stilton hand crimped pasty, handcut chips and crushed minted peas
Dessert – Iced Lemon Meringue with English raspberries
Coffee was served with mini vanilla custard filled donuts
Wedding cake
Our cake was 4 tiers, Pink and white ombre, Chocolate, Lemon, Carrot & fruit. We'd seen a similar design online and my aunty who does cake making created it for us. There were 472 individual hydrangea petals made by hand and applied to the tiers!!
Entertainment
During coffee at the end of the meal my Dad did a quiz, I love quizzes and my Dad is always the quiz master! We also had garden croquet of which there was a tournament between some of our guests which resulted in the winning mallet being signed by other guests!! We had our amazing photobooth design by Jez with props made by our friend Rose.
And in the evening we had the fab Potter Group supply the evening disco which was played to perfection and the dancefloor was full (and very sweaty) all night!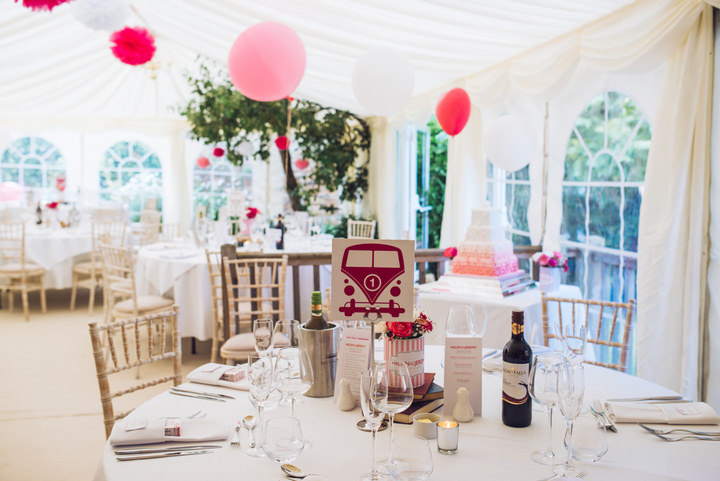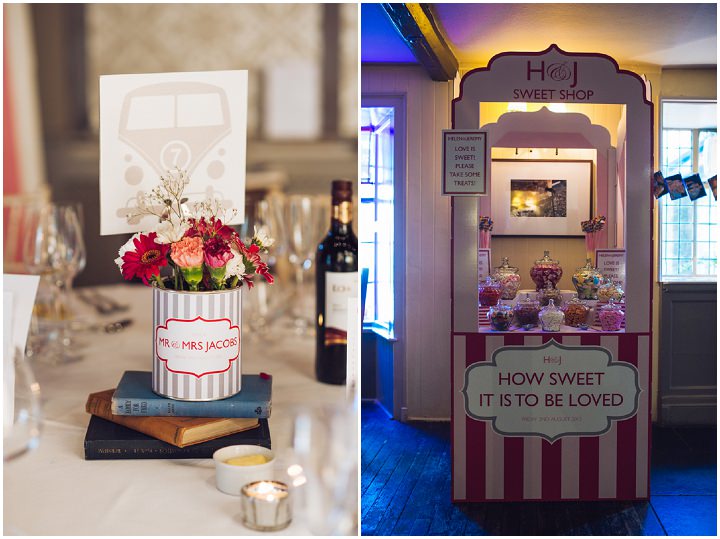 Decoration
The Red Lion is a very old thatched country pub so the actual pub section we didn't feel needed much decoration, the marquee section that was attached to the pub we decorated with paper pom poms, balloons and a huge H&J, that again Jez designed and made at work. We also had part of the garden inside the Marquee which added a bit of interest and for the evening we had fairy lights in the tree.
On the tables we had a table centre piece of three old books that I had sourced from ebay and a paint pot which we then filled with flowers.
In the bar area for the evening I also made photo bunting which was mounted photo's of Jez and I and this was spread around the evening area.
Personal and handmade touches
• Flag straws for the Pimms
• All Table centre pieces, and table décor inc. flowers!
• Stationery including Table plan, menu's and quiz sheets
• Huge H& J letters
• All venue décor
• Memory Table with photos of our families marriages
• Photo Booth & guest book
• Sweet Shop
• Photo bunting
• Favours – Cath Kidston tissues for the ladies, WW2 polystyrene gliders for the boys!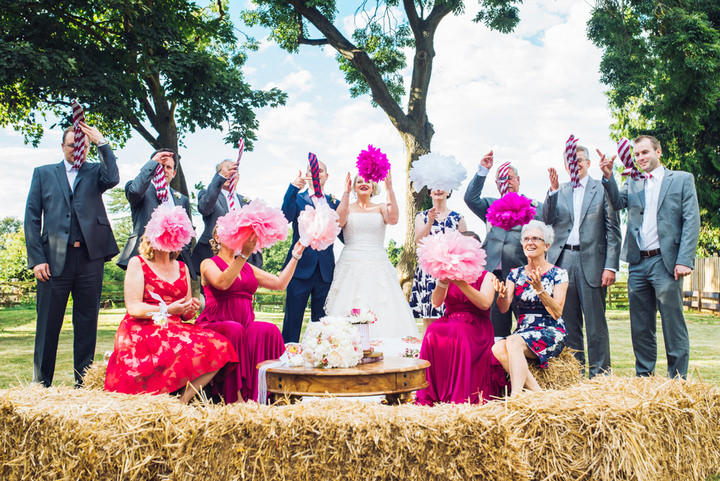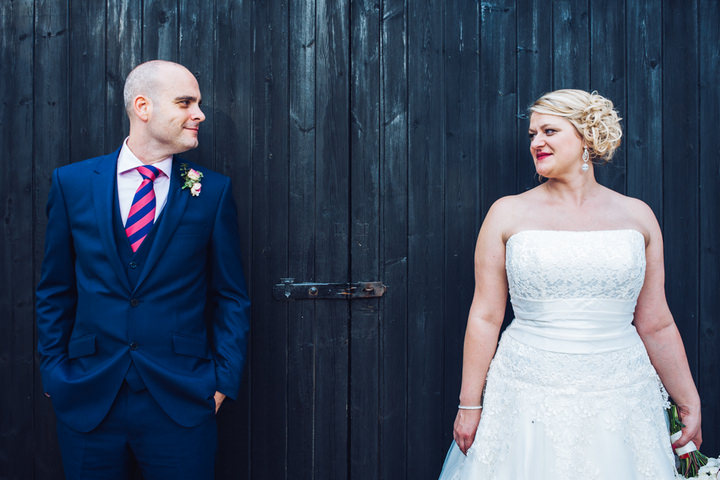 Special moments
All of it!! Once everyone had gone home Jez and I went up to our room and he'd arranged a bottle of our favourite champagne and cheese and biscuits! We sat on the bed, man and wife, talking about the day – it was very special.
Advice for other couples
really don't worry about the little things. No one will notice and on the day itself you won't care. I nearly lost it, tears and tantrums, over the flower table centre pieces, but they were just centre pieces. It didn't actually matter!! I was marrying Jez. That's what it's all about.
Biggest surprise
The compliments about the food, the venue, the service, the whole thing – everyone was so complimentary and so generous with their contributions towards our honeymoon!
And I think both of us would say how fast it goes, EVERYONE tells you this but you don't realise until the day that it really does. It's like the best tornado you could get caught in. And I know we'd both jump into a tornado like that time and time again.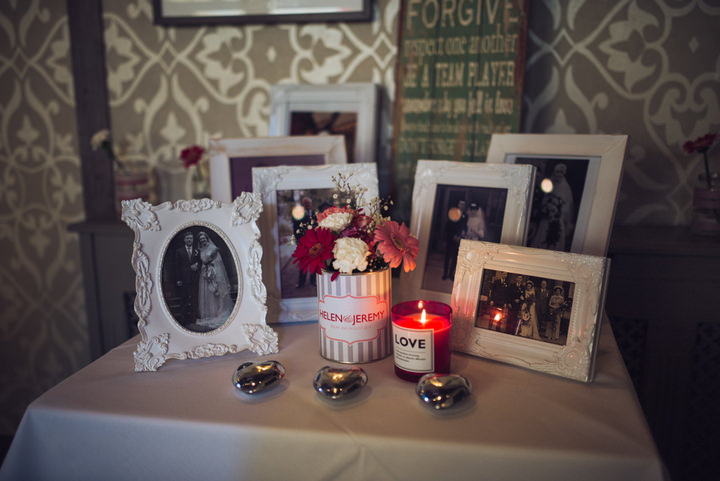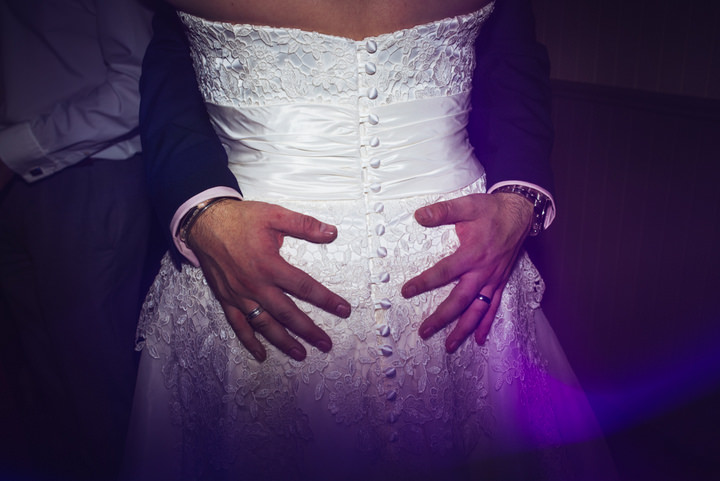 Supplier shout Outs
For more information on Laura's work go to
www.babbphoto.com
www.babbphoto.com/blog
FACEBOOK
@BabbPhoto