Happy Monday everyone and welcome along to another week, how are you all today? Did you have a good weekend? Mine was busy and pretty emotional. It was my last wedding of the season; Maria and Sam got married and it was  an amazing day. I took Nik along to help me out, he did the announcing and lots of front of house jobs, I have to say he was brilliant! 6 weeks ago I planned Sam's sisters wedding at the same venue, so it was pretty sad saying goodbye to the family as I have got to know them all really well. It was a brilliant day and I got to work with some amazing suppliers, it really does make my job easier when I have a team around me I can count on. There are some big changes happening with the wedding planning side of the business so it was an especially emotional event for me.
So now it's onwards and upwards and I will be able to spend  a bit more time on the blog over the next few month with no more wedding planning to do this year. So I'm looking forward to getting some new projects off the ground and get some other blogging jobs finished that I just haven't had to time to dedicate to during the summer months.
To start the blog off this week I have this gorgeous June wedding from Philippa James. Full of sunshine as we remember the gorgeous weather we had this summer!
'The best day of our lives. Relaxed, casual, fun and joyously blessed with the best weather of the year so far.'
Faye and Andy who were married on 1st June at Hogarths Hotel, Dorridge. 'We liked the 'flow' of the venue, the fact that nothing had to be 'turned around' from service to reception to evening do, the chance of an outdoor island service excited us and they were really flexible so we could have the exact food we wanted. We had 95 guests and it took 12 months to plan.'
How they met
We met whilst travelling in Australia in a dodgy hostel called Melanka's Party Bar in Alice Springs. During the usual backpacker party games, Andy got up on the table to sing MC Hammer – you can't touch this. Needless to say I was smitten. We then spent 6 weeks together in an equally dodgy camper van and 7 years later it all worked out ok!!
The proposal
We where on holiday to Scotland and I forced Faye to climb Ben Nevis and proposed when we got to the top.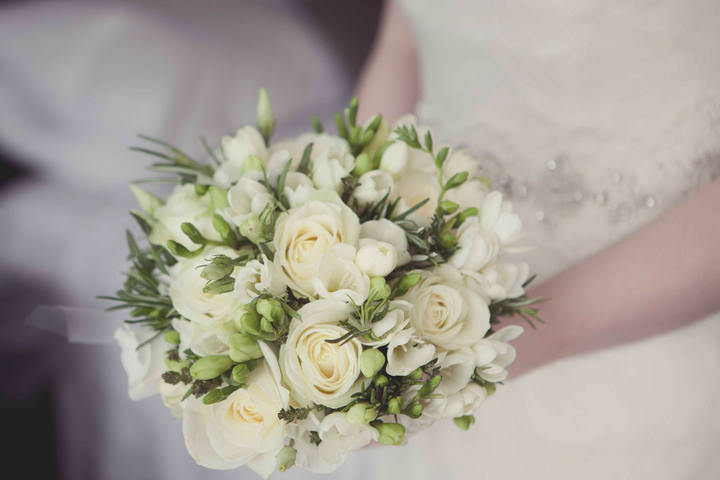 Why did you choose your photographer?
Andy and Philippa know each other from university and we think her work is amazing. We wanted something different and something that reflected our personality rather than the standard posed photos and we definitely got it. After our pre wedding shoot pictures we knew we had made the right decision – it was the one thing we weren't worried about on the day!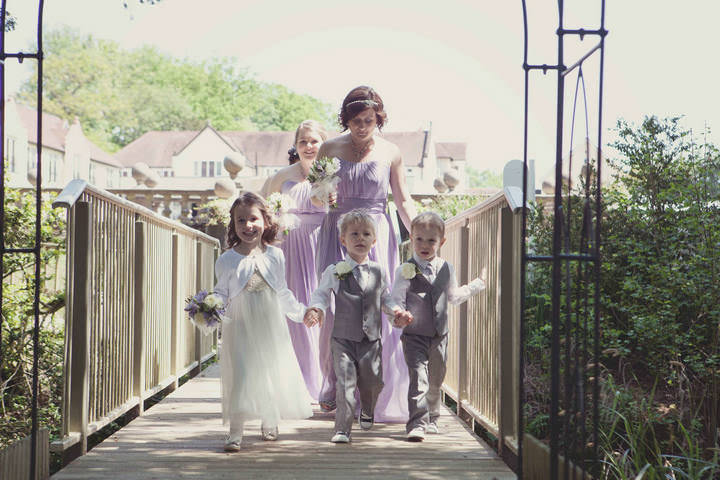 The dress
Dress was 2025 by Lusan Mandongus, Shoes were Carmel by Rachel Simpson , Head piece was custom made and worn by my friend on her wedding day the year before. I liked it so much my friend offered to lend it to me to be my something borrowed. The Pearls belonged to my grandmother and so my something old. I also wore a bracelet made by our beautiful flower girl Scarlett as an engagement present. The shoes for both of us came off pretty quickly and were replaced by Haviana's for more comfort.
The suit and bridesmaids
Andy's suit was from Next. Bridesmaid dresses by Dessy 2860 – one of my bridesmaid had twins just 5 weeks before the wedding. Thankfully the Bridal Lounge in Hull were great at doing alterations at the last minute!
Theme or colour scheme
Our main theme was based around our travelling and joy at discovering new places and cultures. We wanted it to be simple but full of impact
Decoration
Keeping in line with our travelling theme we had Globes as our centre pieces, table confetti made from heart shaped cut outs of old maps and the girls from my work made us some letters covered with maps as well.
Personal / Homemade touches
With Andy being an illustrator he made all the invites, response cards etc. We also made all the favours which were a combination of pickles, sauces, chutneys and jams that we had encountered on our travels. We have already had orders for more of our Lime Pickle.
Food
We had empenandas as a entree / starter. Main was Sirloin Steak & pepper sauce and old school treacle pudding for dessert.
Then sausage & bacon baps for dinner with our cheese cake and crackers
Entertainment
Giant jenga and connect 4 for the kids but it was largely enjoyed by our 'adult' guests!! We also had a larger than planned game of cricket, A live marimba performance from one of the brides maids and a local DJ.
Flowers
Simple flowers of Roses and Freesias with a bit of rosemary for fragrance.
Special moments
Meeting at the altar (well registrar's table) we kept the tradition of Andy not knowing what I was going to wear so this was probably the most emotional part of the day. Getting through the service with no tears, as I never thought I would manage this.
Checking into the bridal suite and realizing we got to stay this time.
The first dance – we were both dreading this and so decided to pick a song we loved that was as short as possible and them just dance round like idiots and hope it was over quickly – worked pretty well!
Biggest surprise
Just how generous our friends and family are – We are so lucky to have so many great people around us!
That the page boys and flower girl made it down the aisle in the suits and shoes we had bought them, with a smile on their face and with no tears!! Seriously a miracle.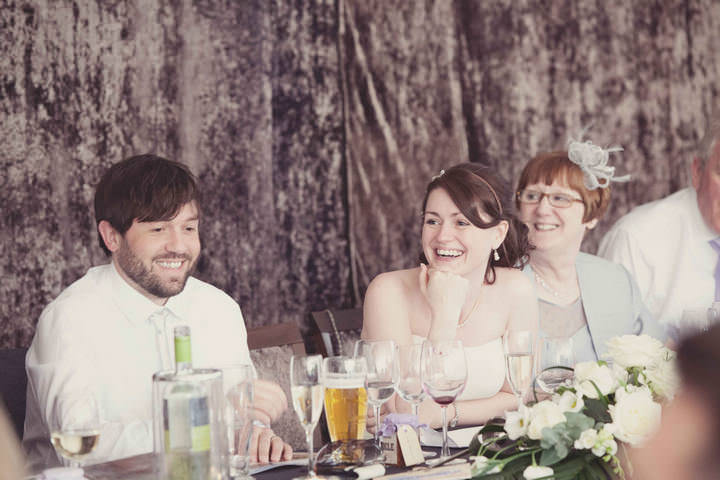 Advice
Have the day you want to have whatever that may be.
If something not right then change it – I changed my dress 5 weeks before the wedding and I'm so glad I did.
Have a spread sheet! – sorry but it's true, the more organized you are before the day the more you will be able to relax on the day. Knowing everything was taken care of meant we could concentrate on enjoying ourselves.
Suppliers Shout Outs
For more information on Philippa's work go to
www.philippajamesphotography.com
www.philippajamesphotography.com/blog
[email protected]
FACEBOOK
@PhilippaPhoto 
07968 501 851