Welcome along to another week, I hope you all had a good bank holiday weekend? What did you get up to? Mine was lovely we went down to Leamington Spa to spend a couple of days with Nik's sister and her husband, as well as his best friend, his wife and their little baby. The 7 of us had a great time, eating drinking and enjoying the sunshine. I completely switched off for a couple of days and now feel re-charged and ready to tackle the next few weeks of wedding season!
So it's going to be a short week for everyone this week and to start off the week I have this gorgeous wedding all the way from Australia, courtesy of Australian Photographer  Hilary Cam Photography. It's the wedding of Alice and Dave who were married on 24th November at the Botanical Gardens at the Lion Gate Lodge, New South Wales.
Hilary has been kind enough to tell me a bit more about the day…………..
Alice and Dave's wedding was so effortless to photograph. The entire day was a reflection of their personalities. The bridal party were playful and hilariously sarcastic yet grounded, supportive and caring. Alice and Dave had thrown out the rulebook for this wedding, they didn't want to spend their afternoon taking photos while their guests partied and drank all the beer, so they reversed it! We had the location photos first, followed by a mid-afternoon garden ceremony, and late-lunch reception that went into the night.
The morning started at the Blue Hotel on Wooloomooloo's Cowper Wharf. Champagne was flowing, the girls had gorgeous pastel gowns with matching shoes and nails. Alice wore a unique vintage wedding dress, passed down from her grandmother yet amazingly in mint condition. Next we met up with Dave and the boys for a few portraits. We had Dave posing for a photo when Alice snuck up behind him and planted the first kiss of the day – his expression, priceless.
The ceremony was held in the botanical gardens at the Lion Gate Lodge surrounded by lush flora. Robyn Pattison lead the ceremony offering the crowd a humorous glimpse into the secret lives of our couple. Drinks were on hand immediately after the ceremony as guests retreated from the intense summer heat. We have never had a wedding where the groom rides a lion statue, a classy bride breaks character for half a minute to attack a sausage roll, and the wedding cake has a mystery biter as a matter of family tradition. This wedding was our kind of awesome!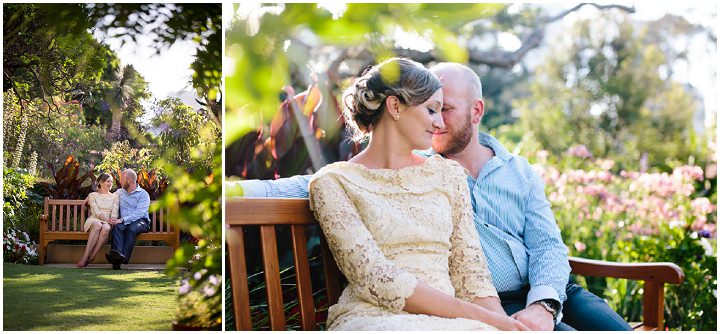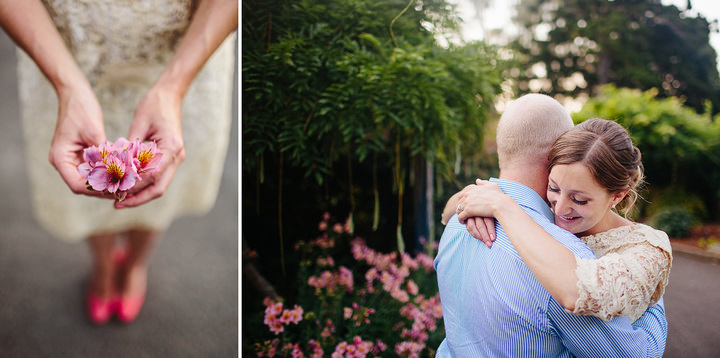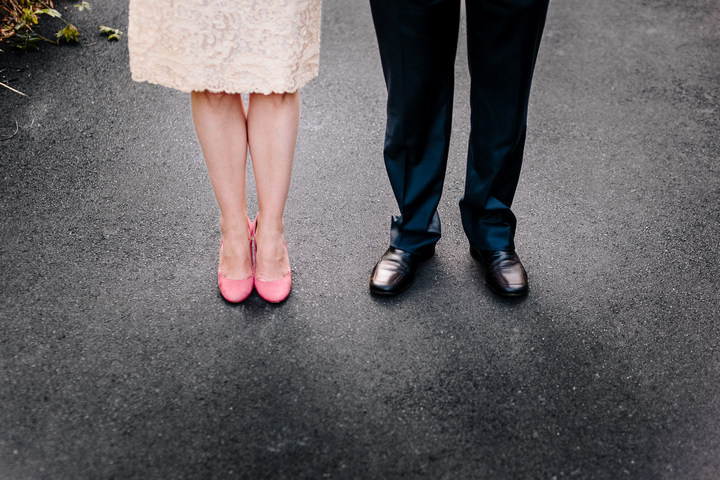 Supplier Shout Outs
Fore more information on Hilary's work go to:
www.hilarycam.com.au
www.hilarycam.com.au/blog
[email protected]
FACEBOOK