I have shared with you some amazing weddings so far this week, and today's is another fabulous one! When the bride has a cat named Trevor who wears a bow tie made out of the same fabric as her bespoke wedding dress, you know its going to be a good wedding! This gorgeous couple had a traditional Greek orthodox wedding, followed by an Urban city wedding reception with great food and great cocktails! Thanks to the lovely Laura from Babb Photos for the wonderful images.
'It was a brilliant, sentimental day…very intimate, only with close family and friends around us…there was love, loads of fun, more love and a bit of architecture…as it is part of our lives, professionally or not…'
Anthi and Theo were married on 15th June 2013 at London, Saint Sophia Orthodox Cathedral, Bayswater with the reception at Central Co. 'We wanted to have a very urban type wedding, hence London…It was also of course the place that we met …again! We had 65 guests and it took 5 months to plan, the last month was a bit stressful …but we were both quite relaxed throughout…'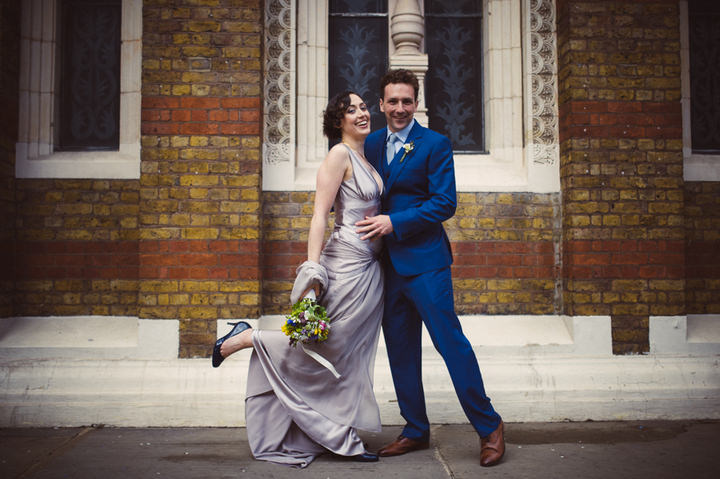 How they met
We knew each other from school back home, but London brought us together. We have been together for a bit less than 6 years now…
The proposal
Too personal! We need to keep something for ourselves! But it was exciting and hysterical together, we got engaged somewhere in Santorini, Greece.
Why did you choose your photographer?
We chose Laura after an extensive research and her photographs stayed with us from when we saw her website, and from the moment we met her, we knew that she would be the only person possible to go to a Greek wedding, without knowing any Greek…and being able to pull it through – and look at the result! Brilliant!
The dress
By Federica Bruno Couture. The amazingly talented Federica made the experience of designing and making the dress a complete joy!
Shoes from LK Bennett and the only accessory, the art deco necklace a present from my godmother hand made in the 50's
The suit
Suit from REISS.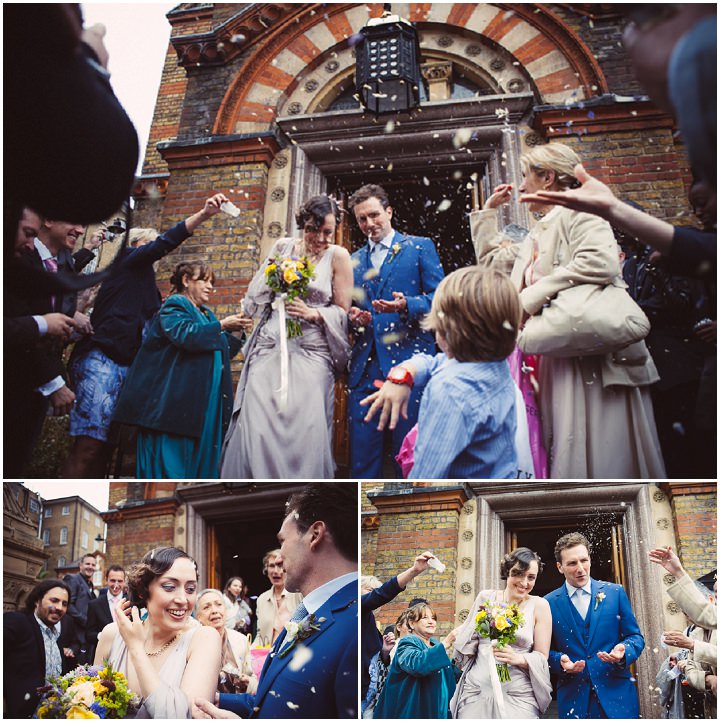 Theme or colour scheme
We didn't start of having a theme or colour, however my dress, hair, jewellery had a 30's feel and our wedding invitations a more vintage feel.
Decoration
At the reception very simple with vases full of flowers, and paper coloured pom poms.
Personal / DIY touches
Quite a personal touch, were the invitations out of old Greek postcards, hand written by myself with a stamp with our initials and a note typed on a typewriter. We also made our thank you treats for our guests – called mpoumpounieres, which you always give after a Greek wedding and contain sugar almonds.
Food
A mix of yummy canapés, and quite a lot of drinks-his and hers cocktails that everyone loved! (Theo's was more popular…boo)
Entertainment
Bus ride with a stop at the serpentine pavilion and then loads of dancing back at the reception!!!
Flowers
Colourful wild flowers cut the day before, yellows, green, purples!! from the Real Cut Flower Garden Company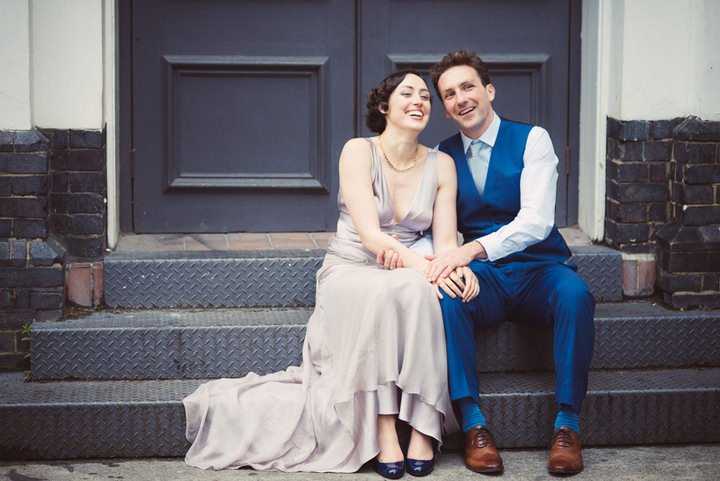 Special moments
When we were in the middle of Oxford circus, with traffic and people around us and Theo took me in his arms!
Advice
Don't over think it, the best moments are the ones that you never plan, remember that the day is for you, be happy and enjoy every minute of it!!!
Biggest surprise
for Theo – that Anthi came to the church!
for Anthi – the extensive love from everyone around us, this was exactly how I wanted the day to be!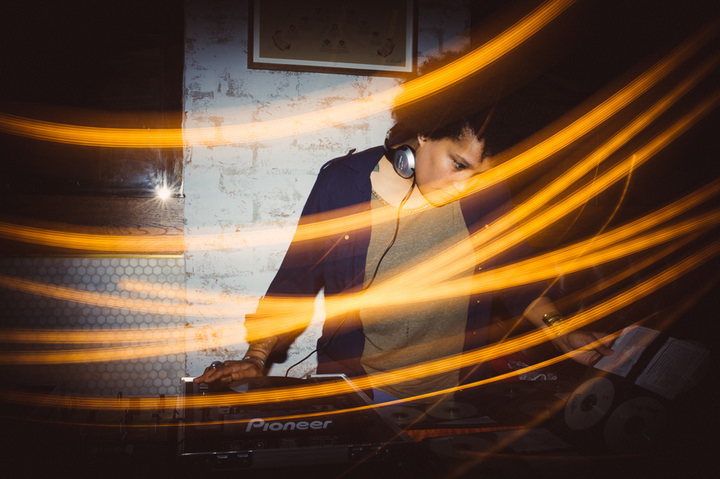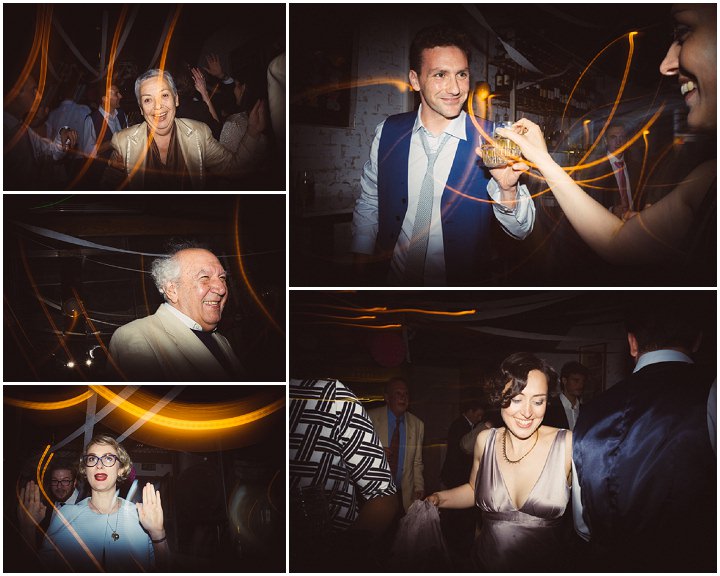 Supplier shout Outs
For more information on Laura's work go to
www.babbphoto.com
www.babbphoto.com/blog
FACEBOOK
@BabbPhoto