I love today's wedding for many reasons. Firstly it comes all the way from Florida, so is full of amazing sunshine. It has the coolest couple who have gone all out for a super relaxed day. A ceremony a lake side beach, followed by alfresco dining and dancing underneath the stars. I am also loving the collection of vintage decorations that the couple have pulled together that make this wedding so amazingly eclectic. I love the whole vibe of the wedding, and the emotion that is seeping through the images, so beautifully taken by Stacy Paul Photography . I hope you like it a much as I do.
'I keep thinking of all my friends who were there for me, and the big beautiful skies that stayed so blue and perfect for us all day and into the night. My wedding was the best day of my life, my husband and I both miss our brilliant perfect day'
Katie and Evan who were married on 1st June at The Nest on Lake Weir in Ocala, Florida. 'We wanted a lake atmosphere with Florida Oak trees. The Nest was even better than what we were searching for, with a sandy bottom lake, a beach with a fire pit, lots of grass, and our oak trees. We had around 150 guests and it took 5-6 months to plan.'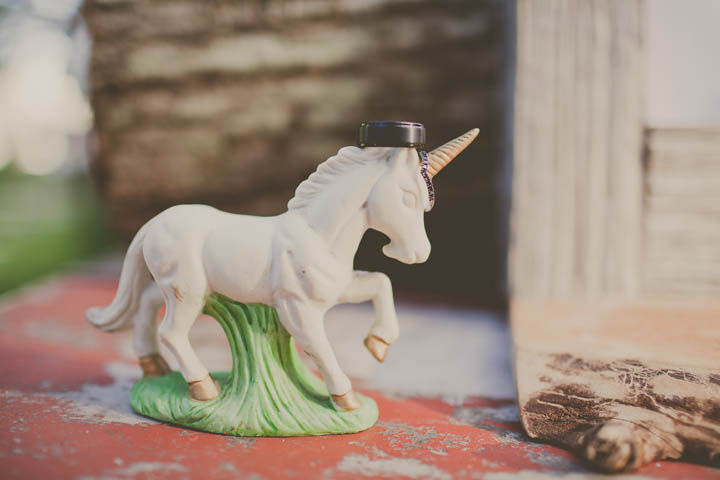 How they met
Evan was at a bar with friends celebrating his birthday and we ended up talking very briefly. It ended up that we had two mutual friends and were asking them about each other. Then through a game of friend telephone finally formally meet again. We have been together for over 6yrs.
The proposal
Evan proposed on my birthday while I was pregnant with our first daughter. We went to a butterfly garden where they release butterflies daily. The etymologist who released the butterflies kept the ring in the box with the butterflies and gave it to me as he released the last butterfly. Then in front of the waterfall, Evan bent down on one knee and proposed. I said yes. Five years later we finally did it. Good things come to those who wait.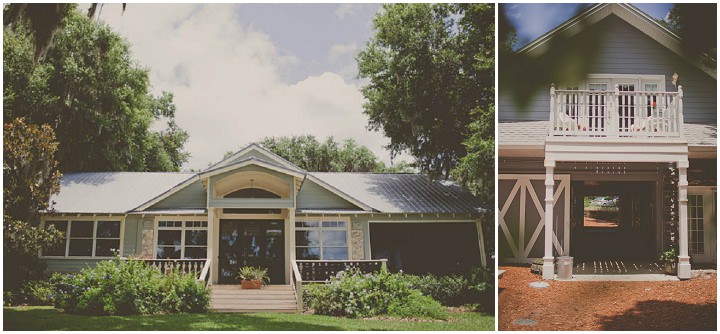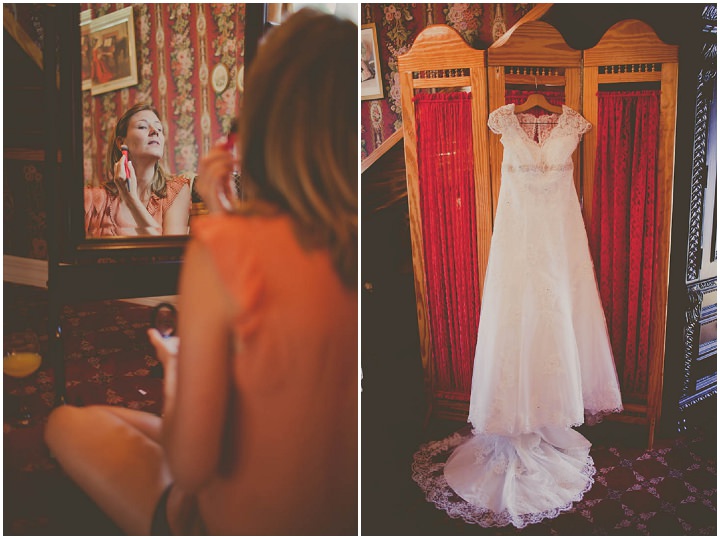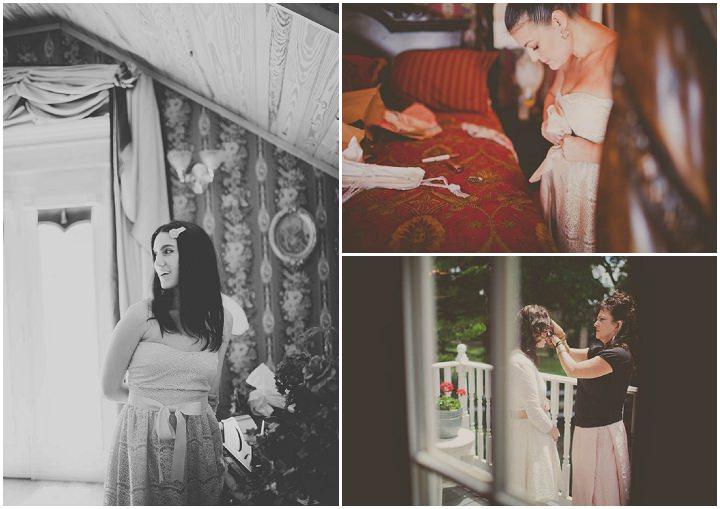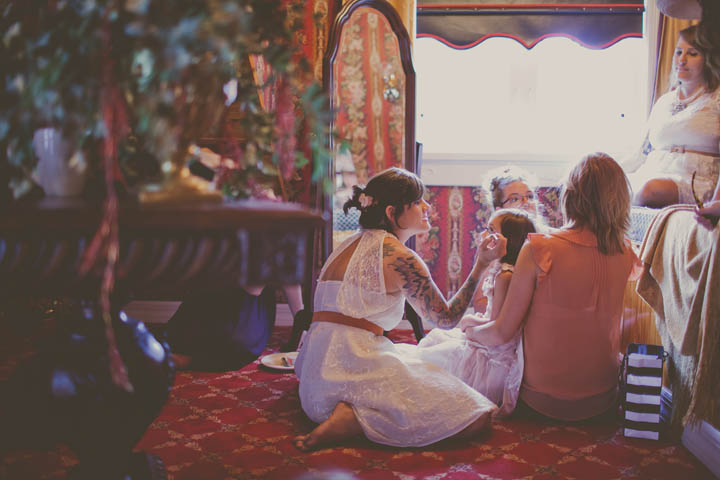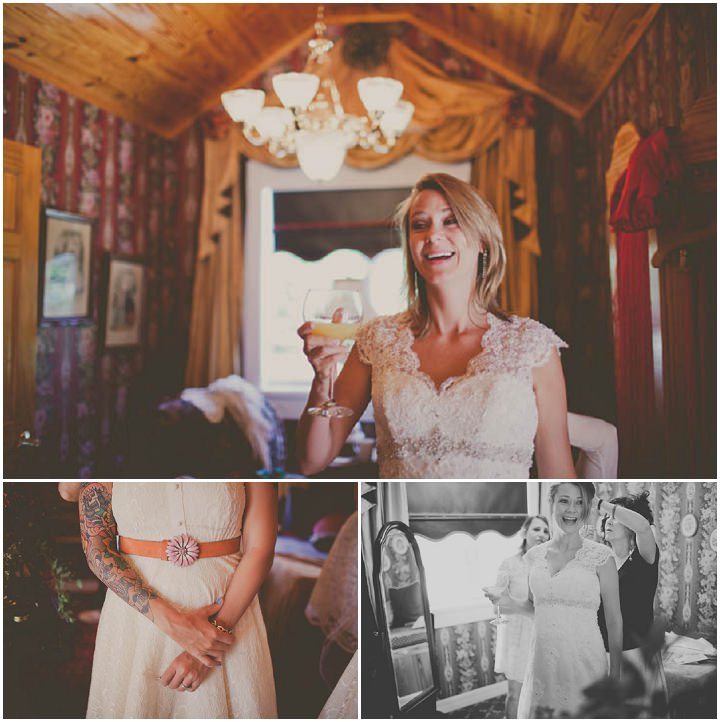 Why did you choose your photographer?
We searched many different sites and found her. We really liked her vintage style.
The dress
The dress was a vintage inspired David's Bridal dress and then I changed into an eyelet 50's inspired dress for the reception. I was shoeless on the sand and then changed into some cute flats I found on ShopRouge.com.
The suit and bridesmaids
We wanted to keep it simple. The guys wore chinos and bowties from HoboTies found on etsy.com. The girls picked out their own lace dresses we mostly found on Modcloth.com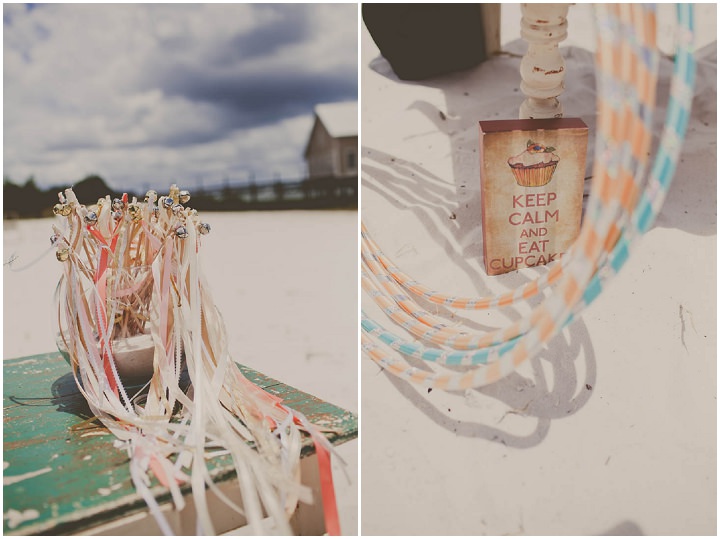 Theme or colour scheme
My friends teased me about my colour scheme because they were so loosely defined. We wore mostly blushes for the ceremony and stronger colours for the reception like coral. Evan really wanted blue in there so a lot of the table and decorations were blue. The theme was "Dinosaurs and Unicorns", our favourite "animals."
Flowers
Blush roses and carnations
Food
We had Gazpacho shooters, Salad with toasted pine nuts & sunflower seeds, mandarin orange segments, cucumber, craisins, goat cheese tossed in raspberry balsamic vinaigrette.
Fruit & cheese. Stuffed mushrooms. BBQ pulled pork sliders with pickled red onions, Beef sliders with roasted garlic mustard/mayo sauce, pickle relish, cheddar on sesame bun. Fish taco slider- Swai fish with lime infused & sesame seed napa cabbage slaw & finished with baja sauce
Entertainment
We both love to dance, so a DJ friend of ours who spins local dance nights played lots of fun music. We are also entertainers so we through in lots of fun things in the traditional things we did. Like for our garter toss, when Evan reached in to get my garter he pulled out a pair of ridicules underwear that I had tucked in a garter. We liked putting our own spin on things.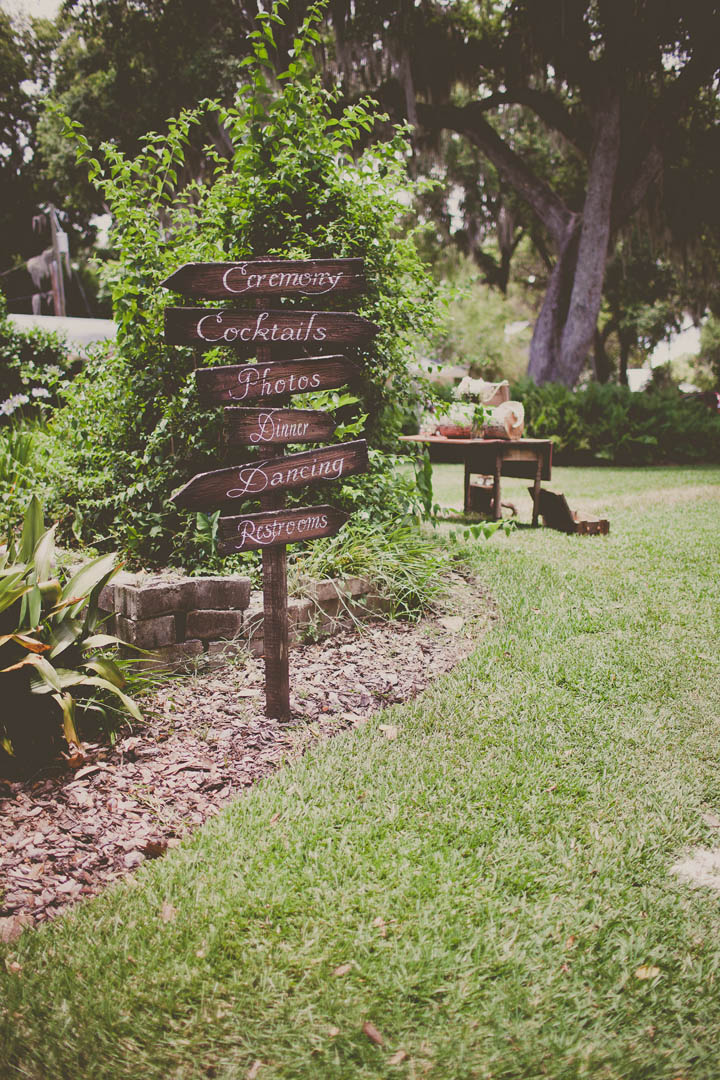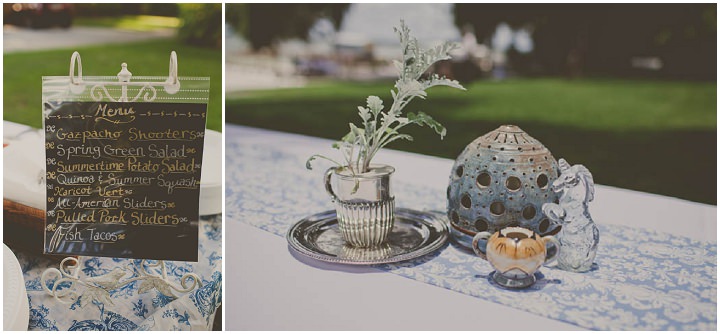 Decoration
My father passed away a few years ago, and my mother when I was a child. We basically took all the relics they left as well as our own collection of knick knacks and used them. We felt like it was the perfect representation of who we are.
Personal / DIY touches
We did almost everything ourselves except the food. We decorated, planned, put together, and organized, all with the help of friends and family.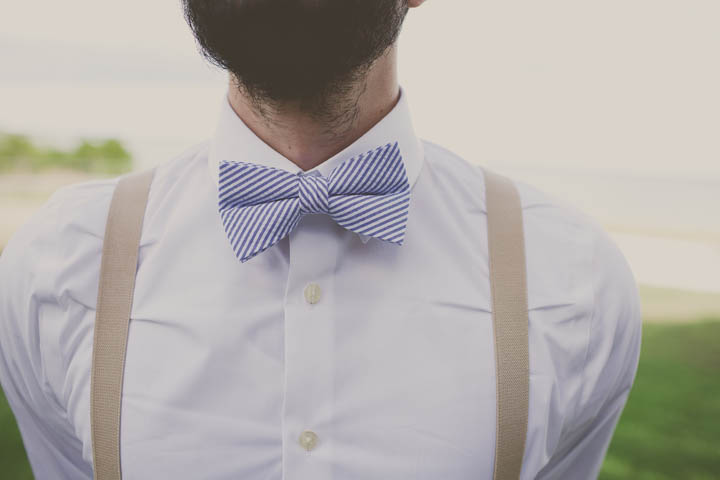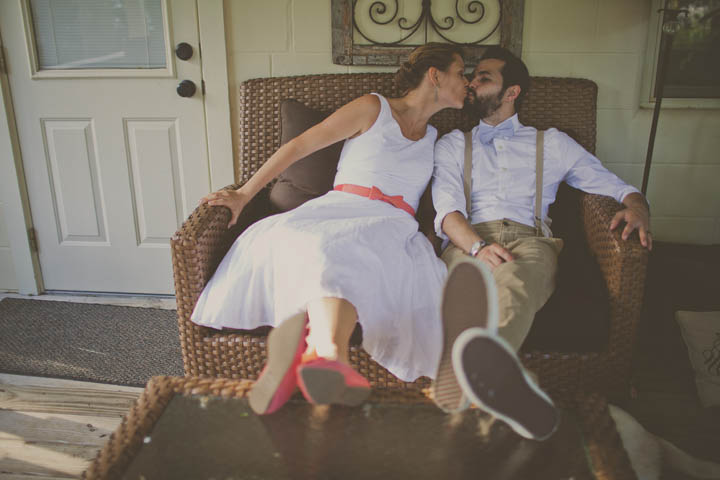 Special moments
My favourite thing was getting in the water with all the kids. The water felt so warm and perfect and to see all those kids enjoying life so much that they swam in their clothes. I remember my toes sinking under the water in the warm soft sand and I watched my five year old daughter's dress flowing in that clear lake. The feeling was pure bliss. That moment summed up the whole day.
Advice
My advice would have to be that no matter the traditions or expectation of other people, do whatever you and your fiancé want. It is your love, your experience, and it is your day to remember. Remember also to slow down and drink it in while it is happening. There were times that we wished we would have taken a breath and really enjoyed the moment instead of needing to do something that was scheduled. Things move really fast and… wait I think I am quoting Ferris Bueller now. He had a point though.
Biggest surprise
I never expected to smile that much.
Supplier Shout Outs
For more information on Stacy Paul Photography go to
www.stacypaulphotography.com
http://stacypaulphotography.com/blog
[email protected]
FACEBOOK
(813)841-8160
www.facebook.com/pages/Stacy-Paul-Photography
I love, love, love all things vintage, which is where my photography style started, but I feel like it has evolved. I guess if I had to describe it now I'd say it's earthy, creative, natural with a touch of whimsy, and most importantly, fun. I'm currently based out of Tampa, Florida USA, but I absolutely adore traveling to photograph lovely weddings, and I'm up for going just about anywhere
[jprel]