Today I would like to introduce you to a gorgeous collection of Bridal wear. The collection comes from Leila Hafzi who is based in Nepal and features a beautiful array of soft, unstructured gowns that would suit any bride to be. I just love the soft lines and draping fabric, perfect for the Boho Bride!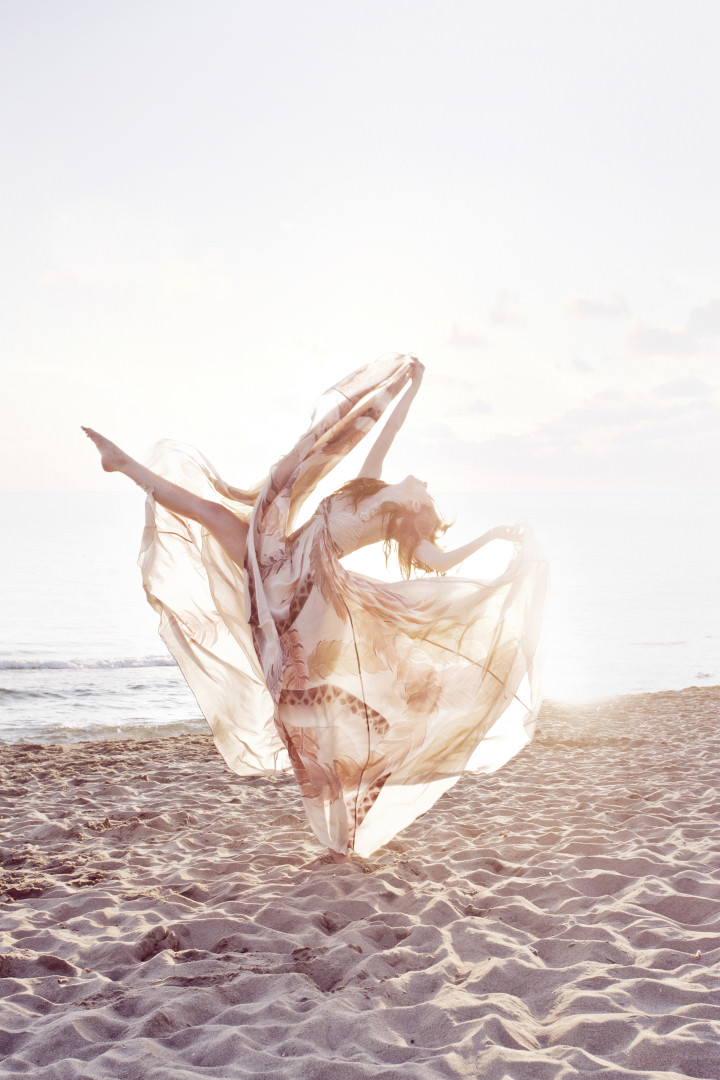 'Established in 1997 The LEILA HAFZI Collection of Bridal and red carpet gowns has been at the forefront of the eco-conscious high-end fashion scene.'
'Hafzi has made name for herself with her collection of gowns that are as appealing to the bride and bride's maids as they are to Hollywood Starlets.  This years Oscar winning Best Documentary subject Inocente wore a gown from the SS13. While star of the hit series "House of Lies" Dawn Olivieri wore a signature LEILA HAFZI gown.
Other celebrity fans include: Kim Karadashian, Amy Smart, Katie Cassidy, Livia Firth, Dawn Olivieri, Ivana Millecivic, Super-Model Josie Maran and Maria Menounos.'
The Ethical Trading Policy
Founded on the principal that fashion can and should be both eco-conscious and ethical, Hafzi has become the voice of the high-end fashion movement.
Hafzi's design and Production Company 'Nepal Productions AS', established in 2005 is a member of The Ethical Trading Initiative – Norway, (IEH); a multi shareholder initiative of employers, organizations, trade unions and NGOs, who's activities are based on the acknowledgement that companies have a responsibility to human rights: including internationally accepted labor rights in their supply chain.
Hafzi choosing to produce her collection in Nepal, Hafzi help to establish the village with an environmentally friendly production cycle. Hafzi says: "While we have come far in our efforts, there are still lengths that we must go, we are confident that we will get there by overcoming challenges, one at time".
The collections
Leila Hafzis bridal lines,  is a series of innovative Bridal and Red Carpet Collections. It features luxurious materials, lovingly woven, cut and shaped into unique pieces to drape the global goddess for any special occasion.
The Designer finds inspiration wherever cultures meet and interact. The collection builds on the strings of prayer flags hanging across rooftops, and above the streets of Kathmandu in Nepal. Worn by the wind and sun, their sharp edges grow soft and ruffled. This look is found throughout the collection in details of rough edge cut silks, to
compliment the overall femininity of the designs.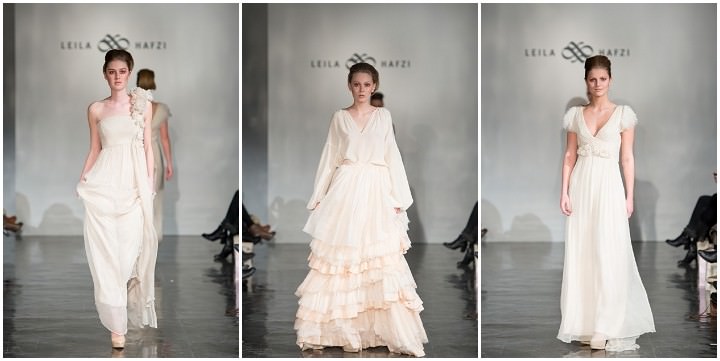 Create your own wedding dress
The Leila Hafzi collection also offers brides the ability to create their own wedding dress.
Offering a wide selection of skirts, colors belts, silk flowers, veils and corsages the combinations are endless for a bride to personalize her dress for that special day, giving the bride an opportunity to further bring her own personality into the design.
Average price of the gowns are Euro 2000 . with a 3 month delivery time.
Leila is doing a series of trunk shows later this year. For more information on thse dates contact event@leila‐hafzi.com
Fore more information go to
http://leilahafzi.com
FACEBOOK
@LeilaHafzi