Today on Bridal Style, I would like to introduce you to Nymphi, a new bridal collection from Greece which is soon to launch in the UK.
'The collection will include, veils, floral head pieces, sashes, cuffs, collars and shoulder pieces, Nymphi's bridal collection has much to offer. With a range of look defining, statement pieces and a variety of styles including vintage, Bohemian, art deco, and classic romantic, the collection cleverly combines styles and materials to create pieces that intertwine with one another to accentuate, compliment and define any bridal look.'
The designer
Nymphi Bridal is the love and passion of accessories designer Varvara Dimitrea. She founded the company in 2006 when she began making jewellery with such a distinctive style that her pieces became instantly recognizable. When it was suggested to Varvara by a friend that she should move her talent into the world of bridal the decision was easy and Nymphi Bridal was born.
Growing up between Chicago and Southern Greece and coming from an intensely artistic family it was no surprise when Varvara showed a flair for design. When she eventually settled in the Mani region of Southern Greece and while raising her family she found time to develop her love for fashion and design and Nymphi was born.
The area is a place of stunning beauty and ancient legends – inspiration is abundant and the Nymphi team is extremely lucky to be able to step out of their doorstep onto some of the most spectacular backdrops in Greece and they love nothing more than to share this beauty through their bridal line.
The collection 
Nymphi is now a growing company with a clear vision to create statement pieces that are an inspiration to own. Nymphi pieces are crafted by hand with only the highest quality tulles, laces, crystals and stones. Every piece is created with love, care and attention and is made for each bride; customized to ensure it meets her exact needs.
Offering everything from floral veils to statement cuffs, collars, sashes and intricate shoulder pieces, Nymphi Bridal has all the finishing touches allowing you create a definitive bridal look to match your unique personal style.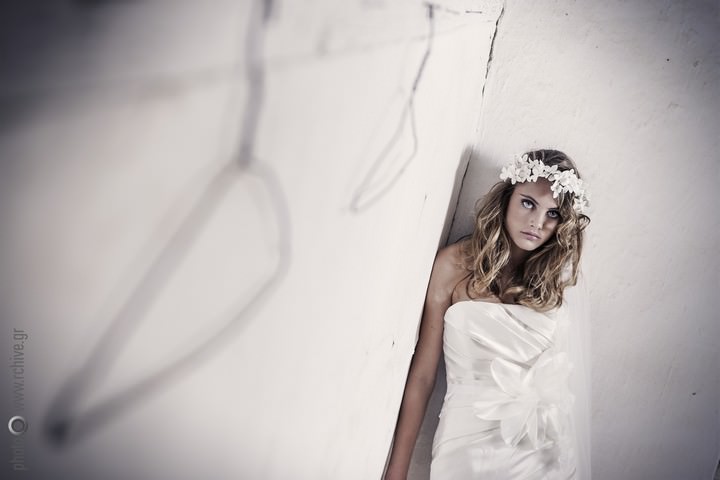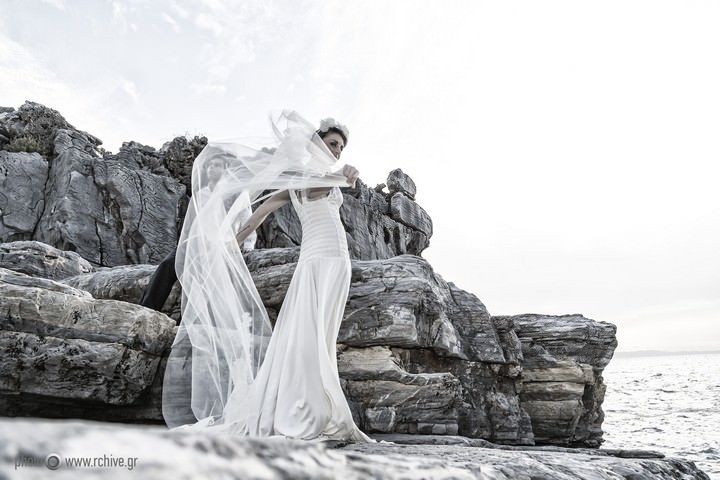 The UK Launch
Ahead of Nymphi Bridal's UK launch they set out into the Mani to capture the essence of their 2014 collection and they would like to share this with you now. With beautiful dresses from Orsalia Parthenis and the artistic work of rChive visual storytellers and talented videographer Alexandros Papathanasopoulos Nymphi are so proud of the results and hope you enjoy seeing a glimpse into their world.
Nymphi Design 2013 from rChive on Vimeo.
For more information go to
www.nymphidesign.com
FACEBOOK
PINTEREST
@NymphiDesign