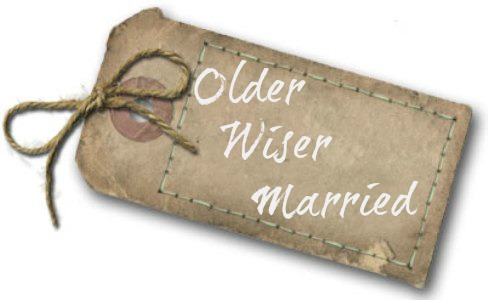 After the huge success of my first Older Wiser Married feature, where I talked you though my own Ibiza wedding, here is the 2nd edition of the new feature!
The idea of the feature is for couples who are married to share with you their wedding story and experiences and also the things they would do differently if they could go back and do it again. We also focus on the positives and the things they think really worked, what they have learnt and how their marriage has changed their reparations.
I had a massive response from people who wanted to get involved and share with you their wedding story, so I'm really looking forward to sharing all of their experiences with you. Today it is the turn fo Nicola Thompson, from Nicola Thompson Photography.
Name –

Nicola and David Thompson


Company –

Nicola Thompson Photography


Date of wedding –

31st December 2009


Location of wedding & venue –

St James Church, Didsbury & The Didsbury House Hotel


Number of guests –

Approximately 65 in the day & 20 extra in the evening


How long did it take to plan –

1 year
We decided pretty quickly what we wanted from the day. My husband proposed on Christmas Eve 2008 which was very romantic! We already had our daughter at the time so planning a fancy engagement at the top of the Eiffel Tower was never on the cards (you parents will understand that!). So David proposed by surprising me with a slideshow of our favourite pics along with a soundtrack of my favourite songs, champagne, a plastic orange engagement ring and a bunch of wedding magazines! He cooked me a nice meal too it was so lovely!
We obviously got straight onto thinking about the wedding and since we didn't want to wait over a year to do it we thought Christmas time the following year would be ideal. I had never really wanted a summer wedding as I didn't want the weather to play a huge part in my expectations and I felt that a Christmas wedding would be romantic and different (and I had to be different!). So I thought 'New Years Eve!' We both loved New Years Eve and we'd always made an effort to celebrate it over the years so we really thought it would be a special date for us but had no idea whether it was possible with suppliers/the cost etc so started looking into it.
We knew we wanted a chic city wedding from the off rather than a country affair – we moved down to Manchester years ago and none of our family and many of our friends didn't know the area or had never visited so we felt having a city wedding would give them an insight into how and where we lived. We started looking at venues that were cool and local-ish. Oddfellows in Chester was a contender, as was The Belle Epoque in Knutsford, The Great John Street Hotel in Manchester city centre was a runner-up, but when we found The Didsbury House Hotel we knew it was right for us. Just a stones throw from where we lived and a beautiful medieval church within walking distance meant it was perfect! 27 bedrooms for our travelling friends and family to stay, the entire place to ourselves to have a New Years Eve party – available on our date of choice and the same price as any other weekend of the year. BOOKED!
I wanted to create a very expensive, boutique feel to the day but we did have a budget to stick to so I decided to forego some of the usual traditions so that we could afford fewer but nicer things. The venue was decorated beautifully for us by default and it didn't have the space for a sit down meal as it was basically a house with separate rooms so we saved on table plans and details, table flowers, place names etc. We also saved on the meal as we had a buffet style hot bowl food which didn't amount to as much per head. I chose not to have any official bridesmaids as I have such a close bunch of friends and there's 7 of us! Plus they all lived 200 miles away so couldn't easily get together to try on dresses and help me organise. Also I didn't think they'd want to be stuck in a bridesmaids dress at a New Year Eve party so we saved on all bridesmaid elements! We didn't have a DJ which saved us money – I did all the music for the day and night on my I pod and it played through the entire house. Saving on those few things meant we could afford the better venue, my amazing dress and free drinks for guests for a good chunk of the evening. We did have some special winter touches – mulled wine and spiced cider on arrival, lots of candles, I bought bath bombs for the guests as a thank you and packaged them myself which were left on the beds in each room. Many of the rooms had a free-standing bath in the main bedroom so we thought this was quite special and didn't need to do thank you cards as a result.
We partied on down in silly wigs until 2am on a little black and white dance floor I had hired for one of the main rooms. It was such a great night hence my dress got trashed in a cartwheel incident ending with me in the fireplace… (no fire was lit I might add lol!) I also vaguely recall a conga outside at the stroke of midnight…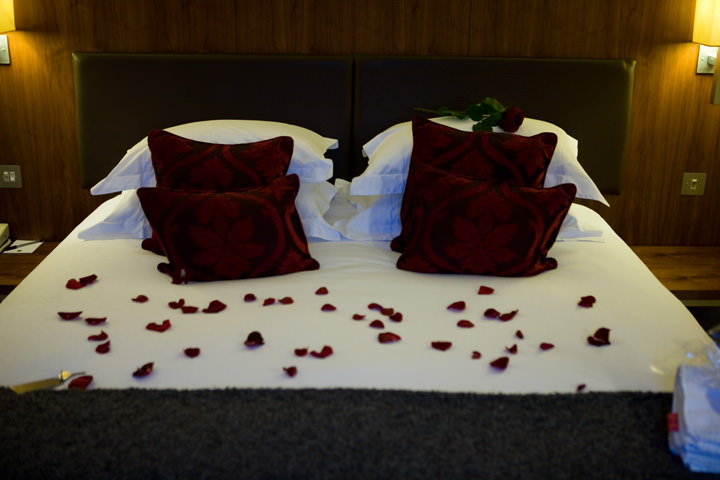 Best Decision
Venue 
Dress 
Date 
Cheese cake 
Fancy Dress Box 
Playlist 
Magician 
Sweetie Table 
Walking down the aisle 
Honeymoon
The venues
The church was absolutely amazing – one of the best parts of the day for me was saying our vows it was so special. Brings a tear to my eye! The church has a claim to fame – it's often seen on Corrie its used for most of the weddings it's so pretty!  They put candles all the way down the aisle in little lanterns it looked beautiful. The Didsbury House was such a great party venue it felt just like a big house party which was exactly the feel I wanted. Every guest had a fab room, there were cosy open fires, and it wouldn't have mattered if there had been a storm outside it could never have affected the day since there was not much outside space really.
The dress
My dress was a Stephanie Allin design called Kelly. It cost a bomb but it had pockets and a belt and i felt just like me in it. It was perfect. I have one bit of advice about dresses though – I did have a wobble half way through the fitting stage and I now explain to brides that this happens to the majority of people. Go with your gut and remember how you felt when you first put it on.
The date
New Years Eve was such a special time to get married we loved it – it suited us so much. I thought it would be difficult to bring everything together because of the date but it turned out as easy as any other. It just added a very special feel to the day
The cheese cake
I love cheese and a cheese wedding cake was a must. AMAZING. We were giving cheese to our neighbours for weeks it was so big! We did have a friend make another more traditional wedding cake for us too which looked amazing so we ended up with 2 cakes.
The fancy dress box
A small element of the day but a good one. Box of wigs, hats, stupid glasses and glow sticks. Fun fun fun.
The playlist
I spent a long time doing the wedding playlist it was very dear to me. I do have excellent taste in music I must say and there weren't many songs for the oldies on there! This was my pride and joy we still listen to it now and we had lots of great comments on the night about how good the music was :
The Magician
We had a magician I'd seen at a wedding I'd photographed and he was amazing. I wouldn't say that a magician suits every wedding and as with most things you can get it totally wrong – but as our wedding was more a house party it was brilliant. He was really very good, everyone commented on how great he was. I have seen some pants magicians over the years though – if you are going to get one they have to be more Dynamo than Paul Daniels!
The sweetie table
I did it myself, it looked great and went down a treat! Vases from Ikea.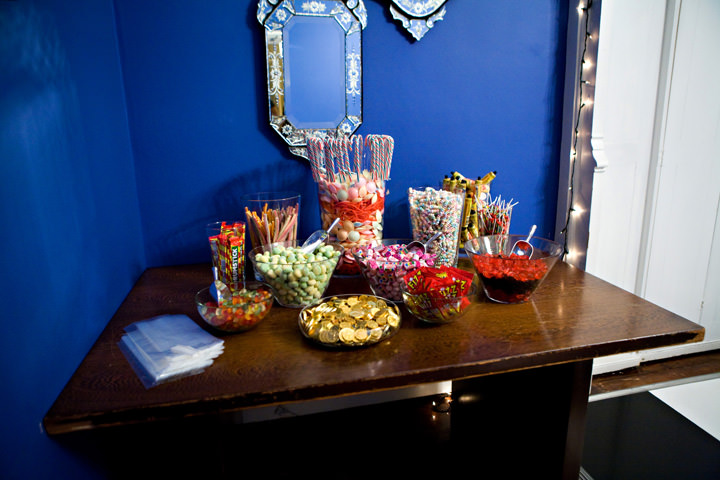 Just me and my Dad walking down the aisle
As I didn't have any bridesmaids just me and my Dad waited at the door of the church and it was a very special moment.
The Honeymoon
We didn't decide where we wanted to go until after the wedding as we knew we weren't going until April and initially we thought we about going to New York or doing a big city, but in the aftermath we were so exhausted that we decided on the Maldives – we needed a bit of R&R! The Maldives was just stunning I would recommend it to any couple wanting real luxury. I've popped some photos here from the honeymoon you just have to see it – we went to Centara Grand Island Resort.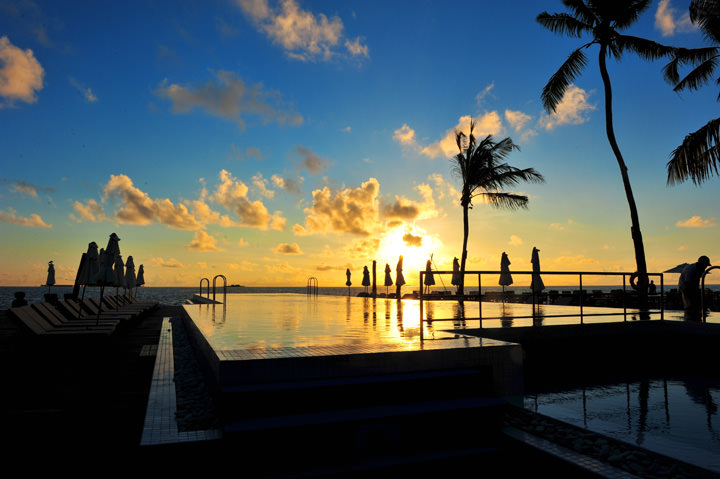 What would you change? 
Photographer
Hair and make-up
Video
Bridesmaids
The Food
Theme
The Photographer
The photographer – I haven't mentioned the photography yet… at the time we were planning our wedding I was a part time wedding photographer, worked in my own little bubble, no social media, didn't have a clue about the tons of amazing photographers that were available to me. I also had a bee in my bonnet about spending too much. WRONG. We spent £700 on a female photographer that I got on really well with and lived locally. She came for 6 hours of the day which I thought was long enough. WRONG. And her style didn't suit me – she was a very good technical, more traditional photographer but her work didn't have a story telling vibe. She really was a lovely lady and she did her job the way she told me she would – it was my lack of knowledge that was the issue. I was happy with the pics when we got them – but now I know what wedding photography can be due to my own growth in the industry, I would choose very differently. I should have opened my eyes to the huge variety of photographers out there. Photography has moved on a lot even since I got married so I'm not sure I would have ever got what I'd wanted but if I had to do it all again I would definitely be spending £1500-£2000 on the photographer and it would be the first thing on the list, before the venue possibly! And my biggest regret is not having a set of images that tell the story from start to finish. That's the killer. It was my idea to only have 6 hours but it was a bad move. I just had no idea.
My hair & make-up
I had a real carry on with my hair and make-up. Went to about 3 trials and each time thought 'no way!'. Then I found a guy in a local salon that had a bit more flare with hair! So I just clung to him and he ended up doing my make-up too. It was ok but I wish I'd had a bit more going on up there now – maybe a veil. I wanted to be different but I felt like people tried to push me into what was normal by telling me it wouldn't work. I got scared that dark eye make-up would run and red lipstick would smudge and my hair extensions would fall out – so I just had a fairly normal style in the end! Don't listen to them!
The video
We had a friend with a crap video camera. Bad idea. I wont even watch the video it's so bad. It's not the friends fault – he did what we told him 'just get a few important bits no worries just casual' but it was so dark in the venue for the rubbish camera and I think I feature in the video about once. So I'd say if you're going to have anyone film the day make sure you manage you expectations or get a pro to do it
The bridesmaids
If I did it again I would've had my friends each have a bouquet and feel a little bridesmaidy even though they weren't in matching dresses. Ive seen this done since and it looks lovely.
The food
We went for food tasting and it was brilliant. A little cool cafe in The Northern Quarter who catered for us. I felt that the food on the day wasn't as good as we'd tasted originally and because it was a buffet (we had beef stew, fish pie and curry i think..?) I didn't eat!!!! I felt like the host and just didn't feel like eating so I got very, very drunk! If we had been forced to sit I would have eaten but i didn't want that arrangement at the time
The theme
We had a chic city wedding I would say. Now I know lots more about weddings I would like to think I could arrange a barn wedding with lots of homemade touches, open fires, little tents, gorgeous details! But I'm still glad we did it our way, maybe I'll do DIY when we renew our vows!
What would you spend more on and what would you save on?
More on the photographer and more on the honeymoon! (even though we had an amazing honeymoon in the Maldives – I wanted to stay forever!) And I think we saved pretty much wherever we could so I don't think we could have done any more saving.
What you learnt from your wedding day?
That organising a wedding is hard work and stressful. My advice would be don't be too much of a control freak about the planning as I was – let others help and get a planner for some things if you feel it is getting too much.
Look on blogs, get ideas make a mood board.
Don't leave little decisions until the last minute or you'll end up spending lots!
Get a good photographer too it's a must.
Make sure you have the dress of your dreams – even if it blows the budget.
Remember it is your day and you don't have to conform to traditions, do what you want.
Make sure you plan it for you and not so much for the guests that's so important.
Does marriage change things in your relationship?
Marriage has made a huge difference to the way i feel about my husband. Many years ago I used to think that I didn't want to get married I think because my parents are divorced and I developed quite a negative view of it but when I met my husband I knew I wanted to get married instantly. I think it's given us a sense of stability, a promise that we both know we have officially made. Underneath everything we know we have made such a wonderful commitment to each other and it makes all the difference.
How your wedding business came about?
I was already a wedding photographer when I started planning my wedding although it was only a part time thing for me and I worked in my own little bubble really, not aware of the big world of wedding photographers and blogs! I had studied photography at University and it came about after that. Lots has changed for me since then, I've been to hundreds of weddings now, got to know hundreds of couples and I've seen them plan, change, regret decisions they've made along the way. I love to offer advice to my couples now if they need it based on my experiences as I'd say I've seen most things – some have worked amazingly and some not so well!
UK and Destination wedding photographer
www.nicolathompsonphotography.co.uk
[email protected]
FACEBOOK
@nicthomphoto
Thanks so much to Nicola for sharing her wedding story with us all! I'm sure you will all agree she looked amazing! What do you think? are you married,  Do you think about what you would do differently? I'd love to hear your thoughts!
If you are a wedding supplier who would like to get involved in this new feature then please get in contact I'd love to hear from you. 

[email protected]