We are back with our friends Lisa and Alex  today from 2 People 1 Life as we catch up with them in Brazil. It's wedding 24! Lisa and Alex have spent the last two years traveling round the world getting married in every country they visit, you can read more about their adventures HERE.
last time I actually saw them was on the Lorraine show as they came back to the UK over Christmas, it was lovely to see them on the TV, and when they come back to the UK for good we have agreed to meet up and chat over all of their wedding stories, I can't wait to meet them properly !
Wedding 24 is just as gorgeous as the others and starts off with  a little 'wash the dress shoot!' and then moves into hair and makeup and a big scale wedding with lots of guests, which is all filmed by a Brazilian camera crew.
I'll pass the Blog over to Lisa………….
We tidied up Peggy, got Tabitha out and Alex's suit and got ready for Vinicius and Mark to arrive, We had had a brainwave (after all the wine, beers, Caiparinias etc) that we should do a 'wash' the dress shoot the morning of the wedding! It brings a whole new meaning to Trash the dress!
Peggy desperately needed a wash so we got the hose pipe out and the bucket and sponge and got to work…but in ourwedding clothes!
The sun was hot and the water ice cold (as I soon found out). Alex started off nicely sprinkling water at me while I scrubbed Peggy's grill! We had a great laugh doing it and Vini got some great shots too!
Philipe and crew arrived just as I looked like a drowned rat which was lovely timing and we dried up and set off to Encanto de Glaura where the wedding would be held that afternoon.
We drove in convoy with everyone, we just followed along as we were told and soon found out the road to the Pousada was closed! We finally rolled up an hour later than expected and that is when the craziness began! The Pousada was STUNNING!!!!!!!
Overlooking the mountains the Encanto de Glaura perched; surrounded by amazing views, glorious greens and hazy blue skies.
We were excitedly greeted by everyone and shown around by the lovely Marina. Once we had eaten we were shown to our room, which had been revamped into an amazing beauty station by Daniel and Polyane. A double sided mirror split the room in two just inside open double doors which welcomed the outside in. The sun was shining, guests were milling about the stunning grounds and our camera crew got ready to shoot.
Fantastico wanted to get some footage of us taking a shower (as we had let slip that taking a shower was a treat for us) so I changed into my Bikini and showered for the camera and then kicked them all out for a moments peace. Alex and I switched and as he went to shower I was plopped into a seat to have my hair styled. Poor Polyane looked lost and I immediately said to her she was free to cut it if she would like to! I explained the Chile hair cut disaster, she smiled and got to work! Cameras flashed everywhere. The room was beautiful!
Alex emerged from the shower room and was seated on the other side of the mirror where I couldn't see him. He was having his hair cut while I was having my make up done.
We were asked a few questions by the Fantastico crew and before long it was time for the dress. Everyone was shooed away from the windows, the shutters closed and once in the dark (with another several cameras trained on me) I was asked to drop my towel and step into the dress…awesome…I blushed profusely and tried to be as elegant as possible but in my new heels and not much else I can only imagine!!!
Alex helped me fasten a few buttons, reminding me to breathe and that I was now clothed and went to wait for me at the altar. Patricia finished up adjusting my hair piece, adding earrings and a rosary and we waited chattering nervously.
Finally I heard the music start! Kicko had kindly offered to be our musician for the wedding and as I heard the first few chords of the guitar I was already on the verge of tears. His voice was beautiful and the song perfect for the setting and the occasion.
I was given my cue and walked out of our room and started to walk towards Alex. I had a quick glance around at the altar draped in purple and pink bougainvillea and at all of the guests faces stood and turned towards me.
The ceremony was read by Orestes Debossan in Portuguese and then translated into English by Fernanda, Kicko's sister. It was so beautiful that my chin wobbled all the way through it and Alex was close to tears himself. We really felt that Orestes understood our journey and more importantly for us that he was happy for us to be on this great adventure spreading a littlelove wherever we go. He smiled throughout and made us so welcome to Brazil…his favourite line which had everyone laughing several times was "God is Brazilian" so we must return there to officially marry. He had gone to so much trouble to create us a certificate of marriage using a picture from Henrique and asking us to sign it. We thanked Orestes and Fernanda for such a wonderful and touching ceremony and were sent to walk back down the aisle.
All of the guests threw rice and cheered and we were treated to a champagne toast and traditional Brazilian favours (Bem Casado) of sponge filled with dulce de leche and covered in chocolate, all wrapped in paper and sealed with small ribbons and rosary. They were so beautiful I couldn't bear to eat mine! There were also gorgeous petit fours (casadinhos) in all kinds of flavours, with nuts, caramel, chocolate, coconut and all the best things AND then we were invited to stay in the room for the night!
We met with our guests and Philipe and team filmed us driving Peggy away with strings of cans trailing from her bumper!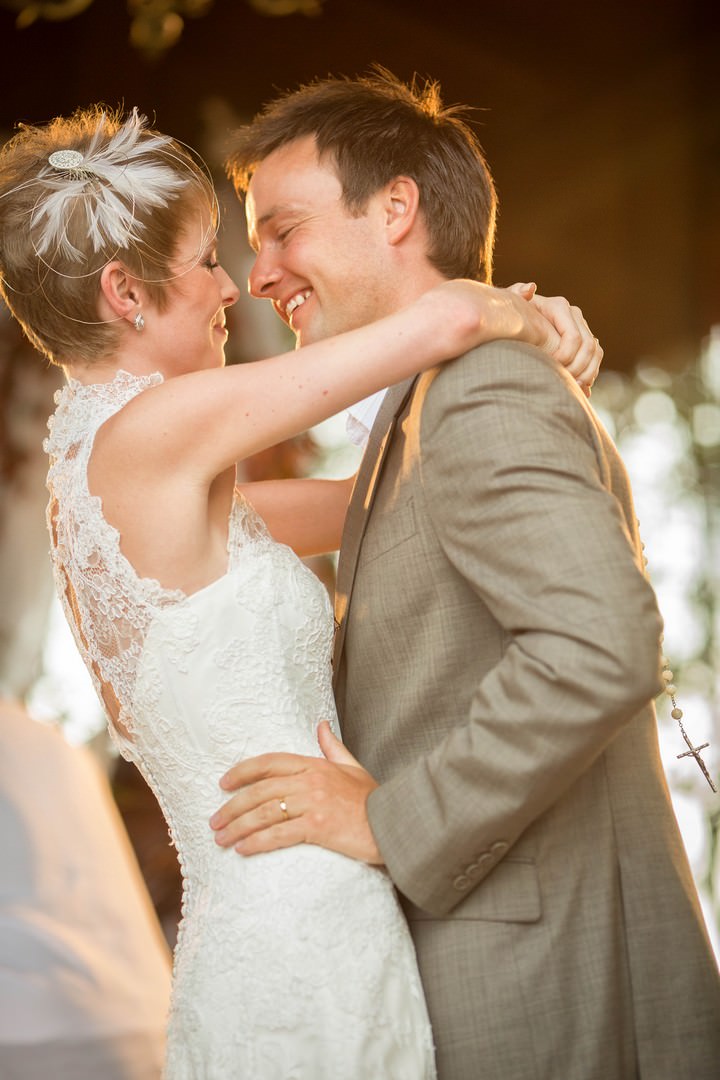 The Wedding had been such an amazing surprise and everyone had been so wonderful to help us out so much. We said some sad farewells (to Mark and Philipe) and some 'see you soons' to Vinicius and his family and went to the restaurant to wind down with Marina. We finished off our super eventful day with a glass of wine and petit fours in the whirlpool bath and collapsed in our usual wedding heap.
Supplier Shout Outs
To follow Lisa and Alex's journey go to
http://2people1life.com/blog/
http://2people1life.com/blog/the-whole-journey
FACEBOOK
@2people1life
If you have missed any of the previous weddings you can catch up HERE,HERE , HERE, HERE, HERE, HERE , HERE  HERE , HERE and HERE