It's all about sunshine and soft lighting on the blog today with this wonderful Washington wedding courtesy of Melissa McFadden. It's the wedding of Lindsay and Cody who were married on 10th September and every aspect of it is just beautiful! Lindsay wanted to keep the wedding as un-fussy and simple as she could, while retaining an intimate feel to the day and that she has done perfectly! This wedding goes to show that you don't need a lot of fuss to create a stunning day like this, yes I admit the sunshine does help,  but outdoor ceremonies are still possible in the UK, you just need to make sure you have a back up plan just in case! I LOVE Lindsay's Boho style, the simple dress and flowers work perfectly with the rustic country-style and I'm sure you will agree she is totally stunning!
Lindsay the Bride tell us more about her day………
A big part of our vision was a small, intimate and meaningful day with our very close family and friends. We did our best to simplify the typical wedding day traditions and only choose the ones that had specific meaning to us. Creating an atmosphere that gave us both warm and vivid memories of the special day, I did my best to achieve an artful and thoughtfully designed wedding. But importantly, spending the least amount of money as possible. For both of us, we wanted to make sure that it was more about the beautiful and significant memory and commitment we were about to make, and less about all the money we "had" to spend to achieve it. I was also excited to collect (over time) pieces from thrift stores and Good Will that helped get the look I wanted. If I were to describe the style we were going for… I would say, Country Italian boho. Is there such a thing?! Thanks to all our loving and supportive family and friends, it all came together so lovely. We still have lots of fun talking about and remembering our day.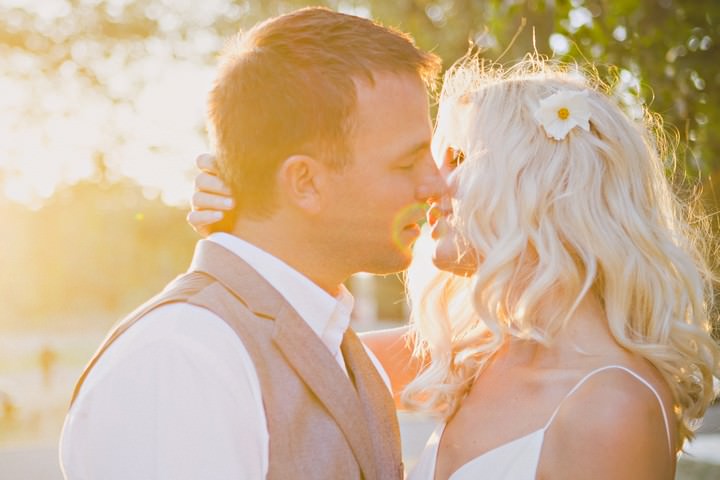 Supplier Shout Outs
Due to an email issue if you have emailed me between the 2nd & 9th of December, please resend it.
X