This afternoon, the Blog is all about Wedding Entertainment. Finding the right wedding band for your big day can be harder than you think! And as a planner it is something I always advice my couples to do sooner rather than later in their planning schedule  A good band or DJ can make or break the wedding reception, you don't want your guests to be sat around not dancing all night, so hiring the right band is something you really need to get right.
As a plannerI know the good ones, have seen many play and can advice accordingly, but what if you don't have  planner? In this instance then using an Entertainment agency to hire a band is the next best thing! By using an agency you have a whole range of entertainment to choose from, all of which have been vetted and will come with testimonials and feedback.
I have invited Richard from Alive Network onto the Blog today to tell you more about the agency and the benefits of using one.
I'll pass the Blog over to Richard……….. 
'Alive Network is the UK's leading supplier of live music and entertainment to weddings and private parties. Representing almost 2500 individual artists, AliveNetwork.com prides itself on being the easy way to hire live entertainment for events no matter what your budget. The website AliveNetwork.com features artist profiles with photos, video, audio and a brief biog as well as instant on-line quotes and availability checking – All artists are individually vetted for quality, reliability and professionalism so we can guarantee that you'll find what you're looking for and be more than happy with the service provided by Alive and our artists.
We started the business in 1999 to enable musicians to earn a living playing music. We are based in Staffordshire, UK but our artists are available all over the UK and further afield.'
What were you doing before?
Alive Network's MD Dave Bevan has been a musician for over 20 years. Before establishing Alive, Dave was performing in a function band, Hipster, who are still the top booked rock and pop party band on the books, although Dave left a long time ago to focus full time on the business.
What is your biggest achievement so far?
Having provided entertainment to over 60,000 satisfied customers
What makes you different to your competitors?
Our focus on customer service has put us in the position we currently find ourselves in – Our aim is to provide the kind of service that our customers come to us for and exceed their expectations at every step.
What do you enjoy most about your job?
This is twofold – 1) the amazing feedback we get from customers and 2) being able to help the musicians we work with better position themselves to earn a living playing music
What sort of couple do you think you attract?
All sorts! We have artists to match any budget. From solo artists to 20 piece jazz big bands – Alive Network has it all!
What would be your ideal wedding to work on?
One where the artists chosen fit in perfectly with the day – The music and entertainment can be such an important part of a wedding and a huge part of the memories taken away. The ideal wedding for Alive Network is one where our entertainment has capped off an already amazing day!
Can you give me some information on your pricing structure?
All of our artists charge a basic local fee + travel for all of the counties that they're willing to travel to. Our website AliveNetwork.com gives customers instant on-line prices depending on timings and which county the event is taking place in.
What is your ideal way to spend a day off?
A day at home with the family
What can you never leave the house without?
We're essentially an online business so we always have to have either a laptop, iPad or iPhone close to hand
Who would be your 5 dream dinner guests dead or alive?
I had them all round at Christmas and new year – My wife, daughter, mum and whichever other two family members could make it.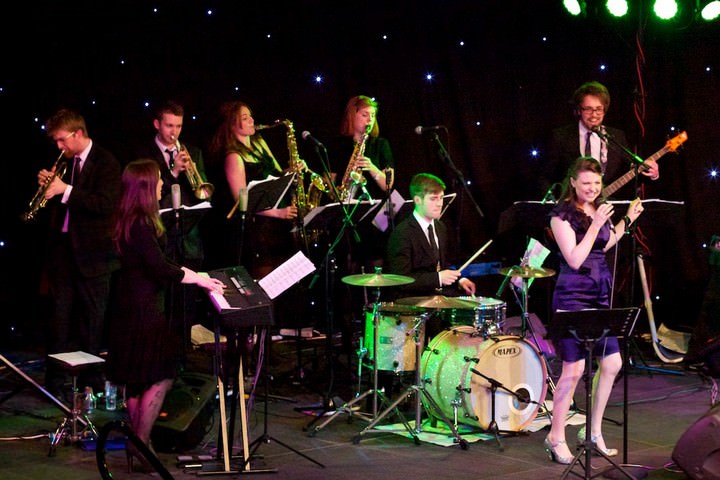 What would you do if you won the lottery?
Mostly the same thing only better
If you weren't running your business, what would you be doing?
Playing music
At this time of year, with the most popular month for engagements having recently hit us in December, Alive Network is promoting our Wedding Music range –  Our inspiration is to  be able to provide the best wedding entertainment available in the UK.
For more information go to:
www.alivenetwork.com
http://www.alivenetwork.com/blogs/entertainment-agency-blogs.asp
[email protected]
FACEOOK
@alivenetworkltd
0845 108 5500