Welcome to another week I hope you all had a great weekend? I had a few days off and went away with Nik which has been lovely. It's been great to re-charge my batteries and chill out away from the computer. I now feel ready for the next 3 weeks before Christmas and have a great week ahead on the blog planned!
For today's wedding we head across to Sussex and a wedding sent into me by Dale Weeks. It's a wedding full of personal touches including the bunting which is a patch-work of memories from each guest, as they were each asked to donate a piece of material which meant something to them….what a cute idea!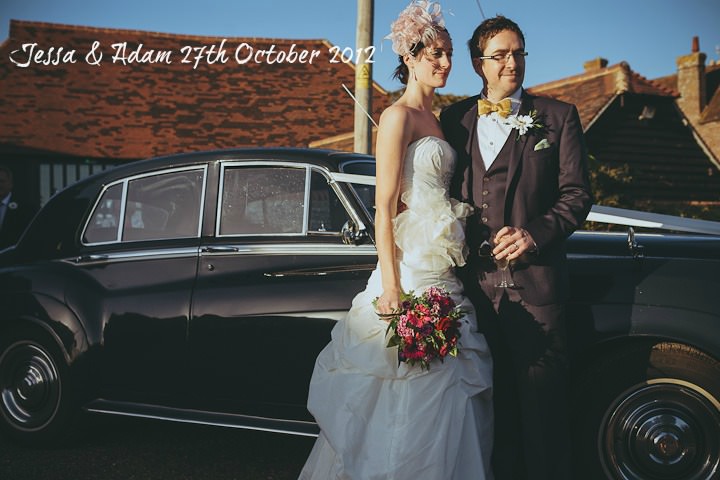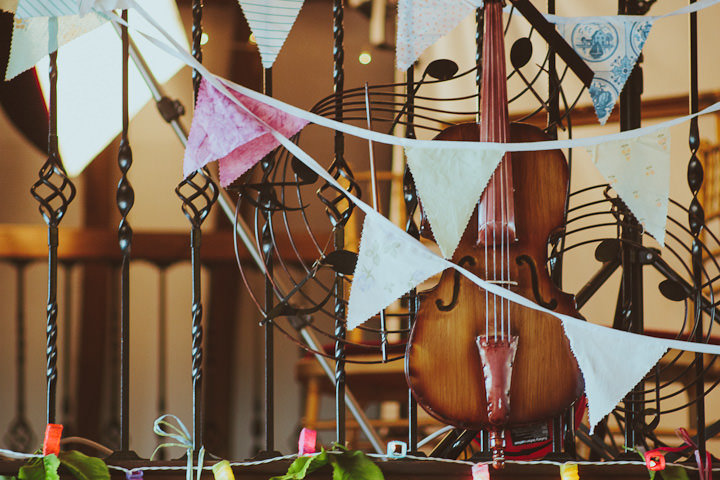 The lovely couple are Jessa and Adam who were married on 27th October. Both the ceremony and reception were held at Blackstock Farm, Hellingly, Sussex they had 100 guests and it took 6 months to plan. 'The venue was close to where we live in Eastbourne and had lots of character.'
'Colourful, hotch potch patchwork madness. Great food and great band!'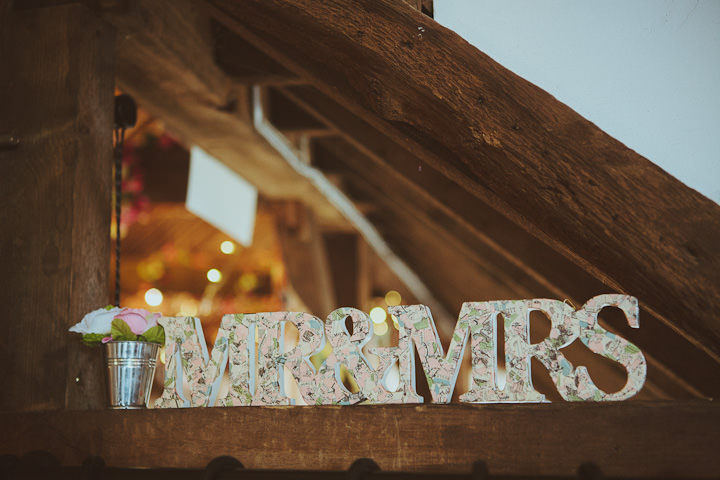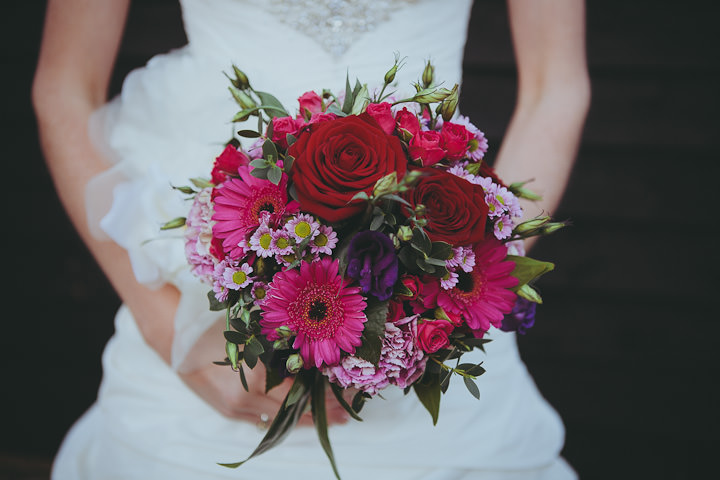 The proposal
Adam took their dog, Frank, for a walk to the beach where they had watched fireworks together. Adam picked up a pebble and had a thought… A man that he had once met was good at making things so he gave the man the pebble to see what would happen.
Later the man gave Adam a ring made with a piece of the pebble from the beach and Adam proposed.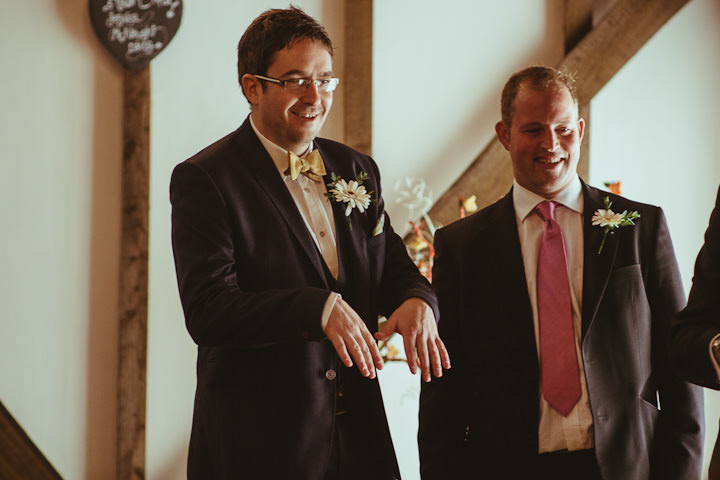 Why did you choose your photographer?
We chose Dale as we had heard good things from mutual friends.
Entertainment
Blair is a local musician with writing credits for Lily Allen and Will young. One of the best local live acts!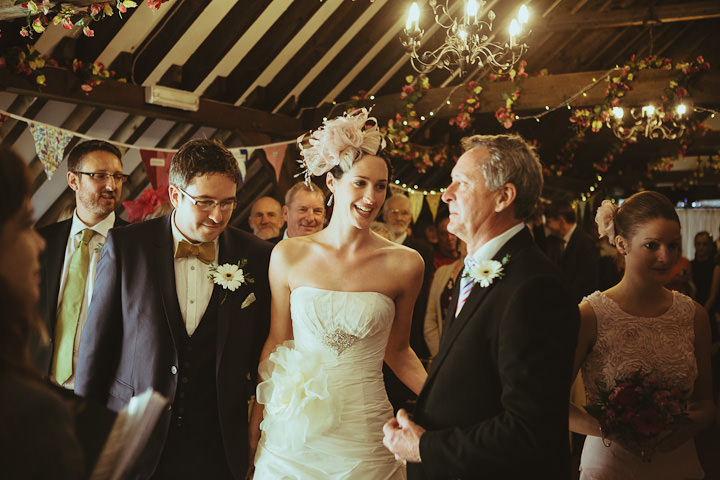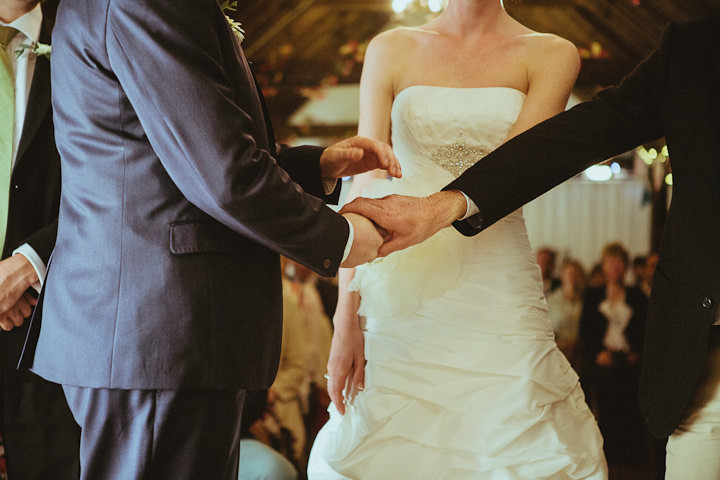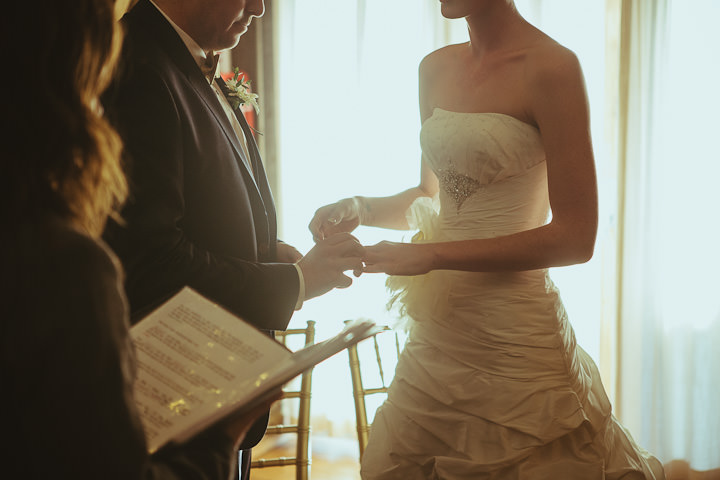 Decoration
We requested that our guests provide a triangle of personally meaningful material (several hundred arrived) before the day, which Jess then stitched together (with a name on each) as bunting to dress the entire venue. It meant that every guest was a fundamental part of what made the whole.
We also had lots of pebbles from our beach and photographs.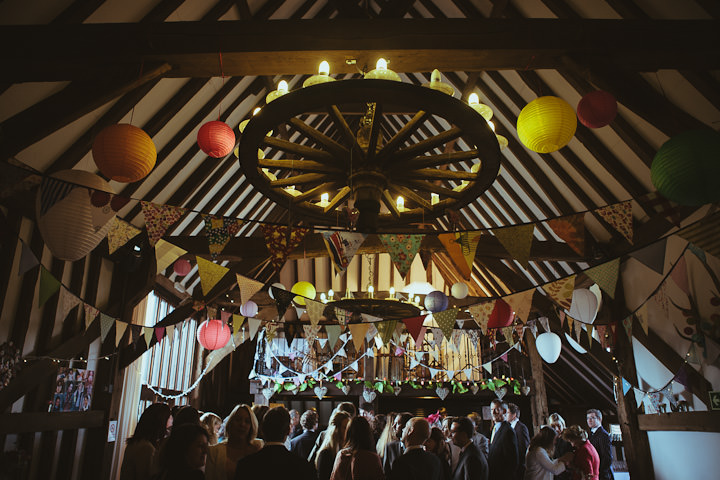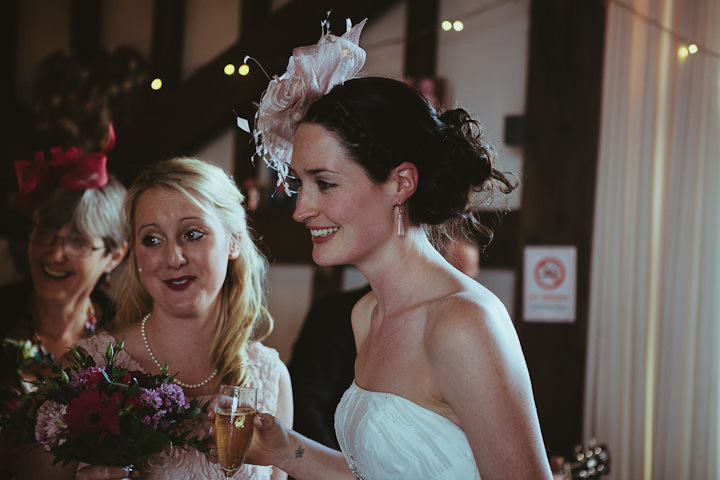 Special moments
All of it. The best men wore uni-brows in homage to my singular eye brow, for the speeches – went down well with all but me. Fun dressing up in the DIY studio. Everyone danced, food was amazing. Wine, selected in France three months earlier, was well received.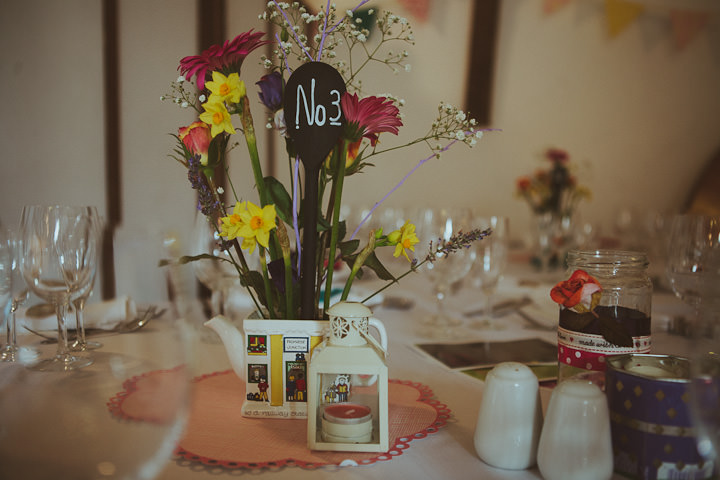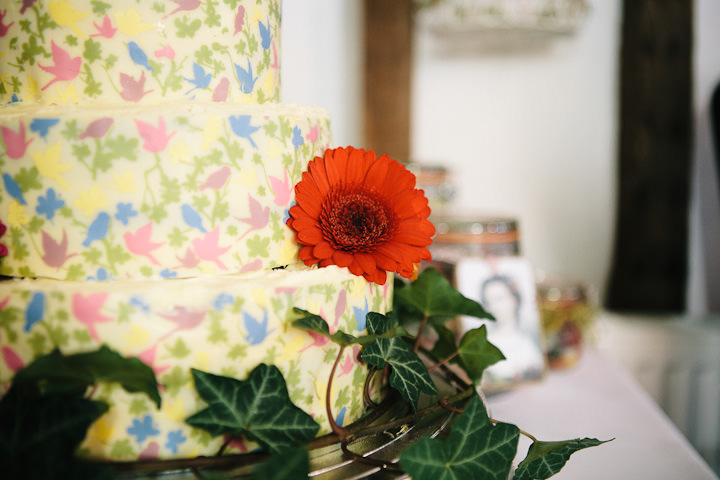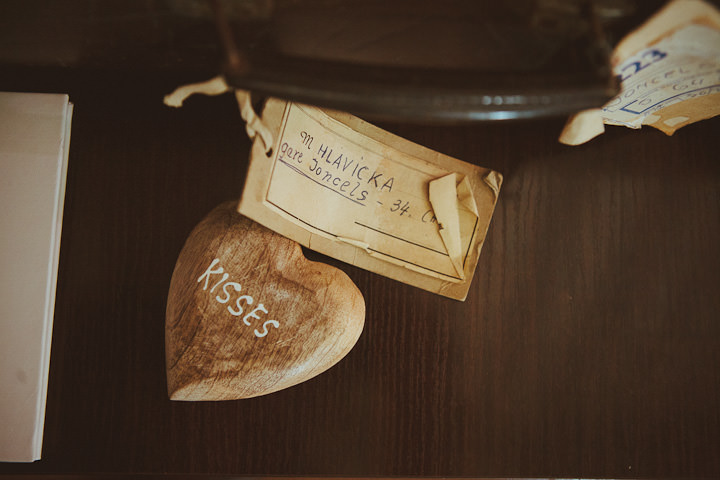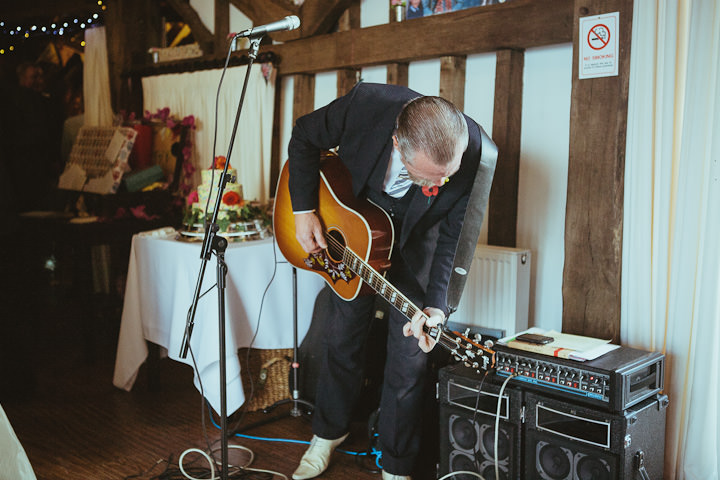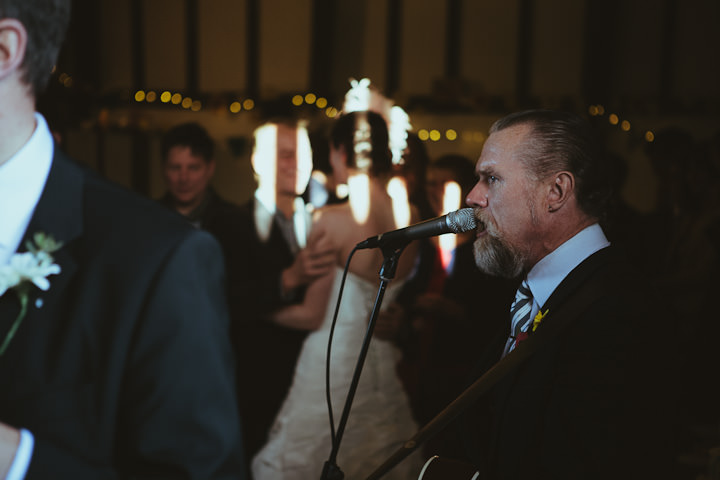 Advice
If your guests have fun, so do you. Provide them with lots of wine, great food and a good band and the rest of it will look after itself.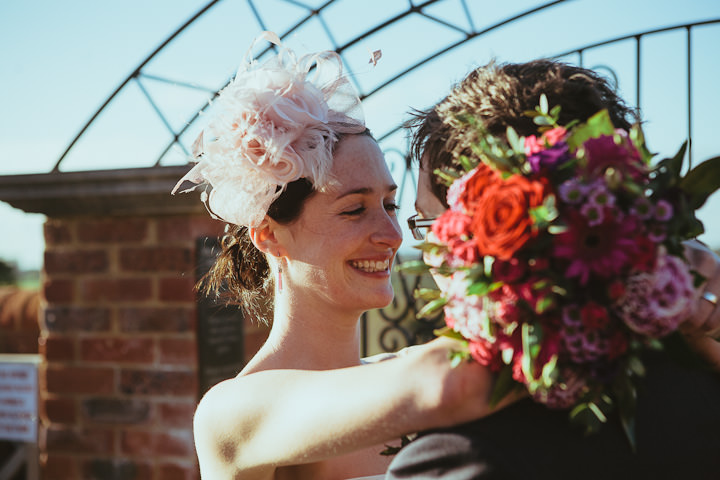 Supplier Shout Outs:
For more information on Dales work go to:
www.daleweeksphotography.co.uk
www.daleweeksphotography.co.uk/blog
FACEBOOK
TWITTER
 ♥  You can see more Real Weddings featured on the Blog HERE  ♥