I love receiving the wonderful Real Weddings from all of the very kind photographers, I feel totally honored to be able to share so many couples photos with you.
This time we are off to Weymouth in Dorset, courtesy of Allister Freeman for the wedding of Emma and Sam.
Emma and sam had a military winter wedding and Allister has done a fantastic job of documenting the day with a modern and natural feel.
Allister tells me the wedding was exceptionally well planned, with the civil ceremony at Portland Castle and wedding reception at Athelhampton House – a superb estate which is steeped in history dating back to the 14th century.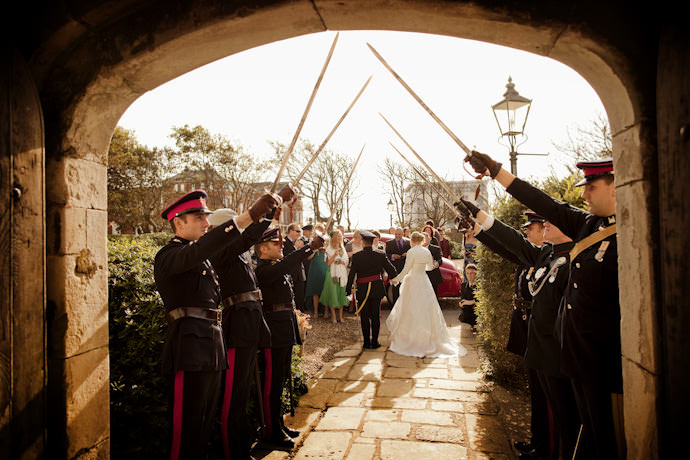 Allister also gives us some photographic tips for Winter weddings:
Winter Weddings have exceptional light – often low, warm sun with long, strong shadows. This creates bags of character. If you're willing to lose a little natural light later in the afternoon you will be rewarded with beautiful morning and early afternoon light. Be smart about your ambient light sources for the evening reception, for instance candles are perfect, and you will be delighted with the photographic results.
Thank you once again to Allister for sharing this wedding. Allister is based in Wiltshire and provides exclusive, natural photographic coverage for weddings and portraits throughout the UK and internationally.
For more information about his services go to
www.allisterfreeman.co.uk / www.allisterfreeman.co.uk/blog / [email protected] / INSTAGRAM